Waist Belt & Bungee Dog Leash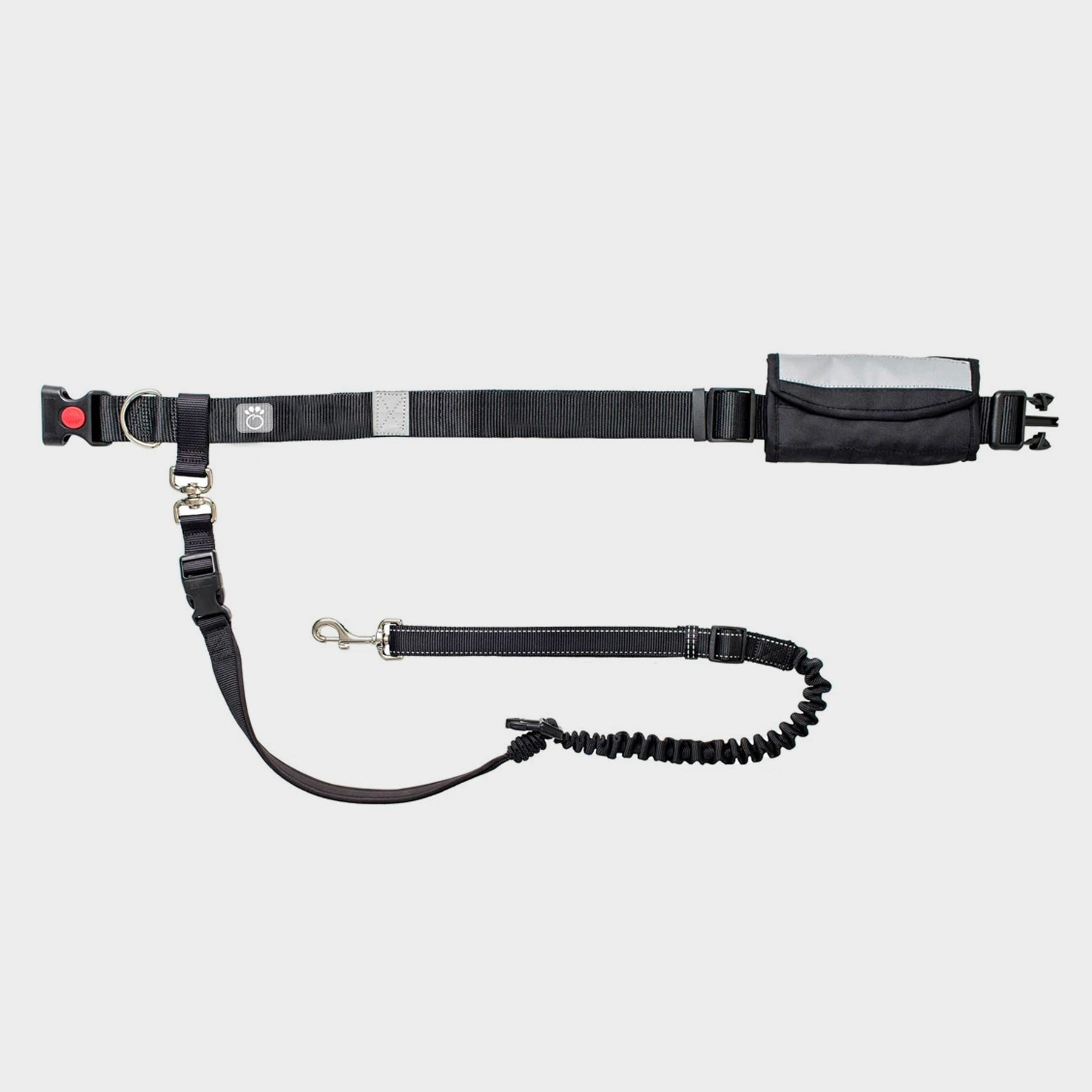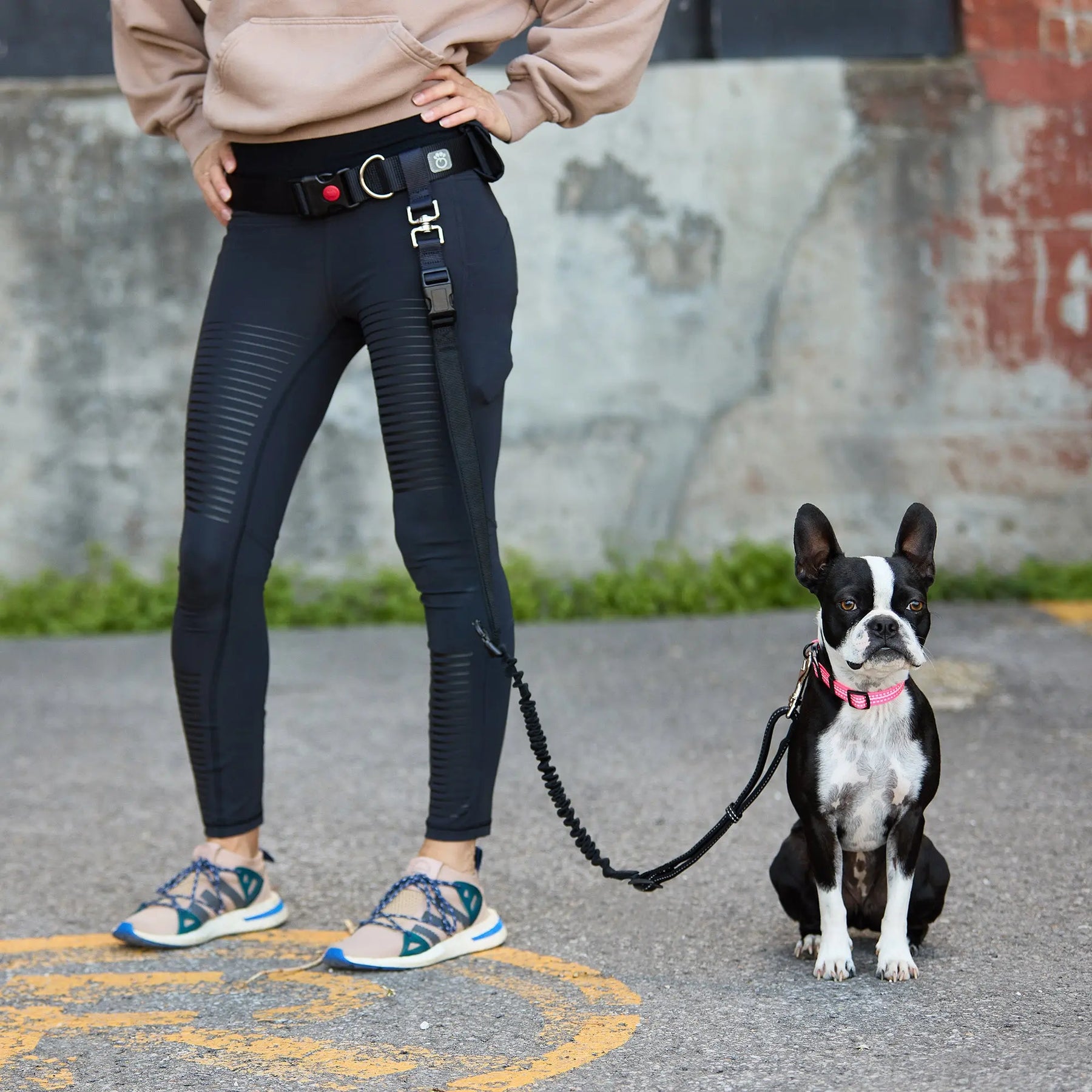 Waist Belt & Bungee Dog Leash
The expandable, secure bungee dog leash with adjustable waist belt
Bye, bye twisted leashes and hurtful hand pulls! The GF PET® waist belt & bungee leash are ideal for running and hiking with your dog. The removable bungee leash can also be used on its own!
Swivel attachment prevents leash from getting twisted
Extendable leash 110-132cm / 43"- 53"
Shock absorbent
Adjustable waist belt 60-120cm / 24" - 48"
Removable pouch.
For dogs up to 45kgs/100lbs
Second d-ring to attach a 2nd leash
Secure buckle lock
Reflective details
Belt and leash: 100% nylon
Pouch: 100% polyester
Secure belt around waist with buckle. Clip bungee leash to your dog's collar or harness D-ring.

Machine wash cold on delicate. Do not bleach. Dry flat. Do not iron. Do not dry clean.
Use it everyday!
I use this everyday for my Bernese mountain dog, he's usually between 98-102 pounds, so at times slightly over the weight for this leash, but we haven't had any issues, although the clip did come off twice from his harness and I'm not sure why, maybe was user error. That was more when I first started using it. Now I've been using it for the last 8 months, it hasn't happened since, and I actually refuse to use our handheld leash now, because I feel much more in control. The stretchy part of the leash works really well as a shock absorber in case he starts to pull.
My only suggestion for improvement is to have another clip to shorten the leash, as needed or to be able to buy different sized leashes you can clip in for different uses. When we walk through the park it's a great length, but when we walk down a street sometimes I like him a little closer to me, so I end up holding the leash at times. When we went snowshoeing I actually would have liked it a little longer.
Overall super happy with this product. Would definitely recommend.
VERY sturdy
I have 2 dogs and this leash helps tremendously! The added elastic is like a shock absorber for my waist if my dog tries to pull. The pouch is flimsy and falls off when I remove the belt. I wouldn't keep anything valuable in it.
Not for tiny dog
Well made but the leash is way too heavy for my 3 pounds yorkipoo