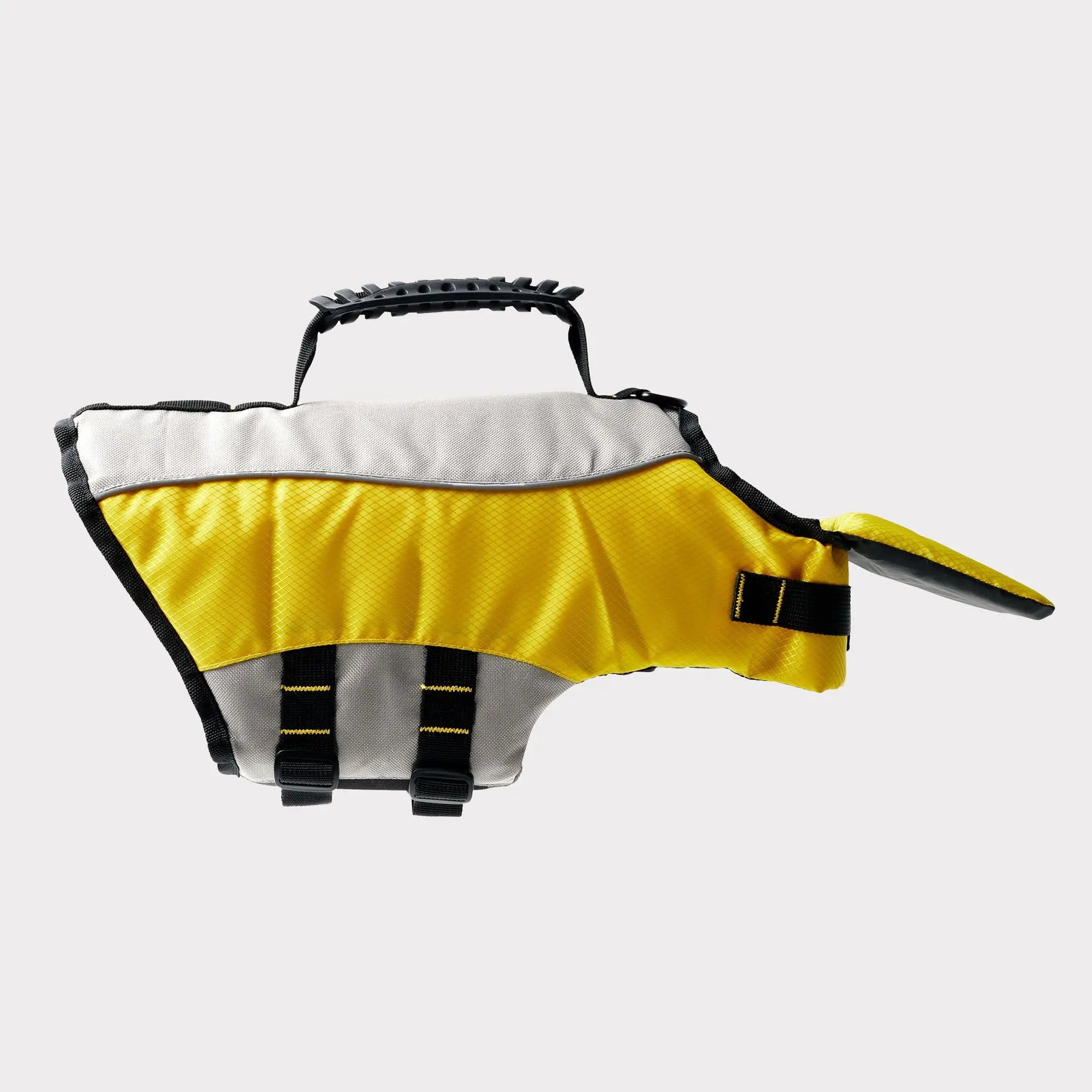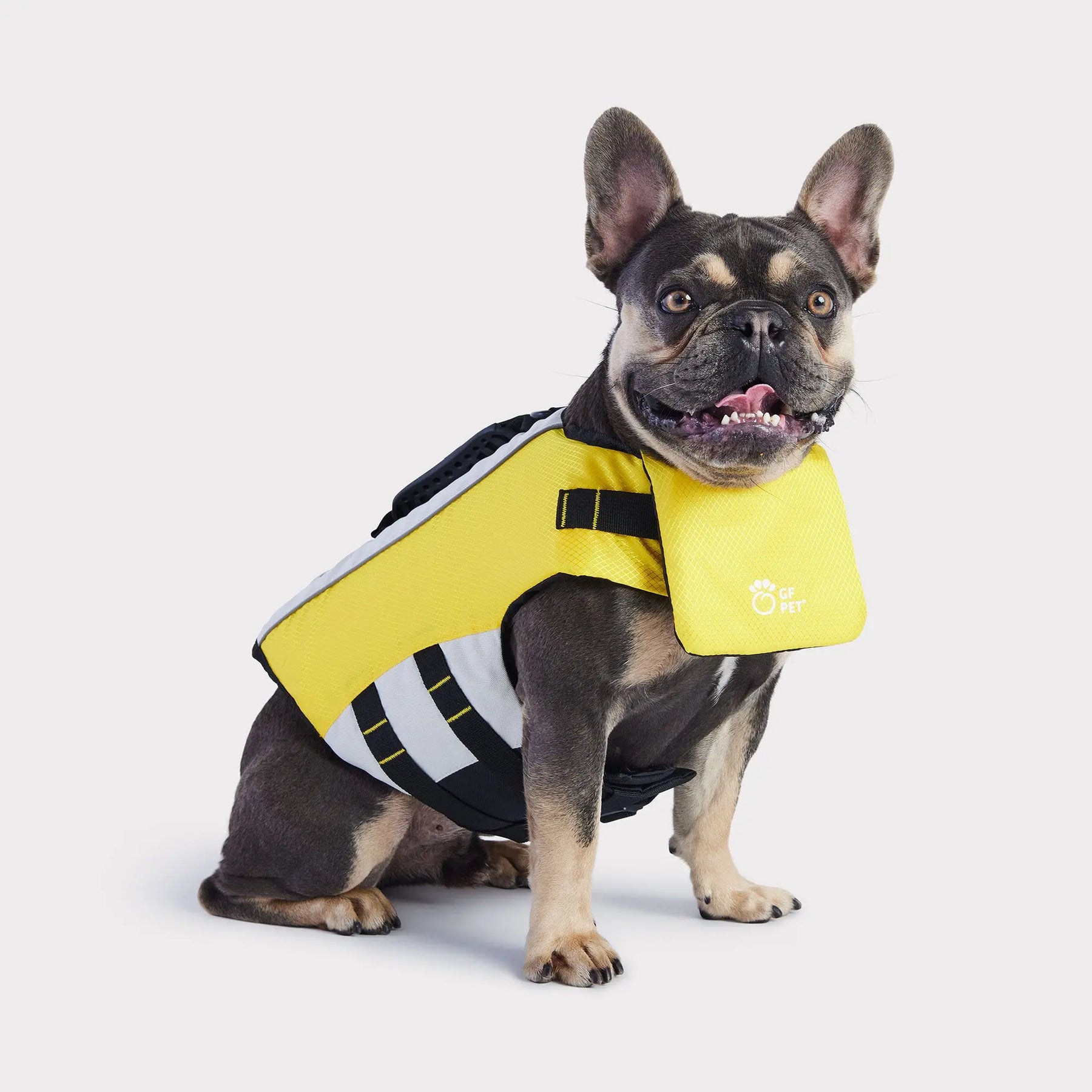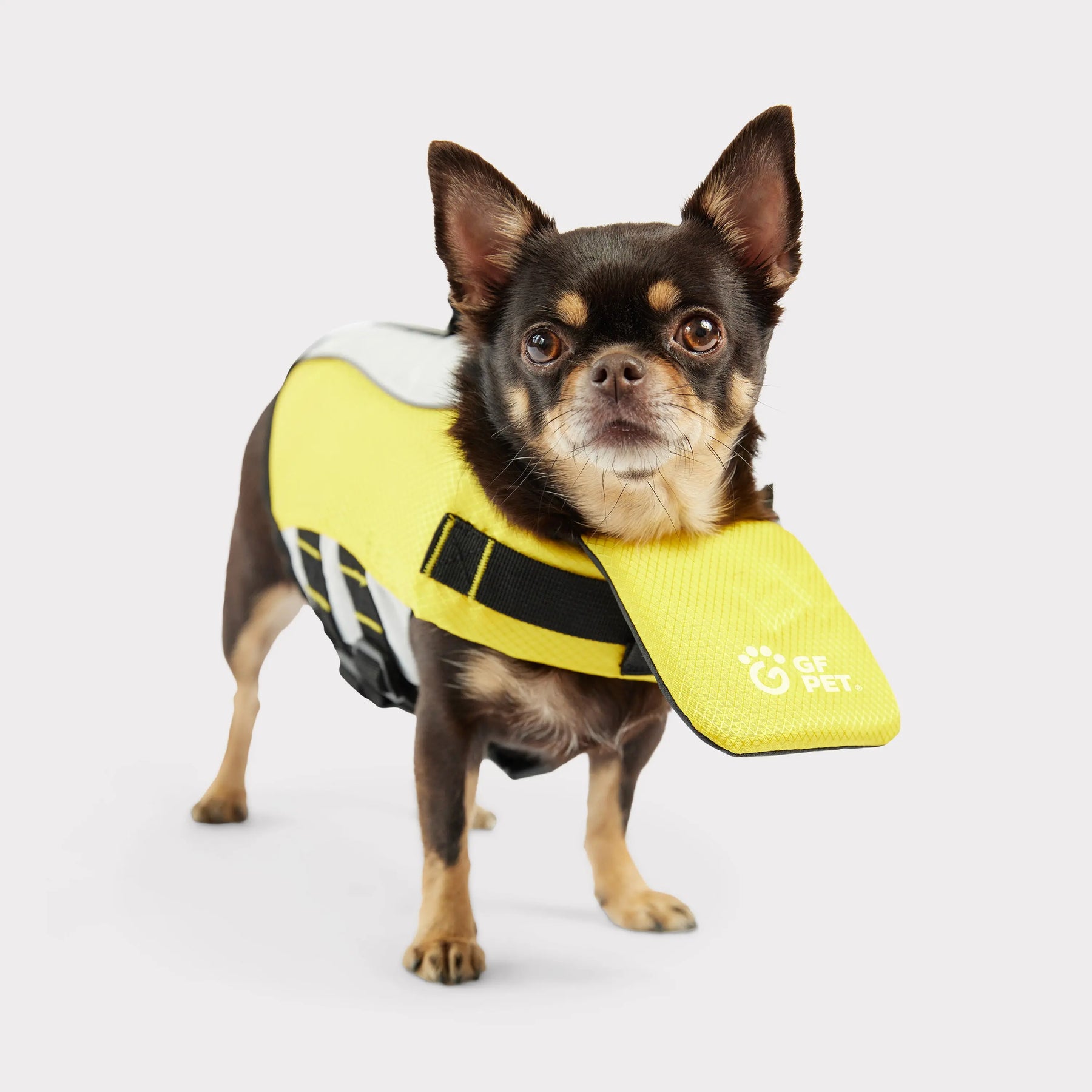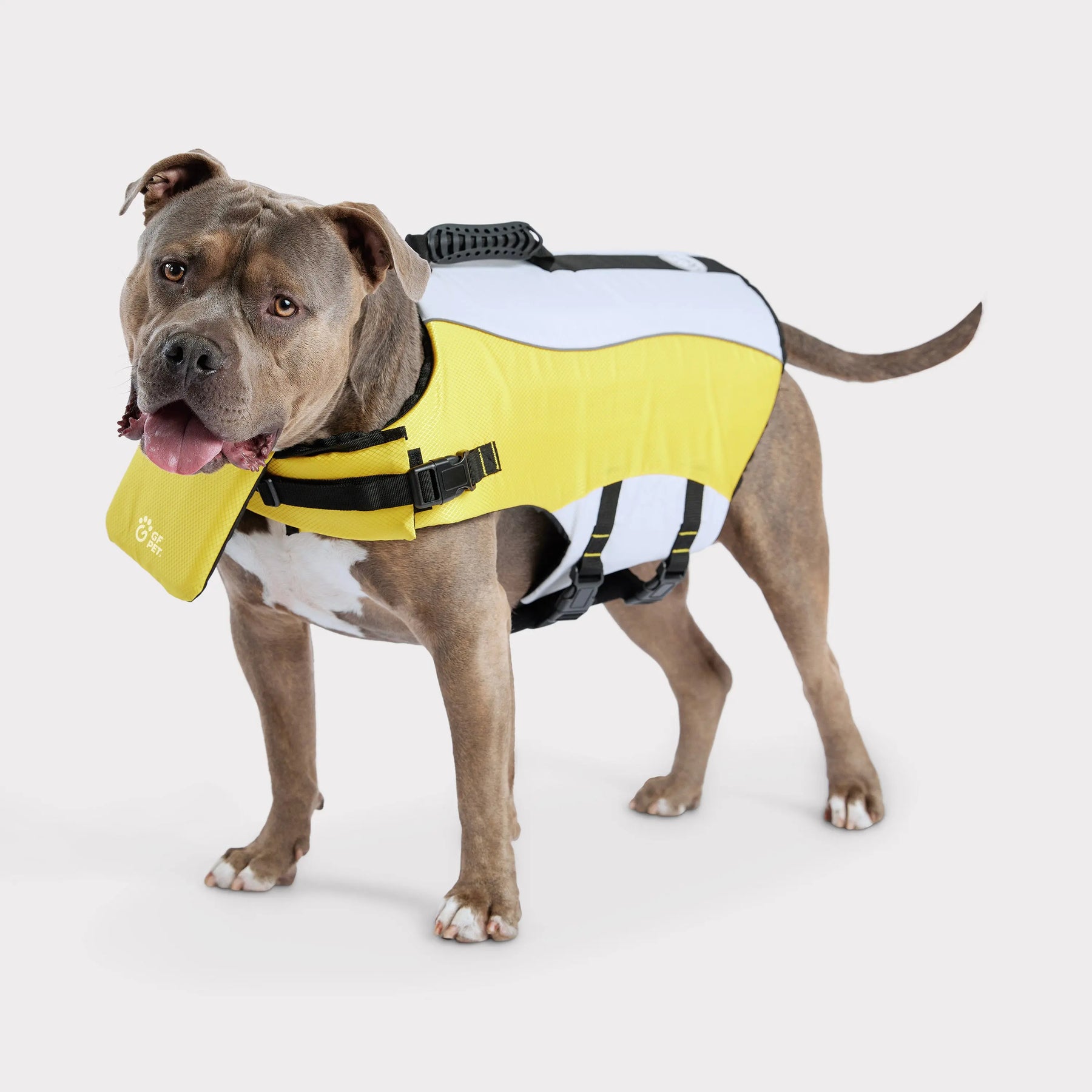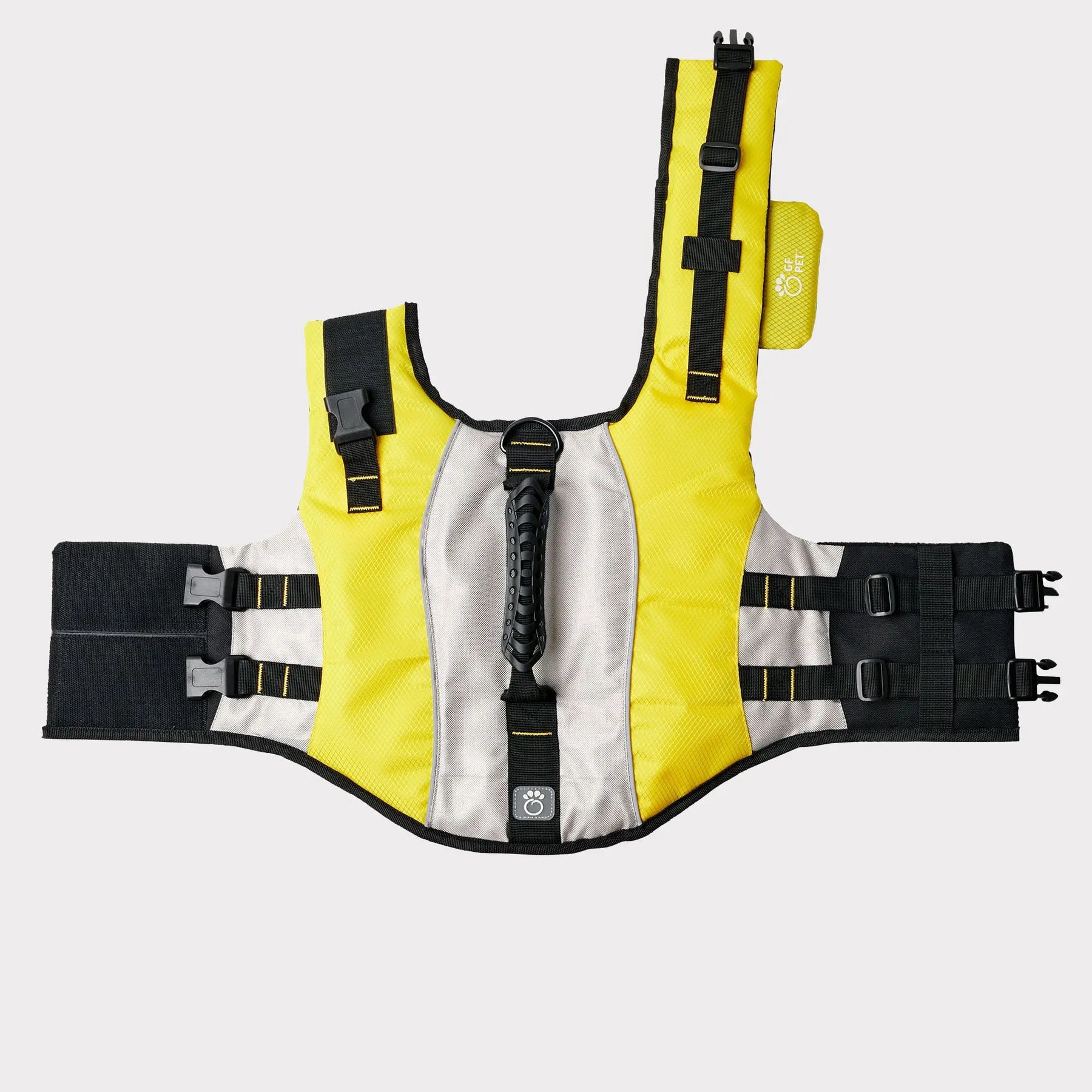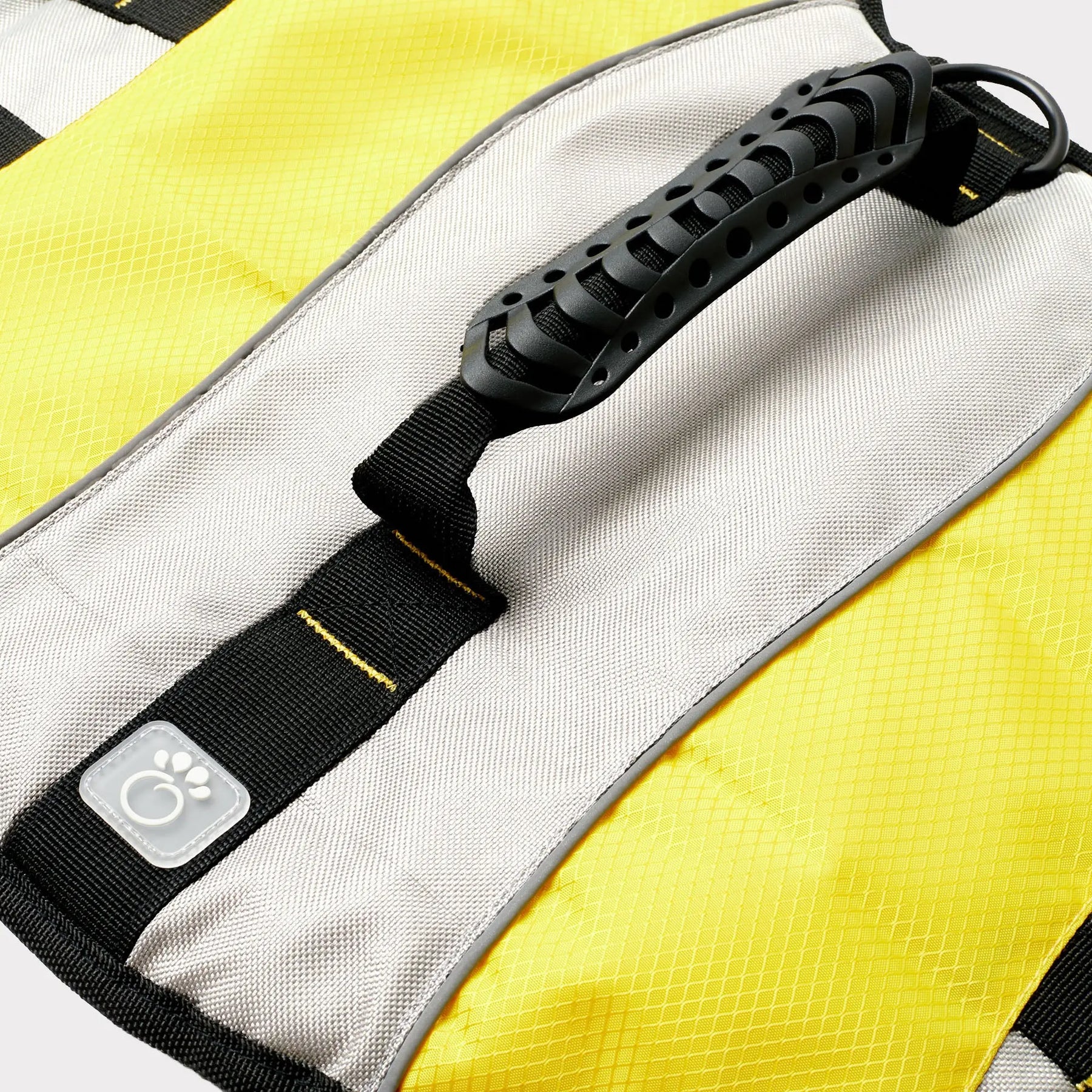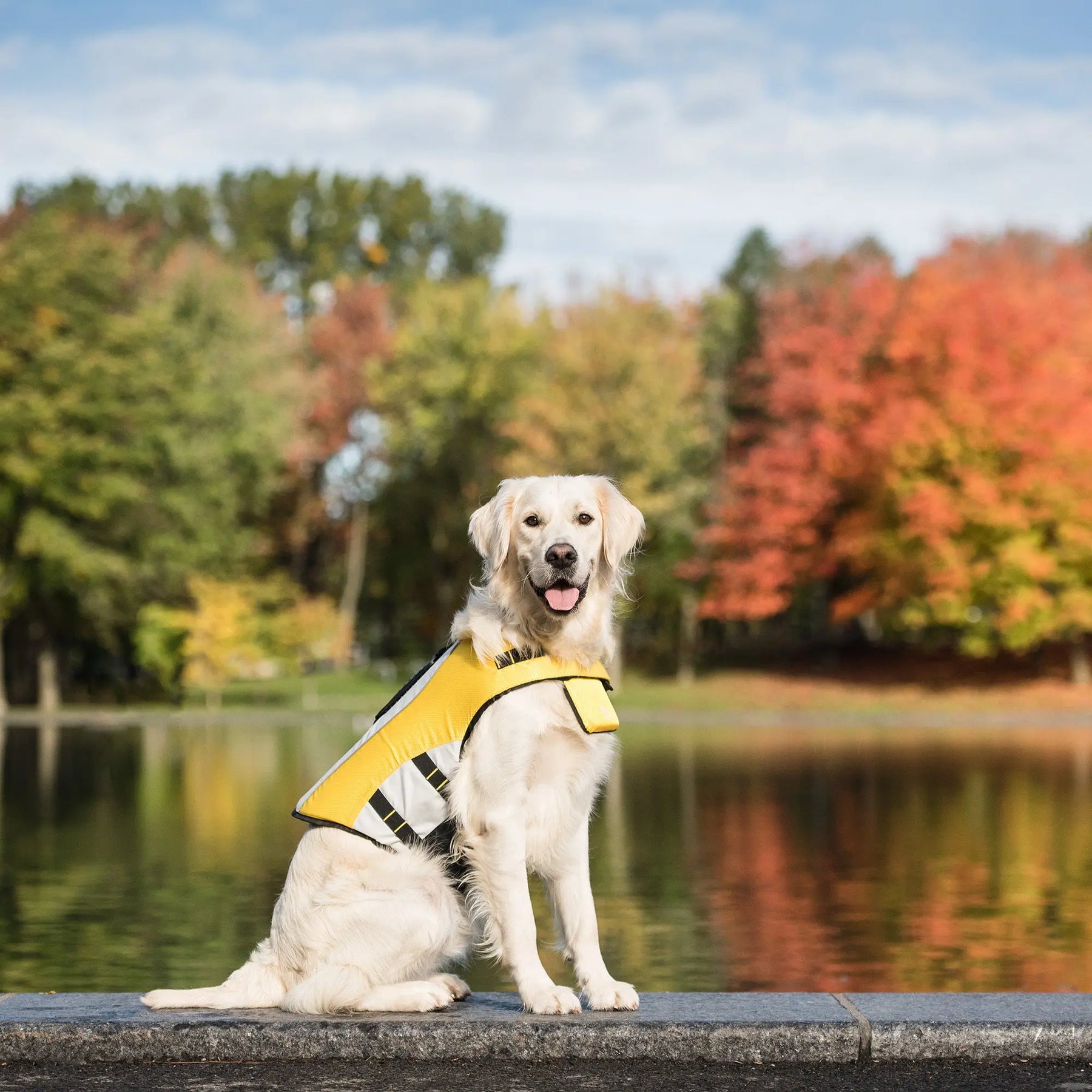 Dog Life Vest | Yellow
The high buoyancy, bright, and comfortable dog life vest
The GF PET® DOG LIFE VEST will keep your dog safe on the water! This dog life jacket is perfect for swimming and boat rides. Comfortable, adjustable and with high buoyancy, the bright and highly visible LIFE VEST will give you peace of mind during water adventures.
Chin floatation flap to help keep head above water
High buoyancy
Bright & highly visible with reflective details
Adjustable waist & neck
Sturdy handle
D-Ring to attach leash
100% polyester
Please refer to GF Pet's Life Vest size chart. This product uses unique sizing that differs from the standard GF Pet apparel sizing.
If used in saltwater, rinse with clean, fresh water after each use.
I would like to give at least a 4 star.
This vest his very nice adjustment is variable ... and the small peace under their mouth help them also to not drink the water.
Great swimming harness
After doing a reserch on the market i decides to buy this cause it is the only one that hás a front piece that floats to mantain her head up and wow its amazing thanks my dog loves it
Fit nicely
Really love how it fit well on my dogs. They can move easily with it.
Fits perfectly
Doesn't make him want to go swimming in our pool but now he's willing to swim in lakes even with waves.
Best life jacket I've found!
I had the same life jacket for my previous dog, but it was too big for my new Rescue. I looked at in order to couple of other ones but returned them to get this one again. It fits well, has a very substantial feel to it, and my dog loves putting it on. He doesn't really swim yet, just plays in the water so I can't speak to that. But so far over the last two dogs I have had, I love it.