Reversible Dog Raincoat | Red Plaid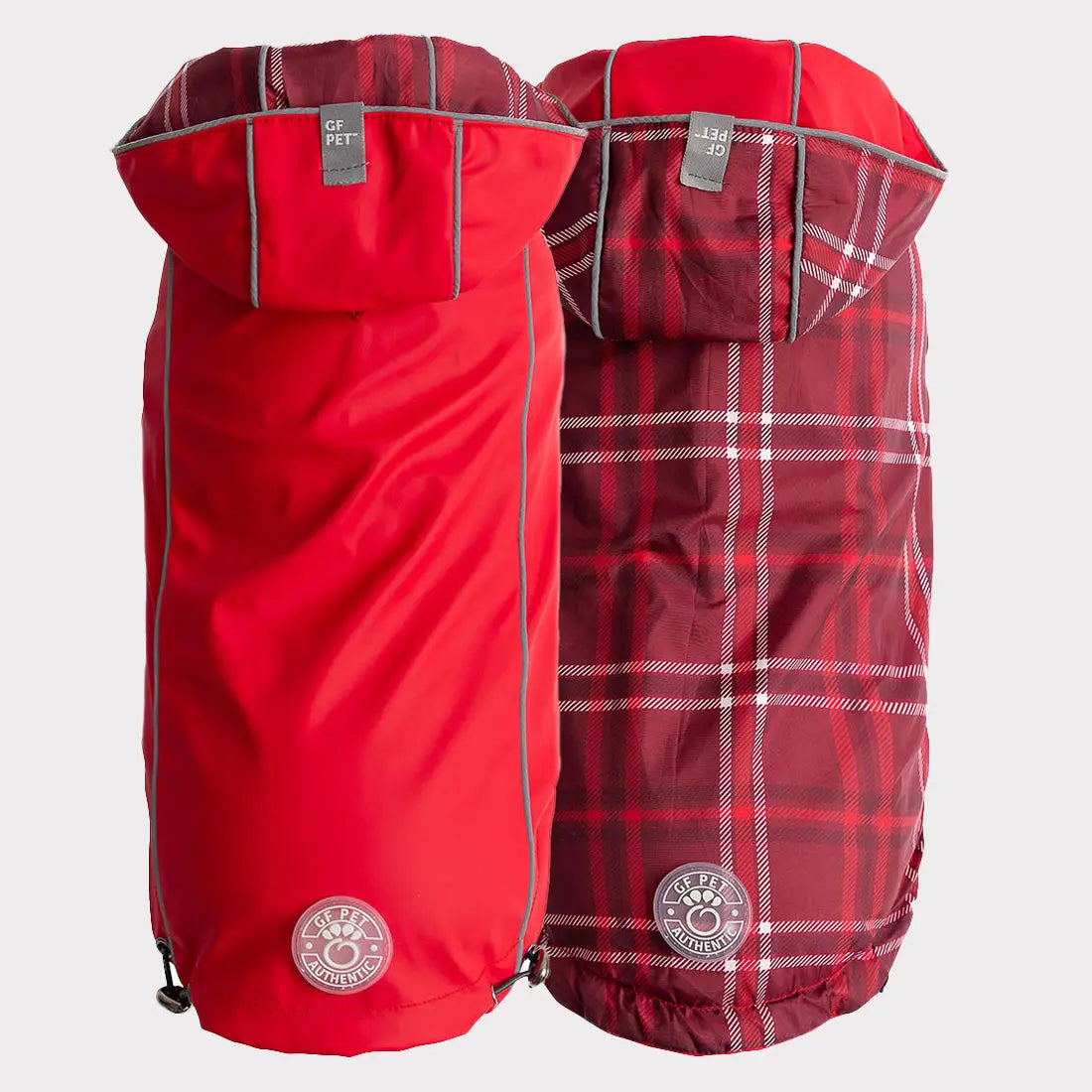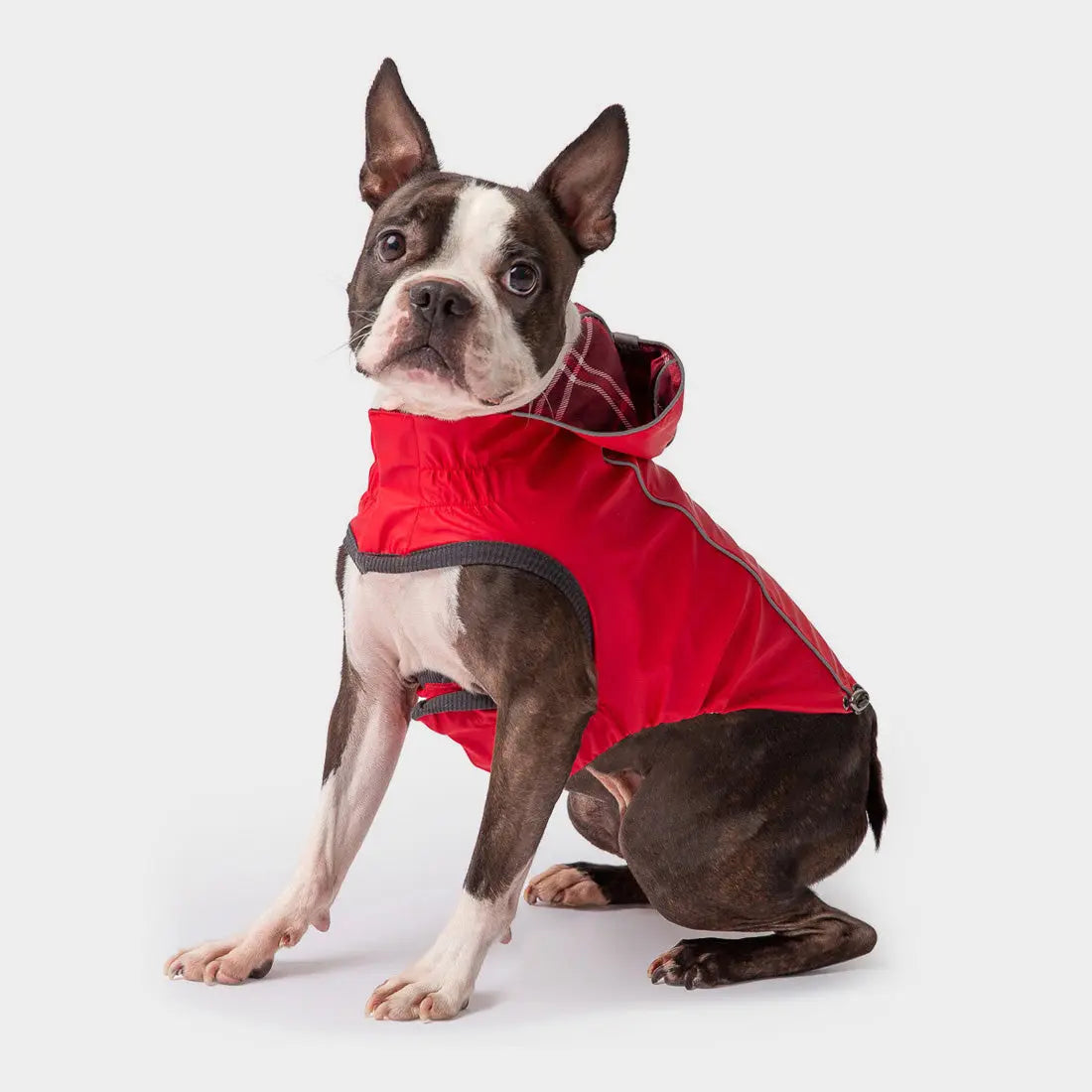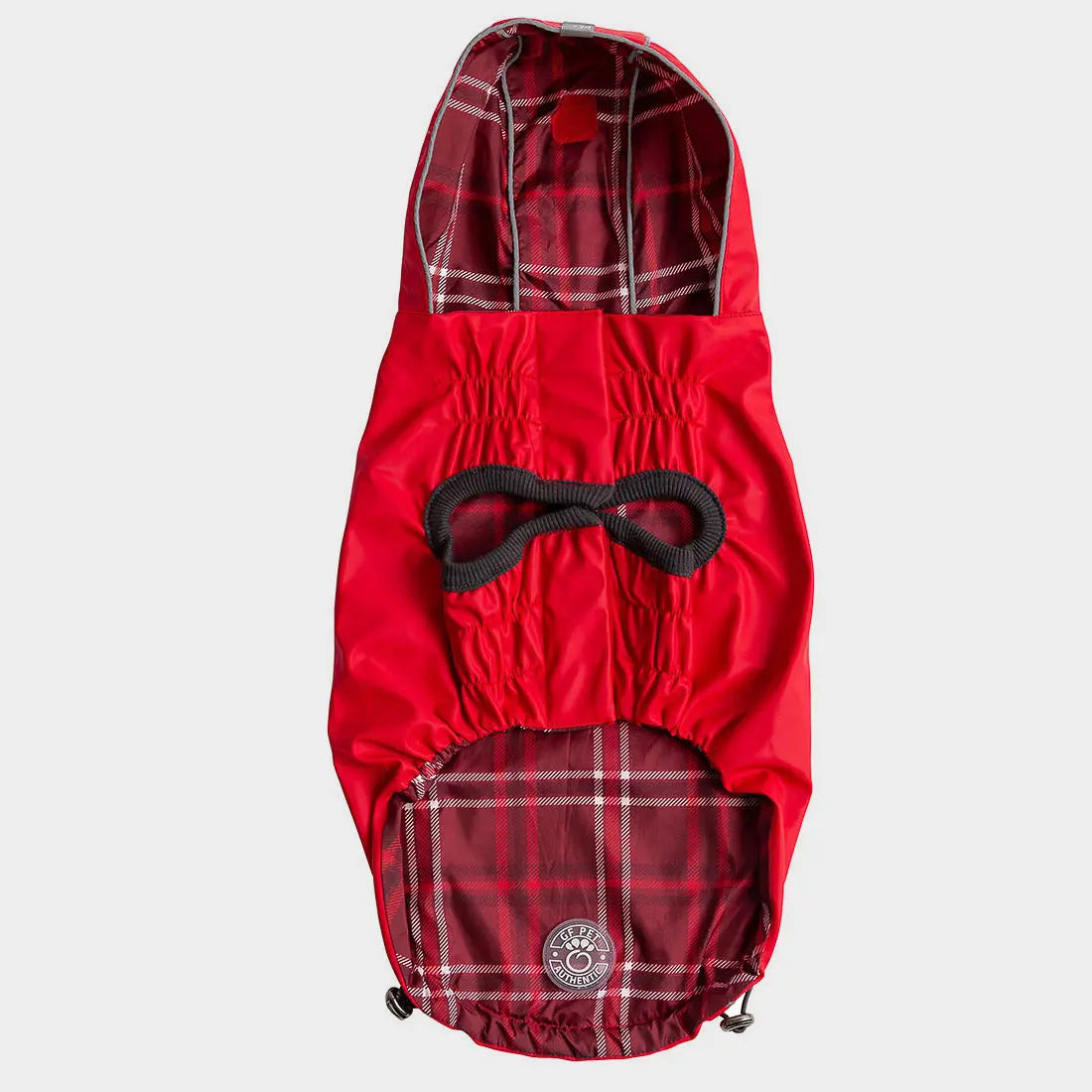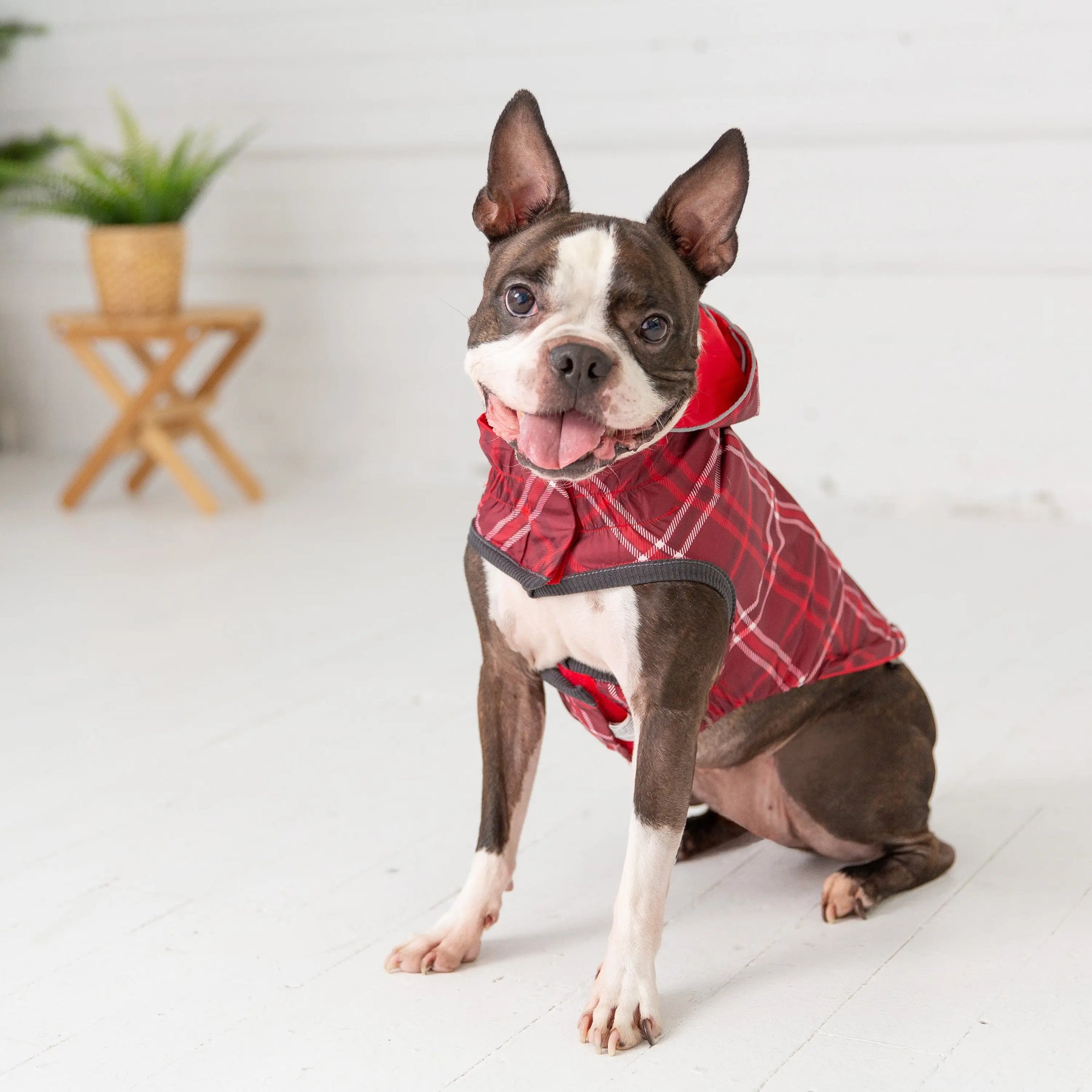 Reversible Dog Raincoat | Red Plaid
The stylish & functional waterproof adjustable dog raincoat with hood your pet needs!

The GF Pet® reversible raincoat is a unisex wardrobe staple and has everything! It features Elasto-fit® Technology for a great fit; it is waterproof, reflective and reversible. Buttery soft, waterproof PU on one side and luxurious, water-resistant polyester printed design on the other. Tackable hood can be worn up or down. Fashion and function combined!   

Elasto-fit® Technology design for a great fit.
Strong resistant velcro for quick and easy fitting - No more leg lifting!
Back bungee cord adjustment
Buttery soft fabric for extra comfort feel.
Reversible - 2 coats in 1!
Waterproof
Belly coverage
Reflective for major visibility
Tackable and adjustable rain hood
Shell: 100% polyurethane
Lining: 100% polyester
Simply lay the coat on your dog's back and attach the hook and loop fastener around the neck and chest. Quick and easy, with no more leg lifting!
Hand wash or machine wash cold on delicate. Close hook & loop before washing. Do not bleach. Dry flat. Do not iron. Do not dry clean.
Love it!
We originally bought the XS raincoat when he was a puppy and loved it -- he outgrew it in two months though so we re-purchased it in Medium. We enjoy it just as much as we did when we got the original! I love that you can reverse it and that it is completely waterproof. Our dog doesn't like the hood but it velcroes back so it isn't an issue.
Dog Breed:
Miniature Schnauzer
Beautiful texture and soft it's a great fit.
I have tried it on my dog but have not been out in rain yet. No rain in the forecast .
Stylish raincoat that's simple to get on and off!
This raincoat looks great and is easy to put on - and take off - our two-year old Havanese. We ordered a red coat in size small and it fits her perfectly - she's already had it on for a few 'drizzley' walks.
Dog Breed:
Cavalier King Charles Spaniel
Easy to put on and good coverage!
Double fabric is good for cooler autumn walks
Dog Breed:
I would have love to find a coat that would fit her in length to cover properly from the rain and around her belly as well as she is long and skinny with short legs
Belly coverage way too wide for my female Jack Russell
I love the style of that rain coat, it fits my 6months Jack Russell pretty well around the neck and the length of the Medium size is perfect in order to cover her back! However the elastic coverage around the belly area is way too wide/too loose, so it look's distended as it is hanging down and is almost touching the floor when she stands… The only way to make it fit would be to go get it done by a professional that can sew, not worth it :(
Hi Emma,

Thank you for taking the time to leave your review.

We're sorry to hear that the Medium Raincoat is not fitting your Jack Russell puppy as well as you'd like.

We try our best to fit each dog's unique shape, but there are limitations with dogs that are 'uniquely proportioned' or with puppies (whose proportions will not always be consistent with those of an adult dog, depending on their stage of development).

Our Elasto-fit® technology provides a great fitting solution for most differently proportioned dogs who would otherwise need to buy an expensive custom garment. While we wish we could fit 100% of dogs, some extreme proportions can prove more challenging.

One promising thing is that at 6 months, most small breed dogs have reached their adult height and length. From there, they will continue to grow by 'filling out' over the next three to 6 months. So, while the raincoat is too big around the girth for your puppy today, there is still hope that she could grow into it! We definitely do have other Jack Russell adult dogs who fit our size medium perfectly.

That said, if you would like to return or exchange it, please let us know. A member of the GF Pet team will be happy to assist you.
Thank you again,
The GF Pet Team