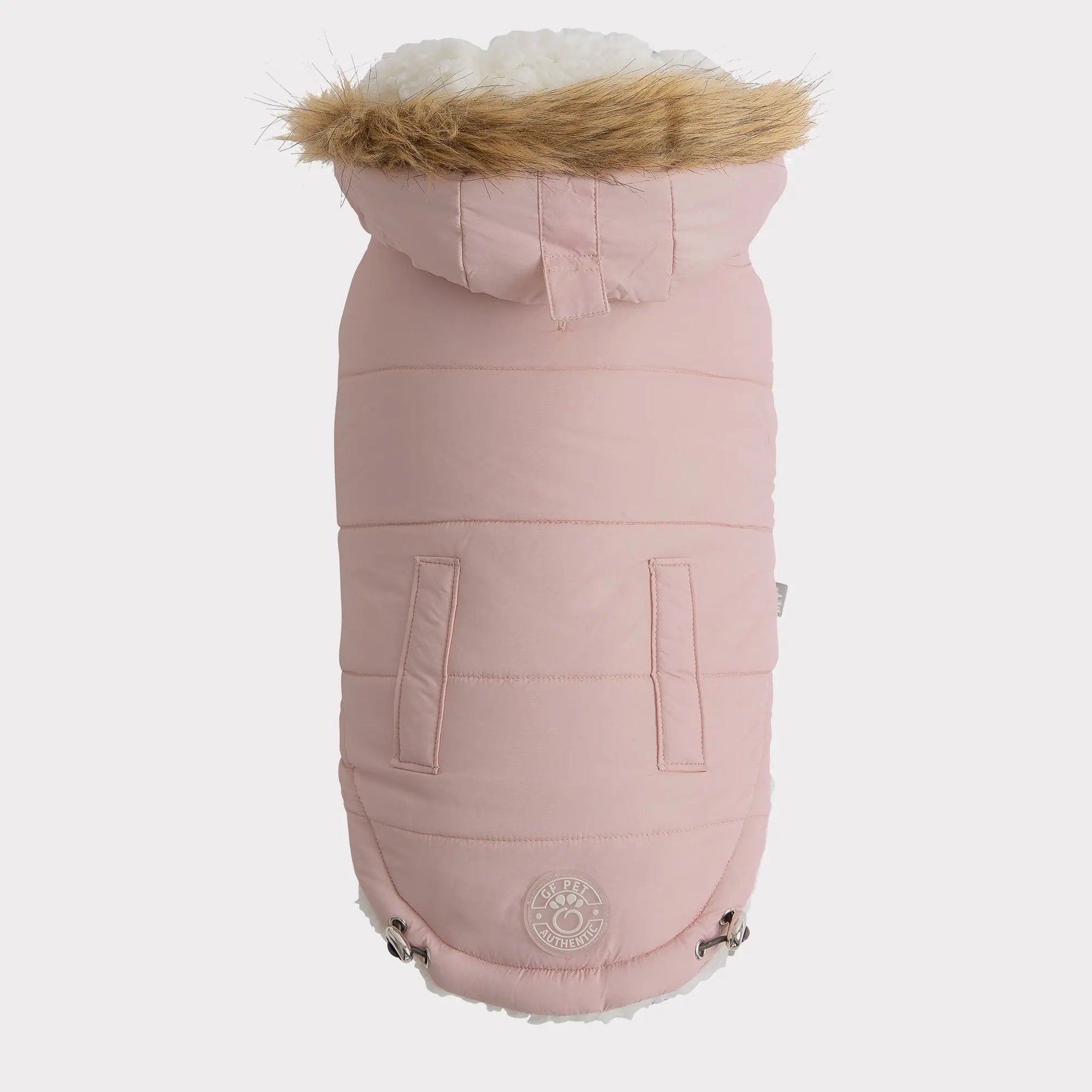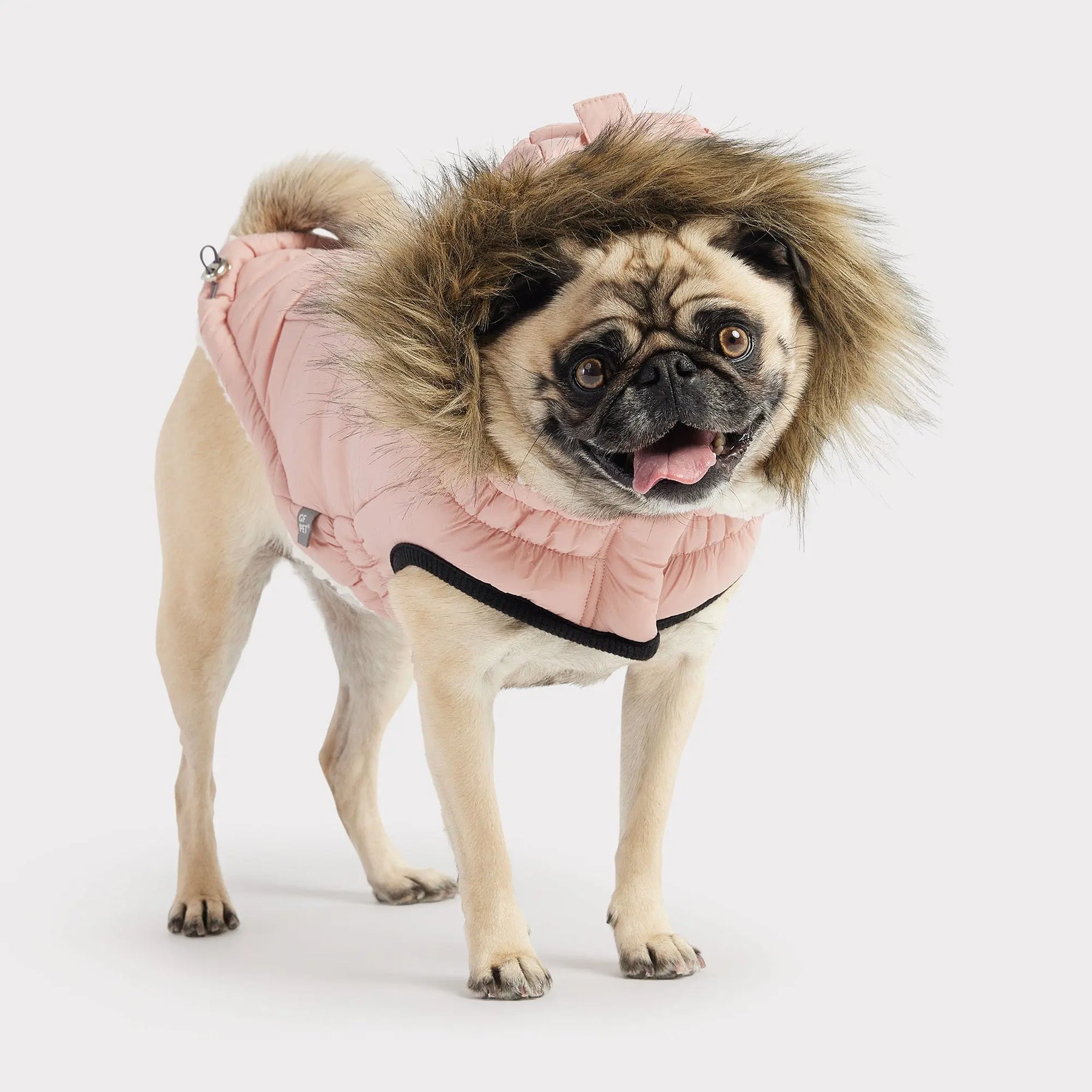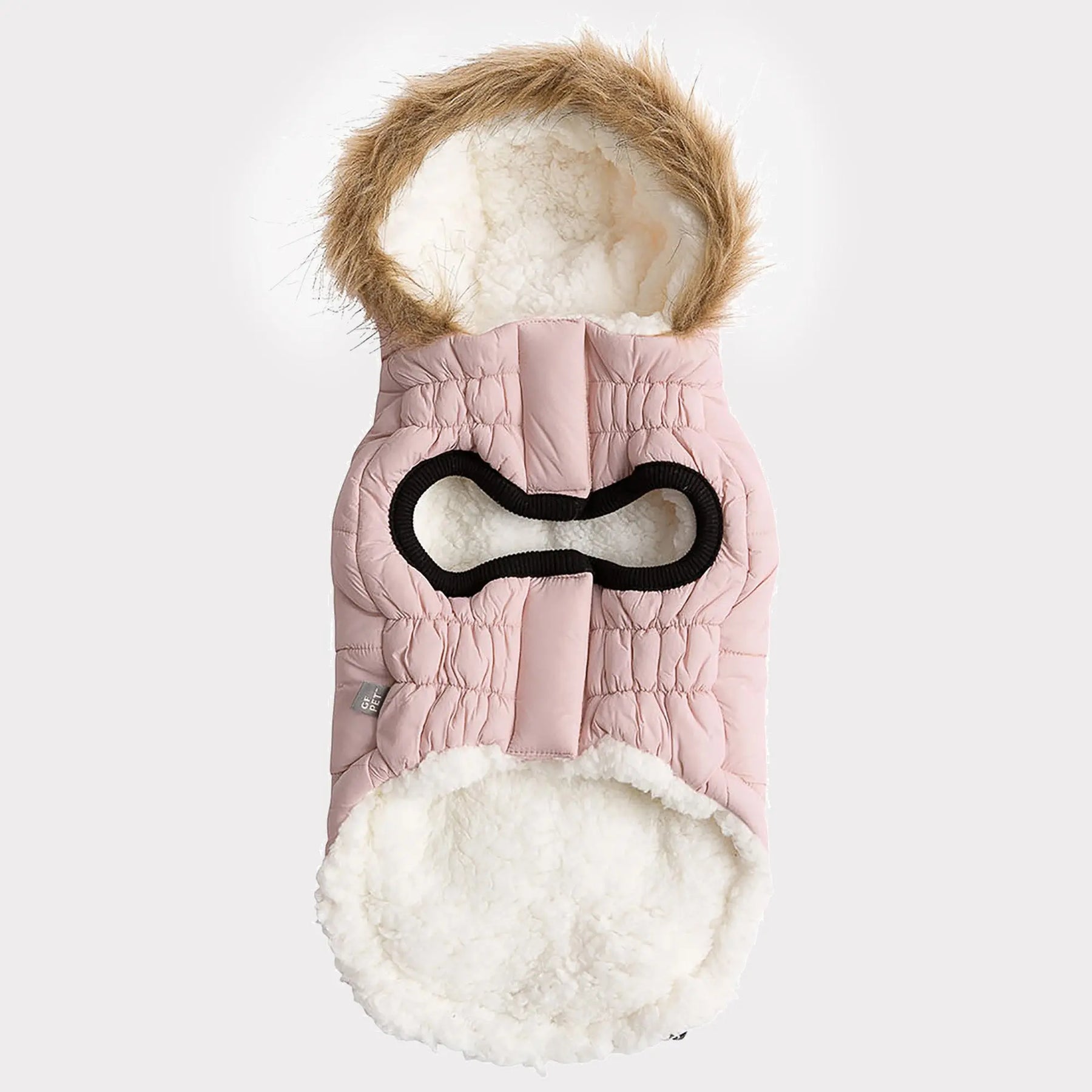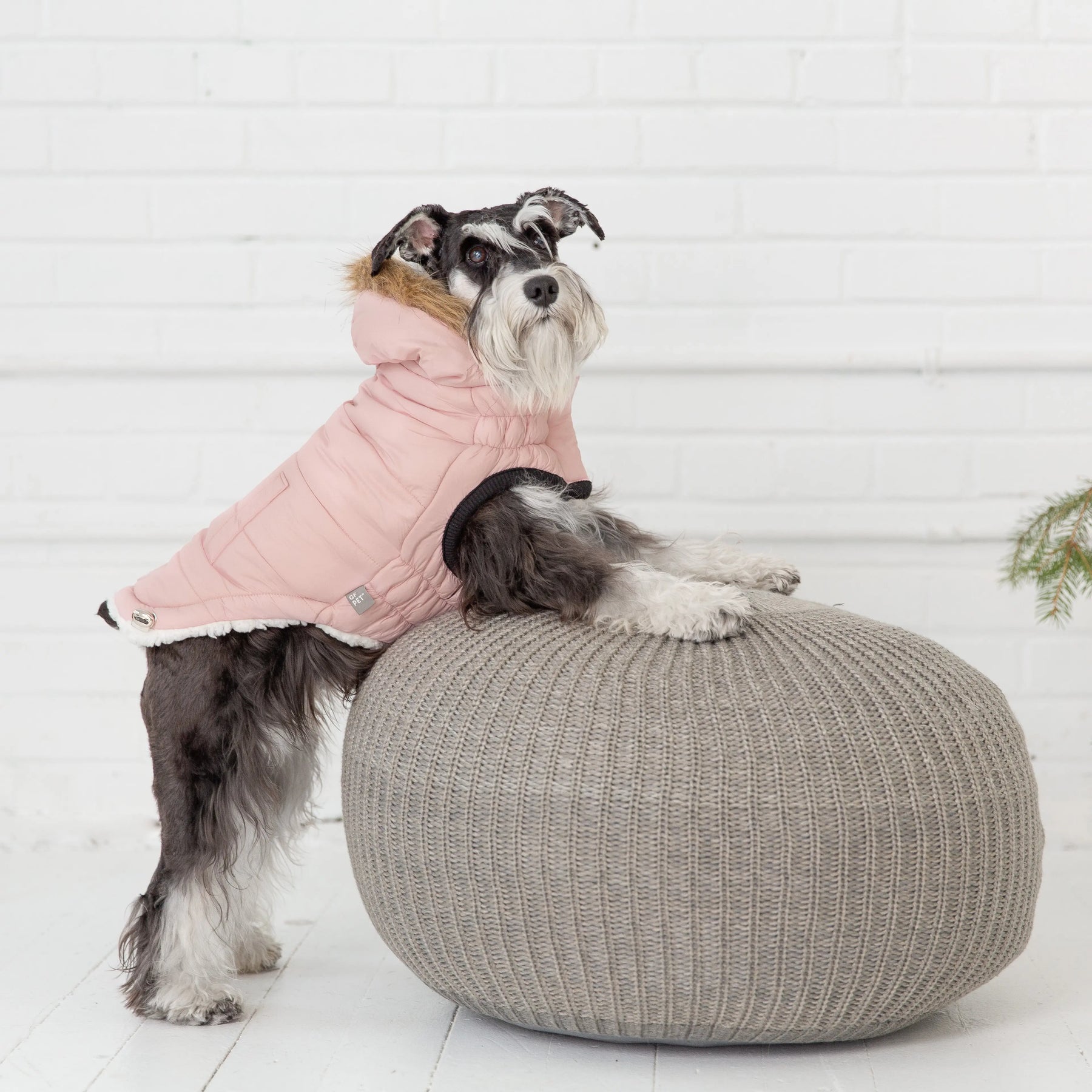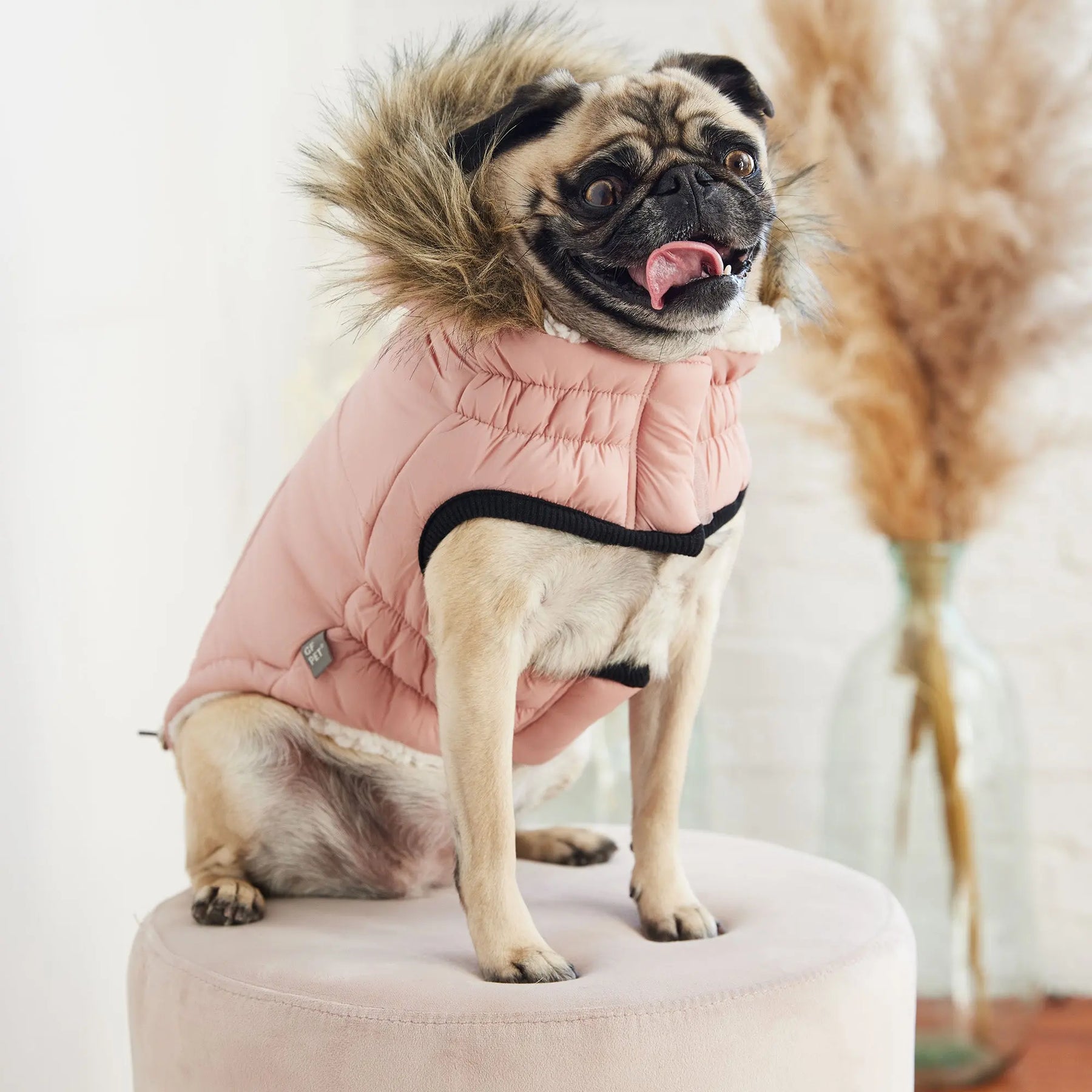 Urban Dog Parka | Pink
The classic, functional, cold-weather dog parka
The GF PET® Elasto-Fit® Urban Dog Parka is the perfect mix between classic and functional. With its' vegan fur trimmed hood, faux pocket styling and luxuriously warm popcorn sherpa lining, this beautiful coat will keep your dog cozy like he never got out of bed! Water repellent and super adjustable, with patented Elasto-Fit® technology! Our most loved classic coat!
Elasto-fit® technology
Classic design with faux pockets
Faux fur trimmed hood
Water-resistant
Popcorn sherpa lining
Bungee cord with stoppers
Shell: 100% nylon
Filling: 100% polyester
Lining: 100% polyester
Simply lay the coat on your dog's back and attach the hook and loop fastener around the neck and chest. Quick and easy, with no more leg lifting!
Machine wash cold. Close hook & loop before washing. Do not bleach. Dry flat. Do not iron. Do not dry clean.
no complaints, very cute
At first my dog was somehow peeing on it , that got fixed by pulling the jacket more forward, a bit of his butt is exposed but nothing crazy. very easy to put on. you're also able to pull the hood back and velcro it which is really nice as my dog doesn't like the hood on. I think the different models of jackets just refer to if it has a hood or pockets, this one has fake pockets.
Dog Breed:
Mix breed of border collie/lab/terrier
LOVE THE PARKA!!!
We opted to get the bigger size as she's only 10 months old and still has some growing to do. She looks amazing in it and comfy!!! We love it!!!
Dog Breed:
Staffordshire - Pitbull
Durable, comfy, stylish!
Arici loves this parka, he's been wearing it all winter. It's very soft and warm, and holds well in the rain, even ocean water. Machine washed it a few times already, and it's holding up nicely. Looks like new, except I melted the fur a bit in the dryer, but that was my fault. So, keep the heat low.
Cute!
Perfect fit and very elegant
Love this coat for my little dog
This is so cozy and warm for my little dog. The Velcro is strong and the add elastic is a perfect addition to help secure it around the belly and neck.