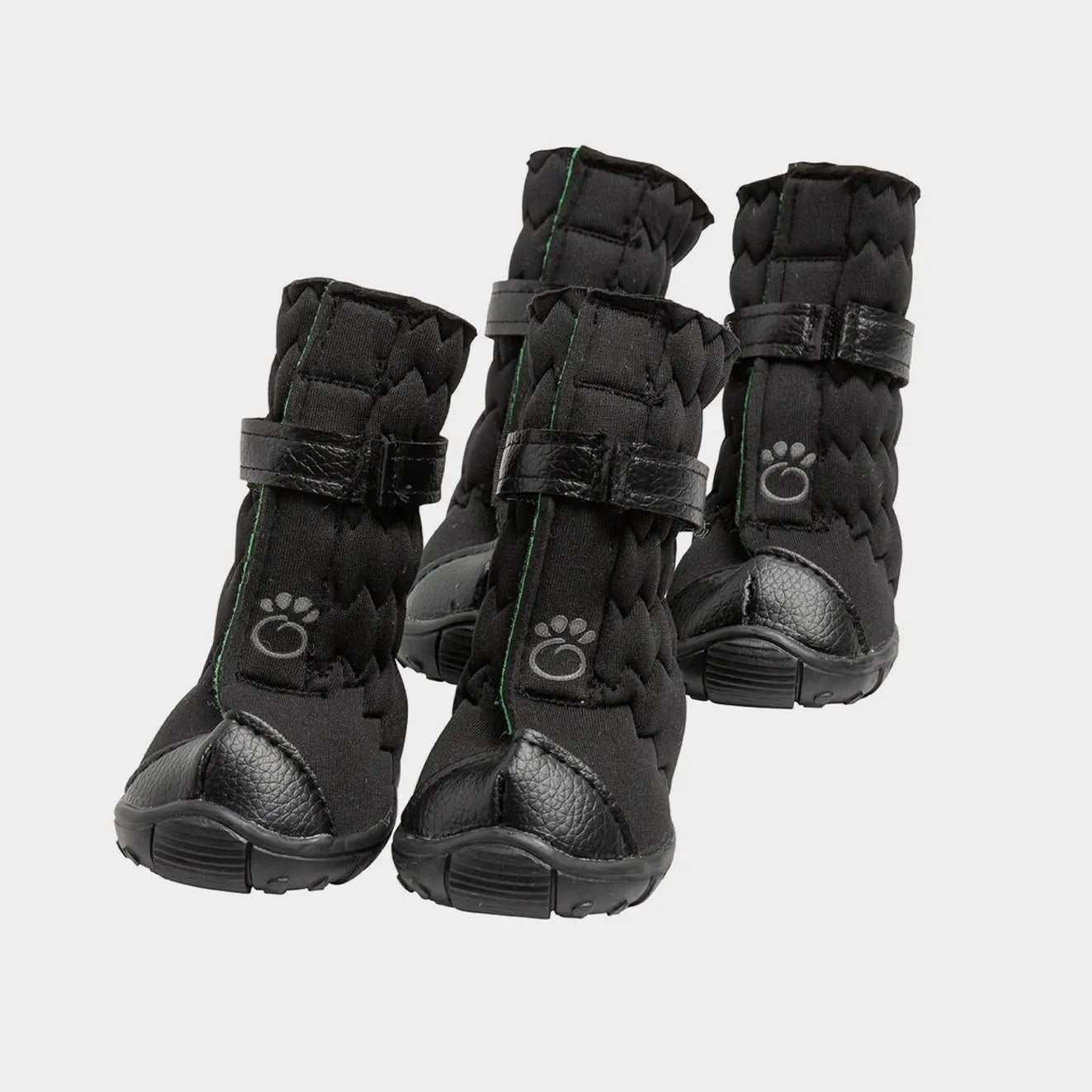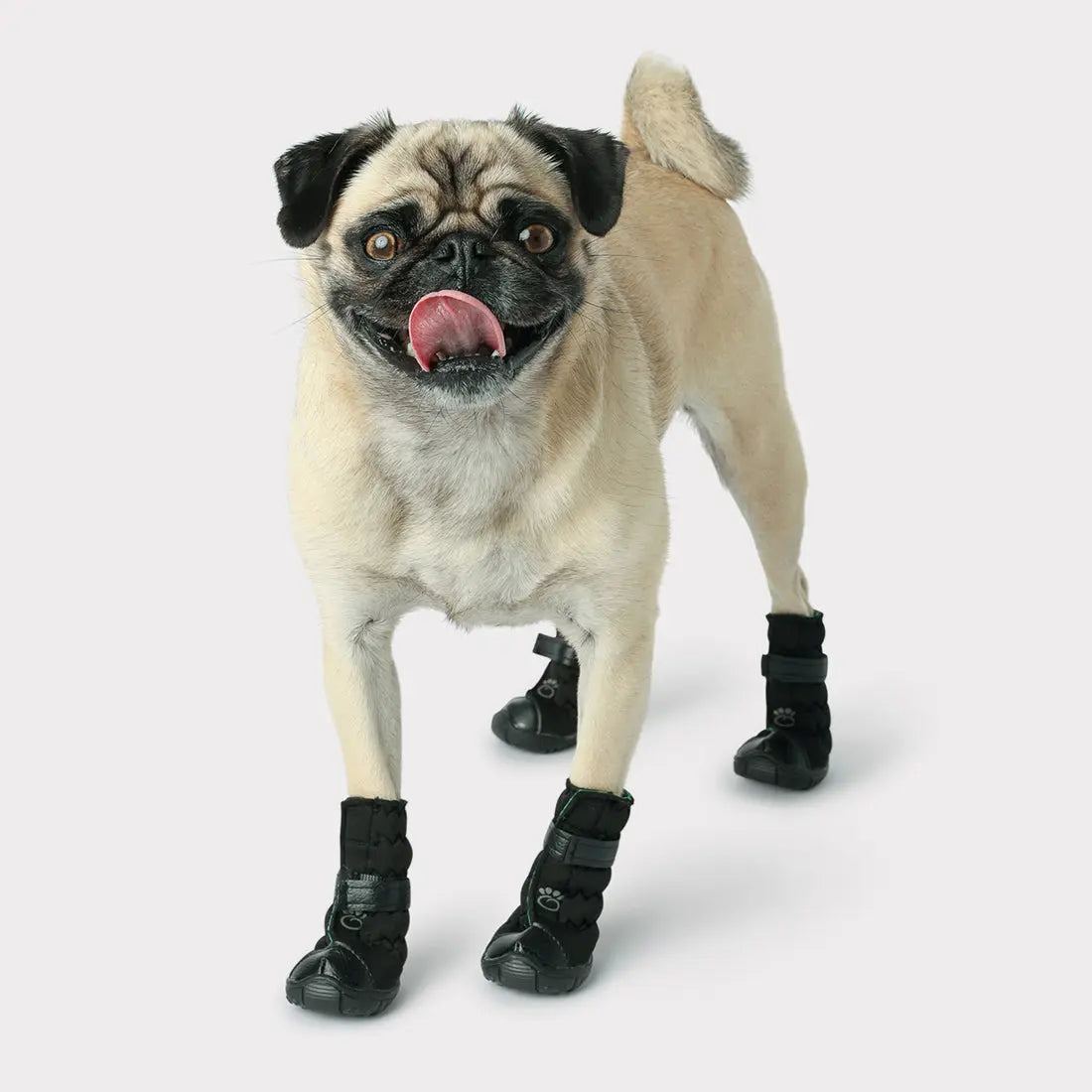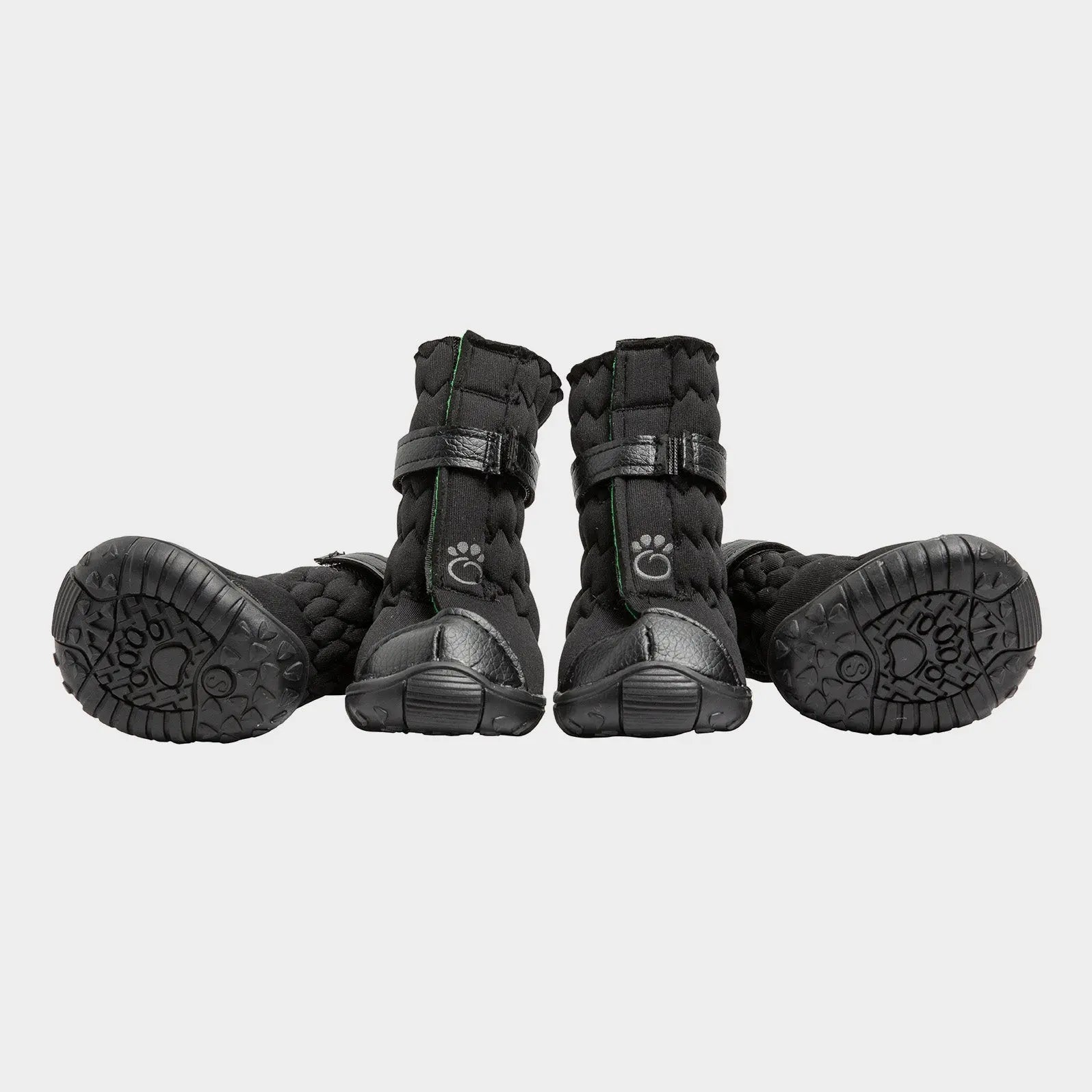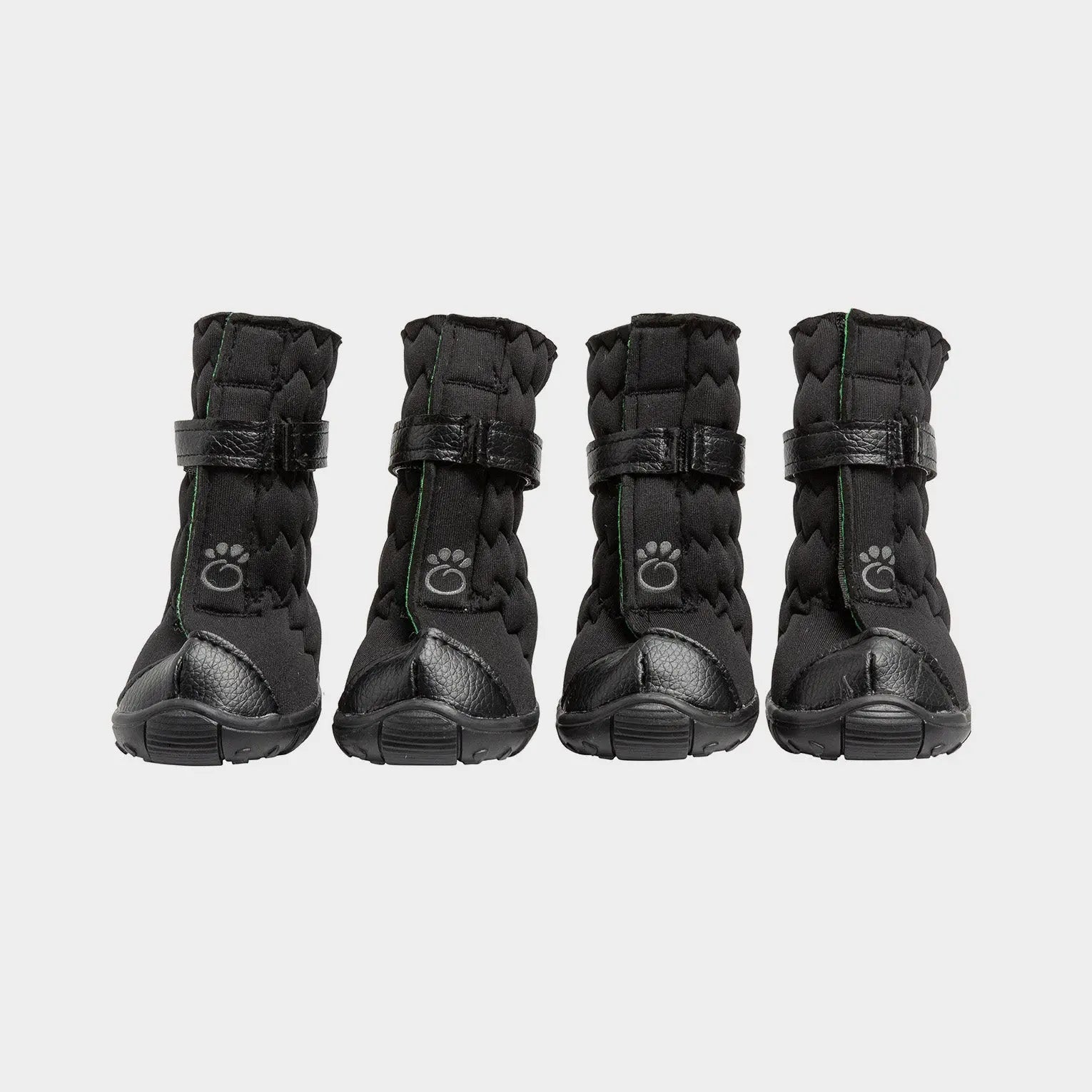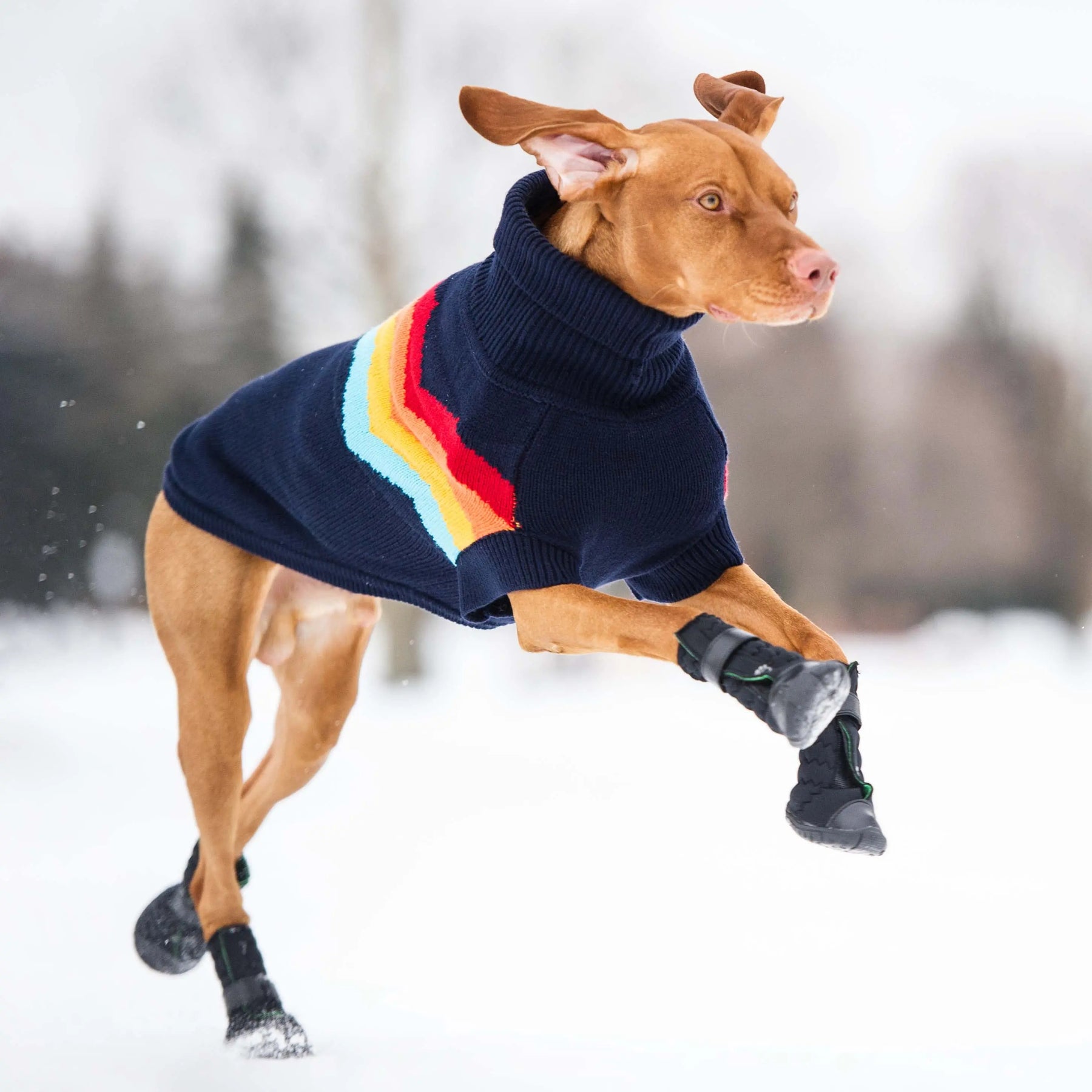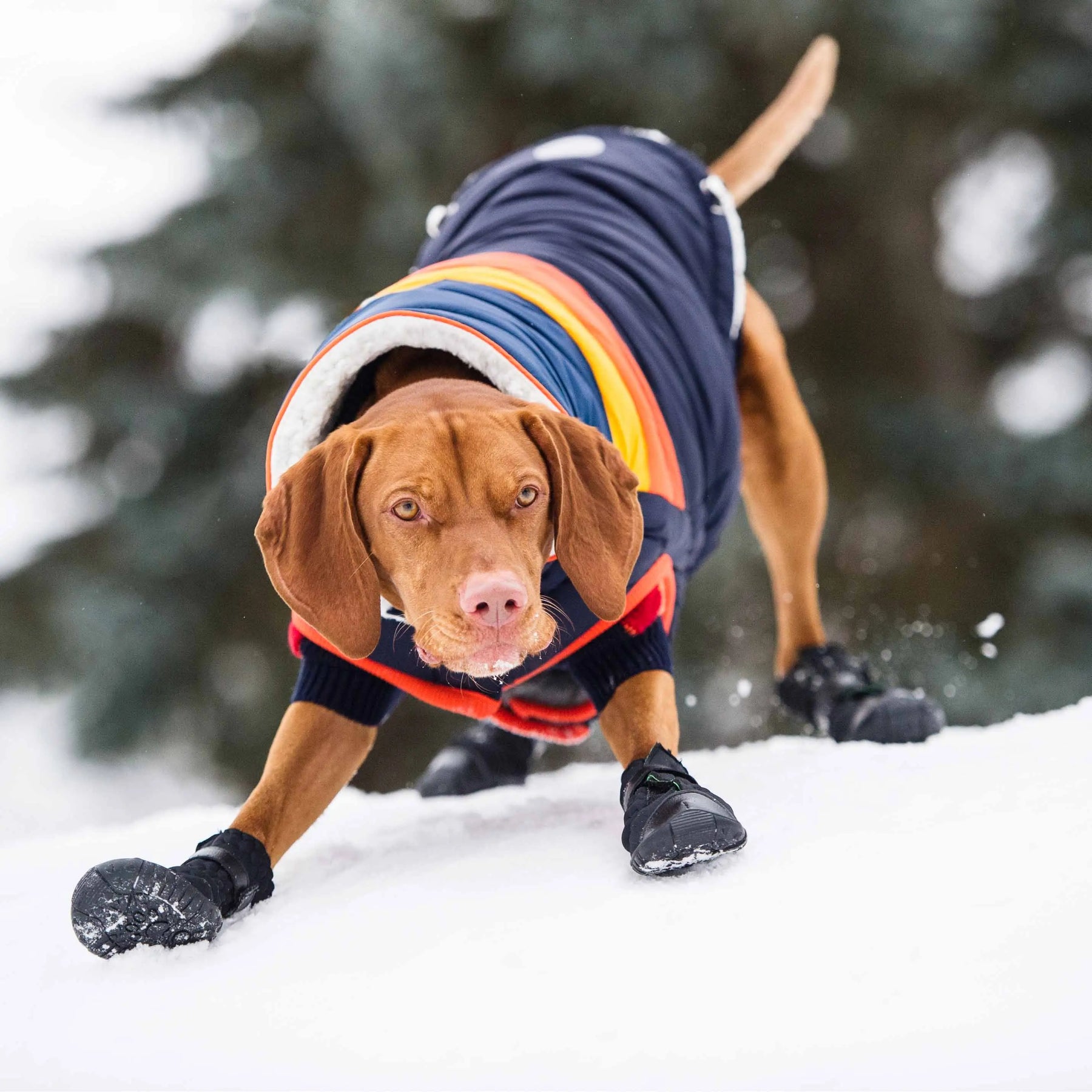 Elasto-fit® Dog Boots
The comfortable and stretchy winter dog boots
The GF PET® patented Elasto-fit® boots fit your dog's unique paw shape. They are super stretchy, easy to slip on and they have elastics all around an extra-tall shaft to hug more of your dog's leg. Secure them with the extra velcro strap to keep them snug!  The traction control sole helps your dog's paws grip onto ice, snow, rain and pavement. Made of water-resistant neoprene, they can be cut lower to fit shorter legs.
US ELASTO-FIT BOOT PATENT #D9666.28
Easy stretch & slip-on design
Elasto-fit® all around to keep the boot snug
Adjustable velcro closure & straps
Traction control sole
Water resistant
When in doubt, size down!
Tall leg - cut top for shorter legs
Shell:100% neoprene
Sole: 100% pvc
Stretch the boot open
Slide paw into the toe of the boot 

and have dog stand to ensure the boot is fully on

Relax the elastic leg portion to hug dog's leg
Close vertical velcro to desired tightness
Secure in place with horizontal velcro strap.
Spot clean. Hang to dry. Do not iron. Do not bleach. Do not dry clean.
Caution: Do not leave pet unattended while using this item. Pets can chew items unexpectedly.
Well designed, great material!
These booties are very well designed, and are made with good quality material. They stay on my dogs paws, and she actually finds them comfortable. Well worth the $.
Très bonne qualité
Durable et bien adapté à tous les chiens
Great for Mobility Challenged Senior Dogs
I looked all over to find a boot that would stay on snuggly without cutting off circulation and was not bulky to give traction to my senior dog who is losing her mobility. These are awesome for that purpose. However I would look at the bottom of them in person and choose your size based upon the size of the rubber bottom and how closely it matches the size of your dog's pads. I have a female Chesapeake Bay Retriever and she's the average size in the breed standard. I chose a Medium but would have ordered a large if I had not seen the two sizes in person at a local store. Medium is perfect, so I think GF should rethink how they size label these. Also I love that these come in a 4-Pack so I have a spare if they need washing or get wet and when the time comes she needs booties on all 4 paws. So like all of the other comments here, order a size down. Chesapeake Bay Retrievers are definitely not typically considered a Medium.
Boots are best
Amazing little boots! They are easy to get on and stay on, unlike more expensive competitors. Size down tho, they run quite big!