Insulated Dog Raincoat | Orange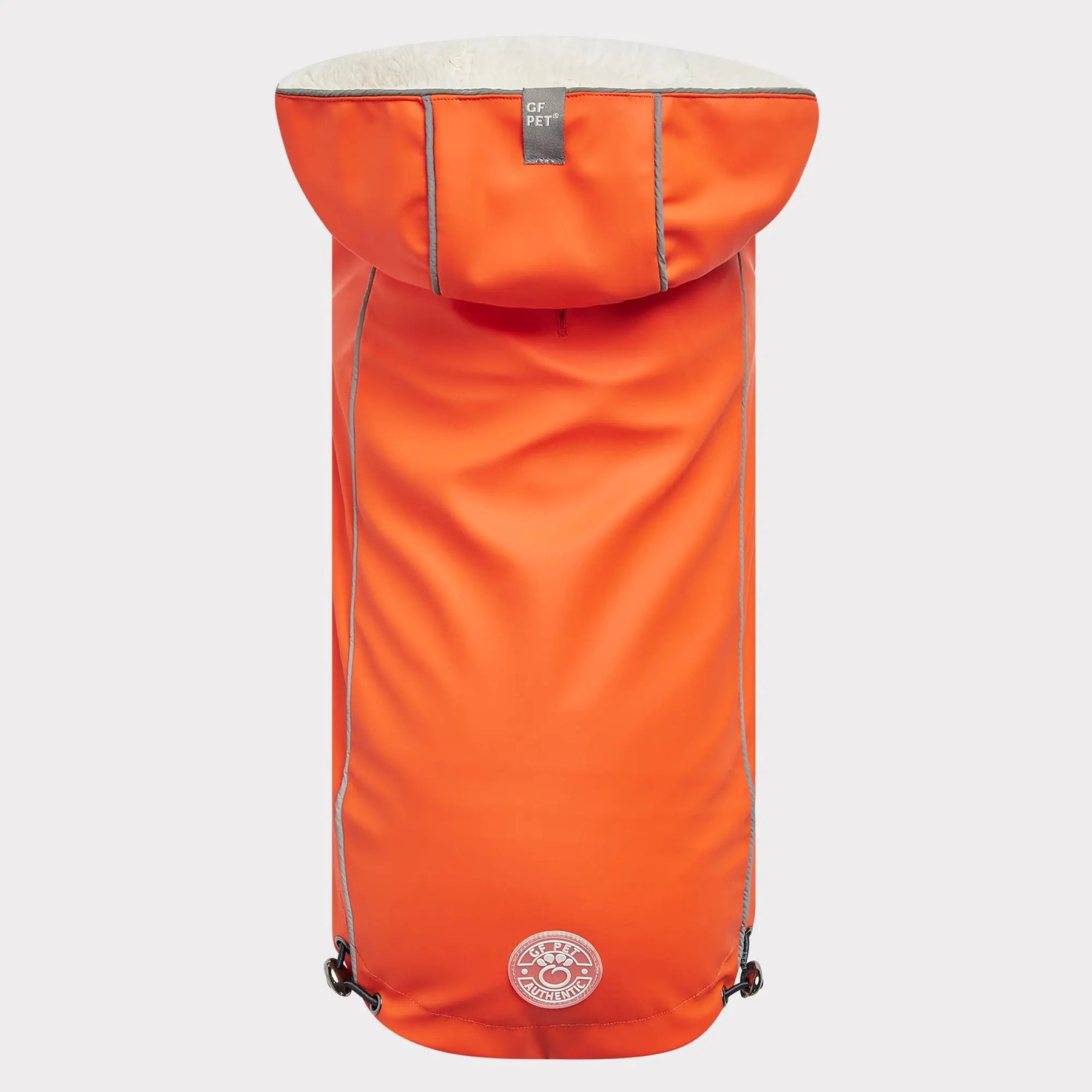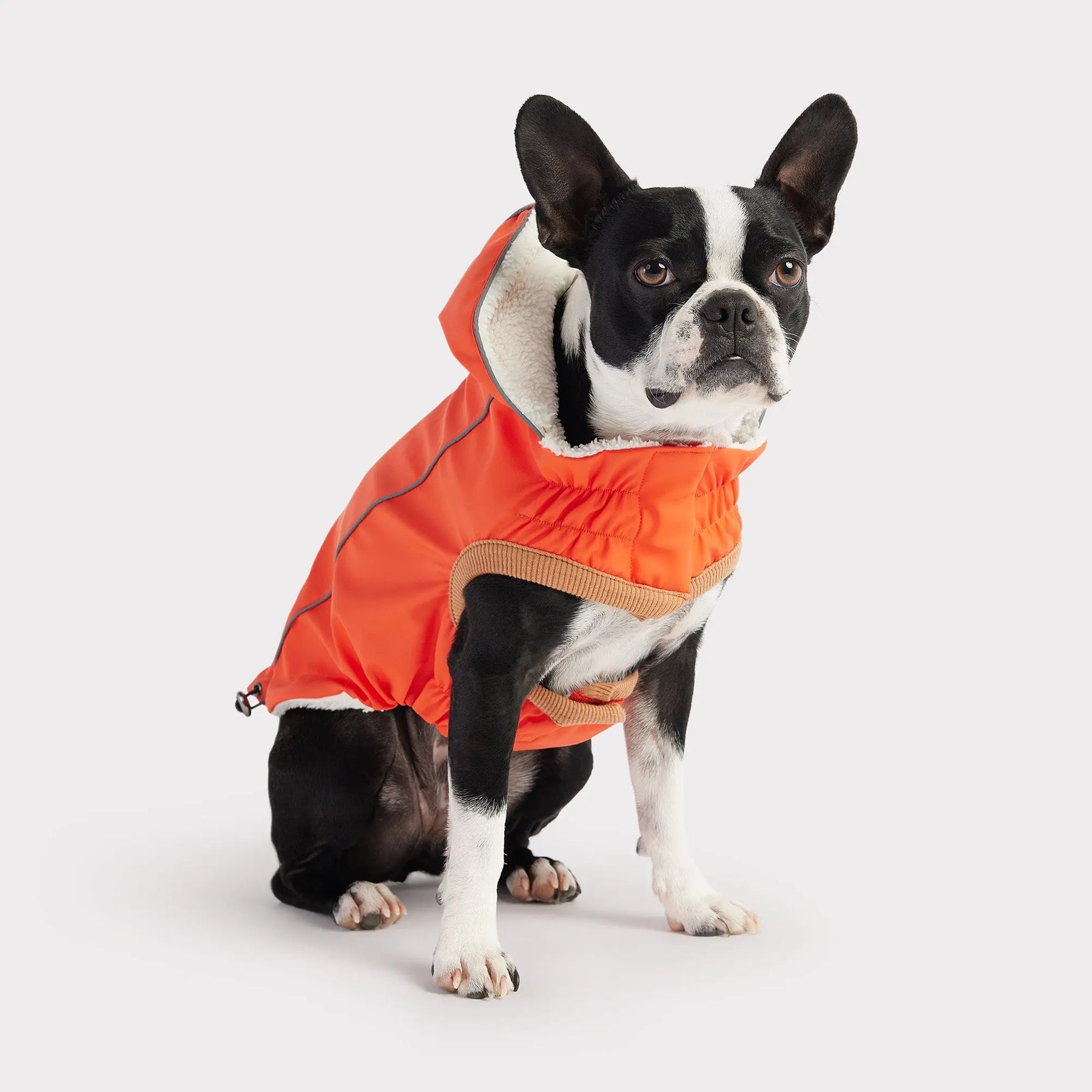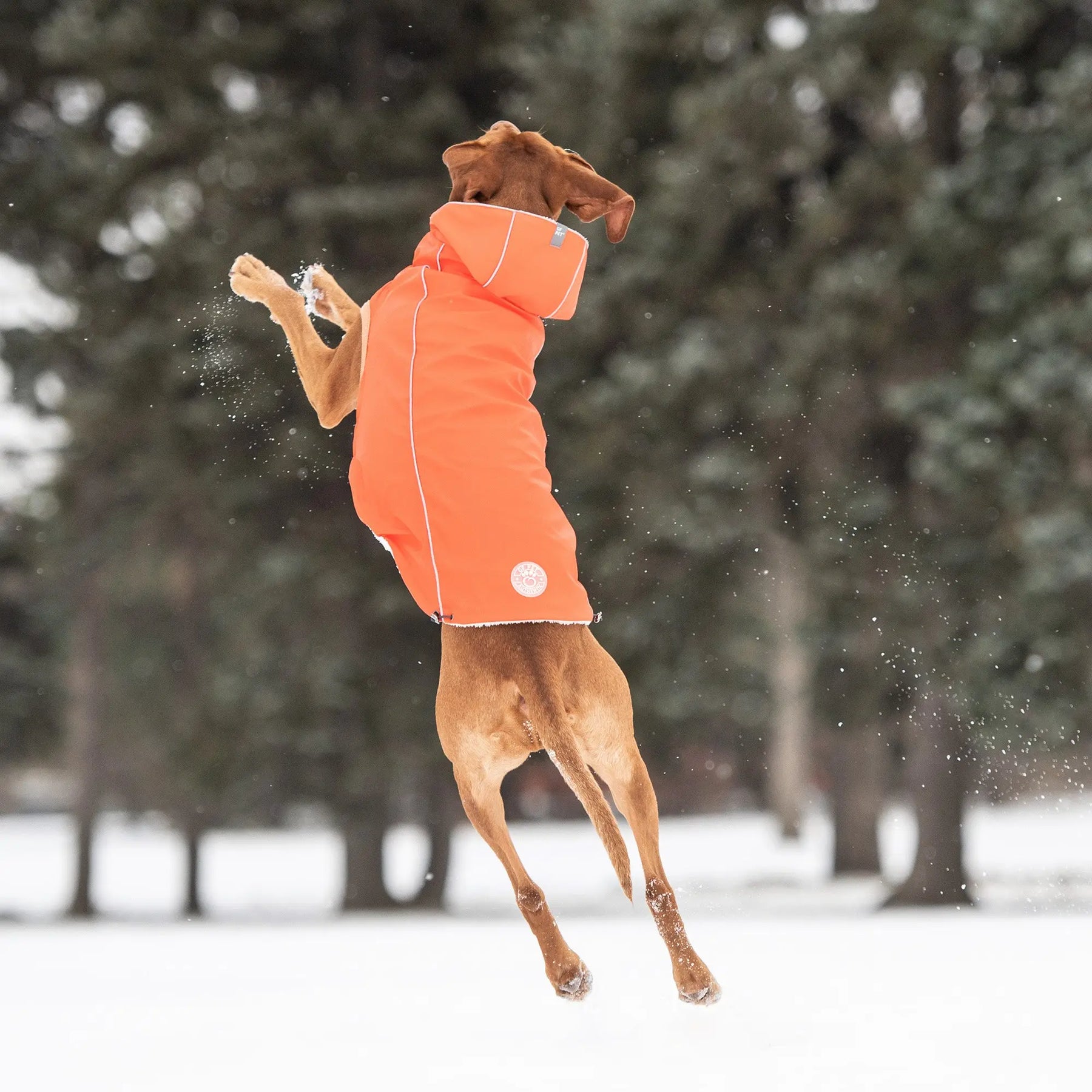 Insulated Dog Raincoat | Orange
The insulated waterproof dog raincoat for cold & wet weather
The GF Pet® Insulated Raincoat is the perfect mix of waterproof raincoat and warm coat!  It features patented Elasto-Fit® Technology for a great fit; it is waterproof, buttery soft, waterproof polyurethane on the outside and luxurious, snuggly warm popcorn sherpa on the other. The tackable hood can be worn up or down. Fashion and function combined!
Great fit! Expands to hug your dog's unique shape with patented Elasto-Fit® Technology & no more leg lifting!
Snuggly Popcorn Sherpa lining
Waterproof
Reflective
Tackable rain hood
Unisex design with authentic GF Pet® logo patch
Shell: 100% polyurethane
Lining: 100% polyester
Simply lay the coat on your dog's back and attach the hook and loop fastener around the neck and chest. Quick and easy, with no more leg lifting!
Machine wash cold with like colors. Close hook and loop fastener when washing. Hang to dry. Do not iron. Do not bleach. Do not dry clean.
Literally THE best coat for a Boxer!
Pearl and I LOVE the elastic fit, because it helps accommodate her deep chest, and it's never a pain to put on. So quick, so easy, so pretty!!
Beautiful coat & great quality!
I was thrilled with our French Bulldog Hank's new insulated raincoat. Great quality, and the orange color is pretty - not gaudy. I had to order a little longer back length...he is 18"...due to his 25" girth, but the extra coverage will work just fine.
Beautiful Coat
GF dog coats are beautiful and so well made. Linings are soft and beautiful. They already Have the winter parkas and now the rain coats. However, I would like larger hoods on the raincoats. Otherwise, they are perfect. Our Basset looks adorable in her new coat.
This a fabulous coat, easy to put on with substantial velcro. I've washed it several times and it comes out looking new. Perfect fit. I ordered 2 more coats as a result. A rain coat and another winter coat.
I like the product
It fit