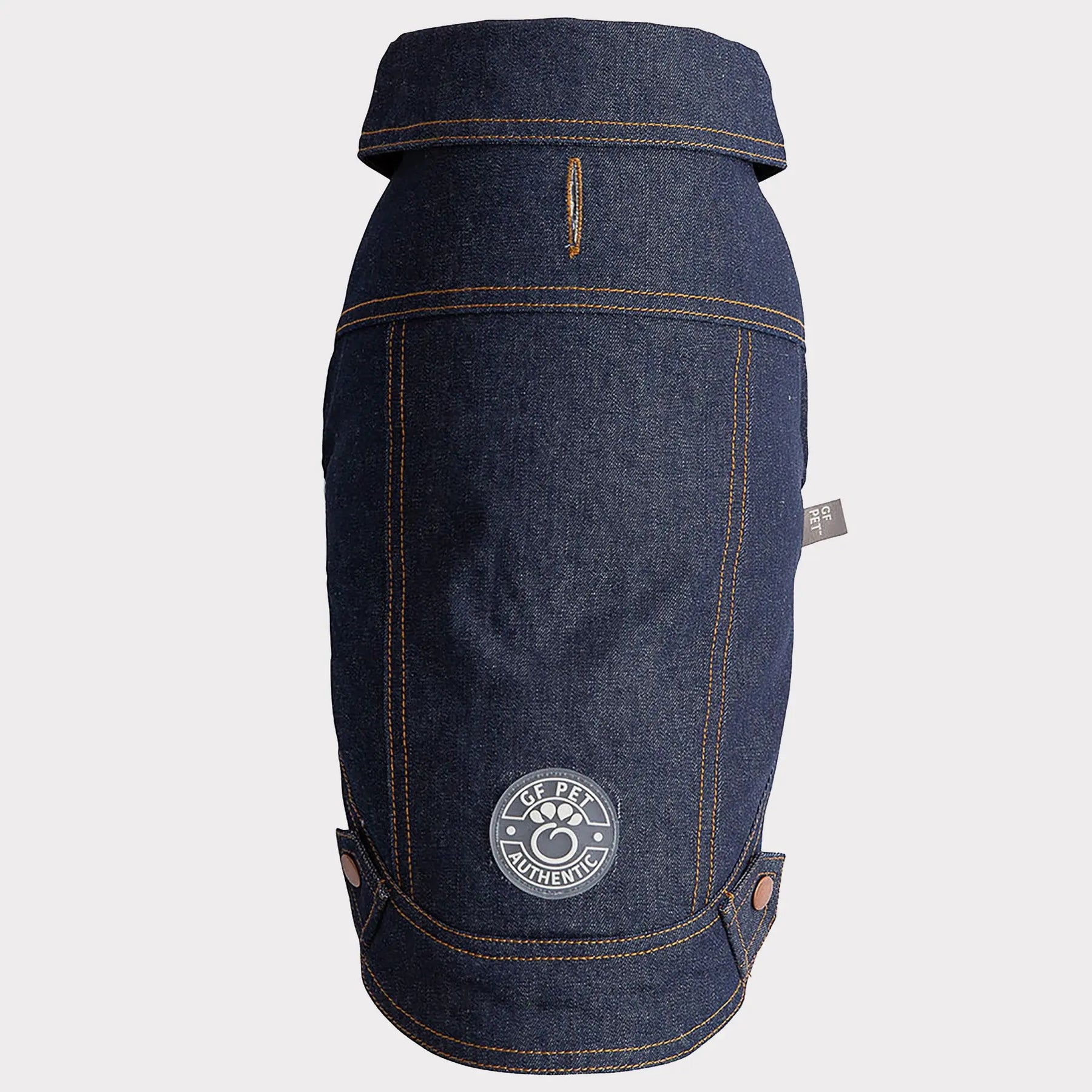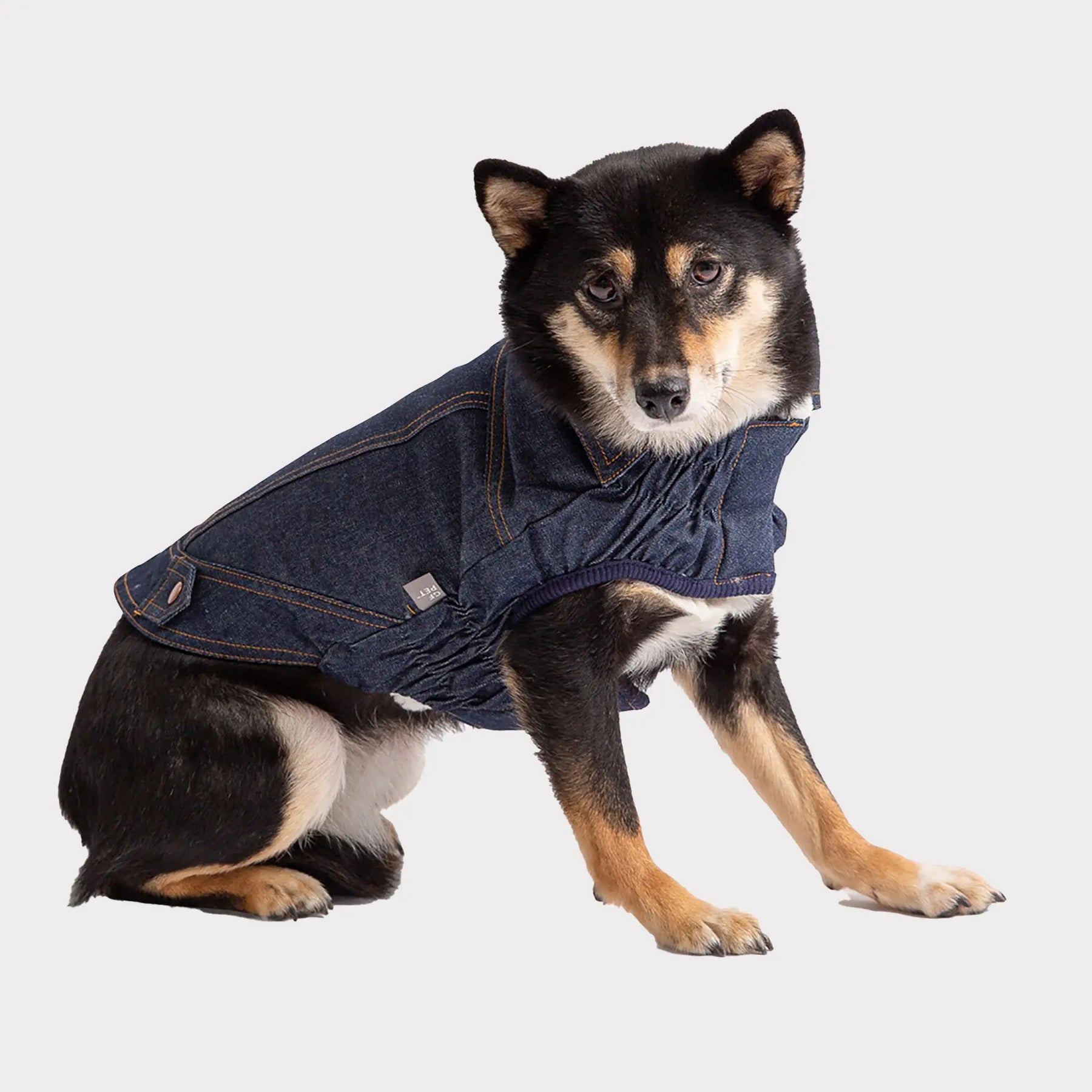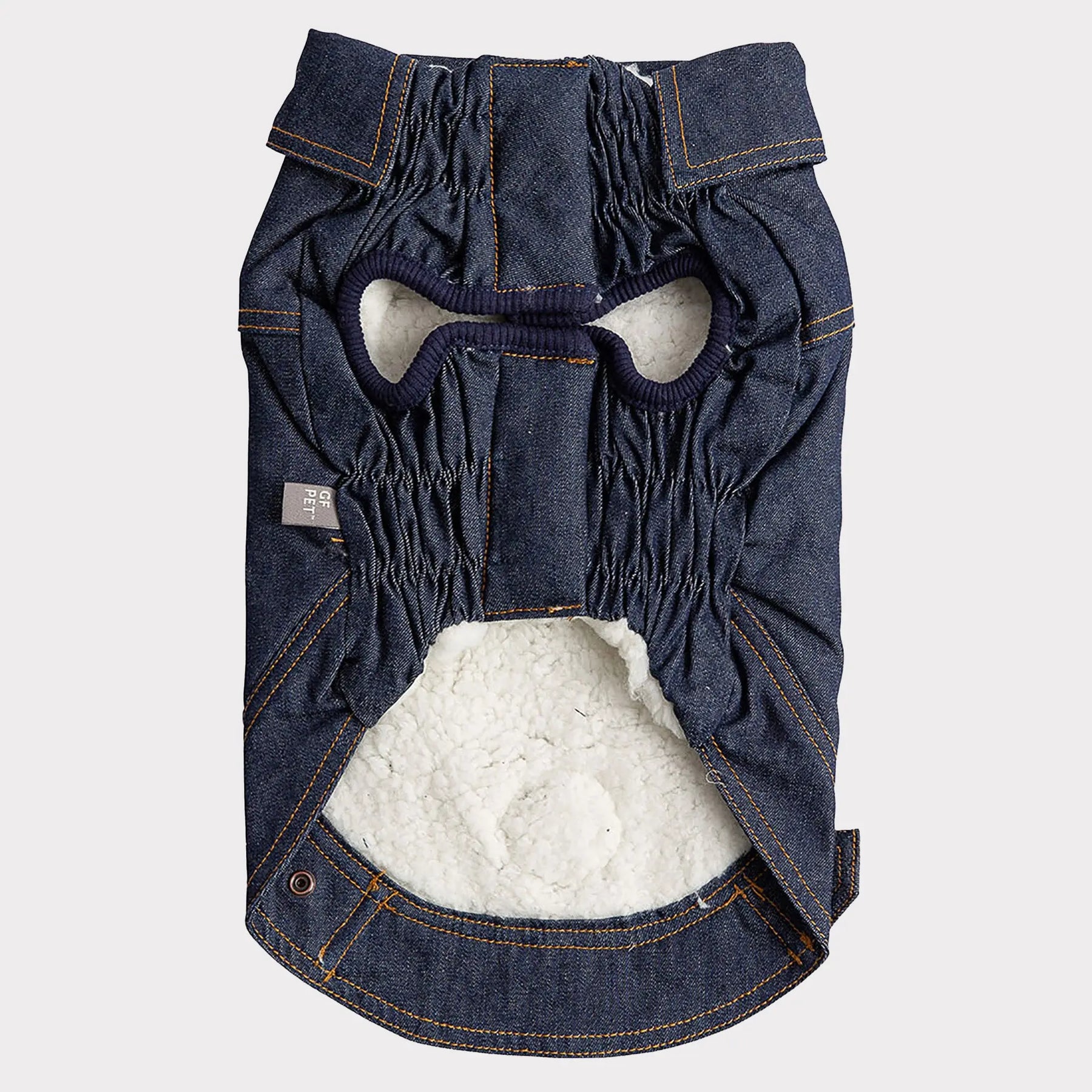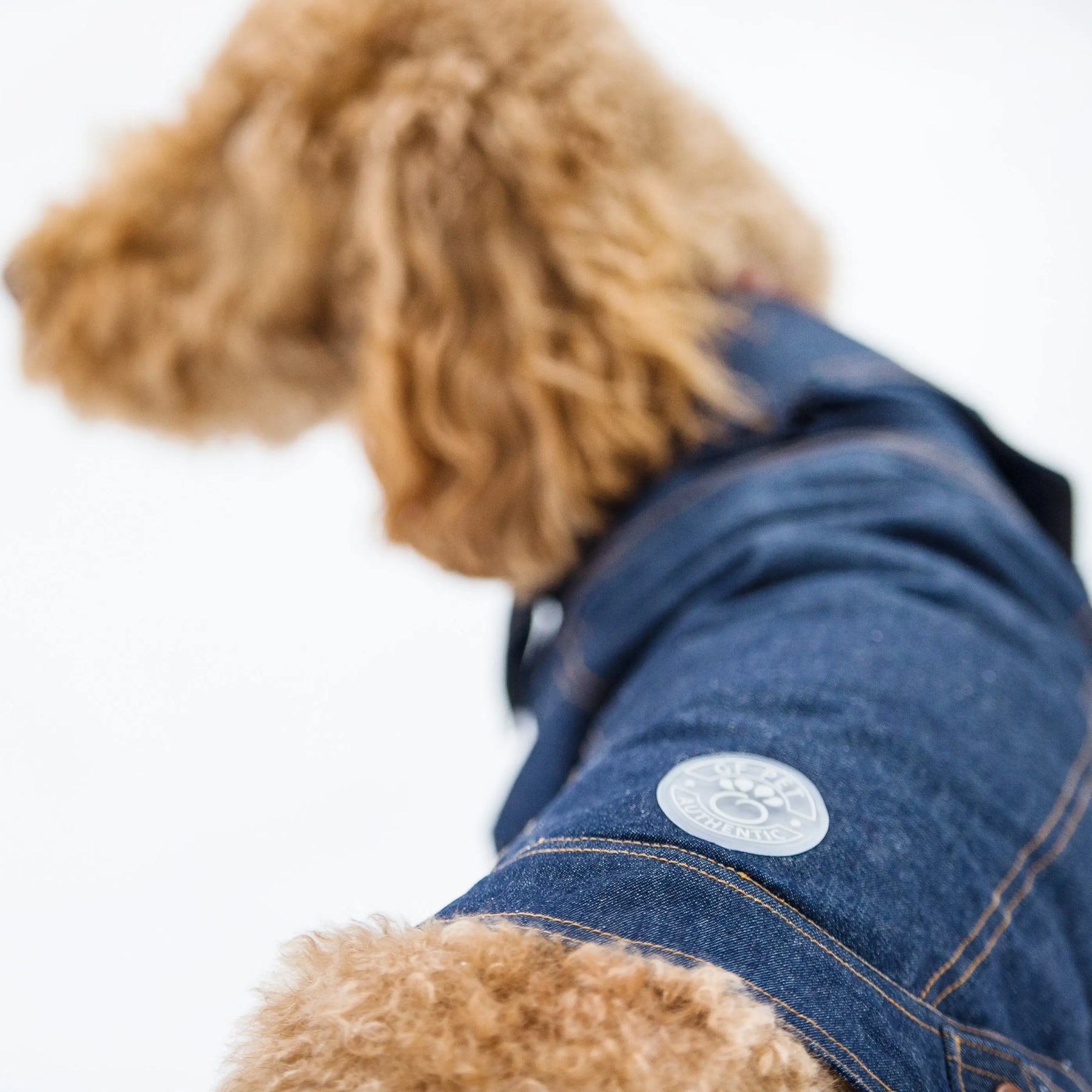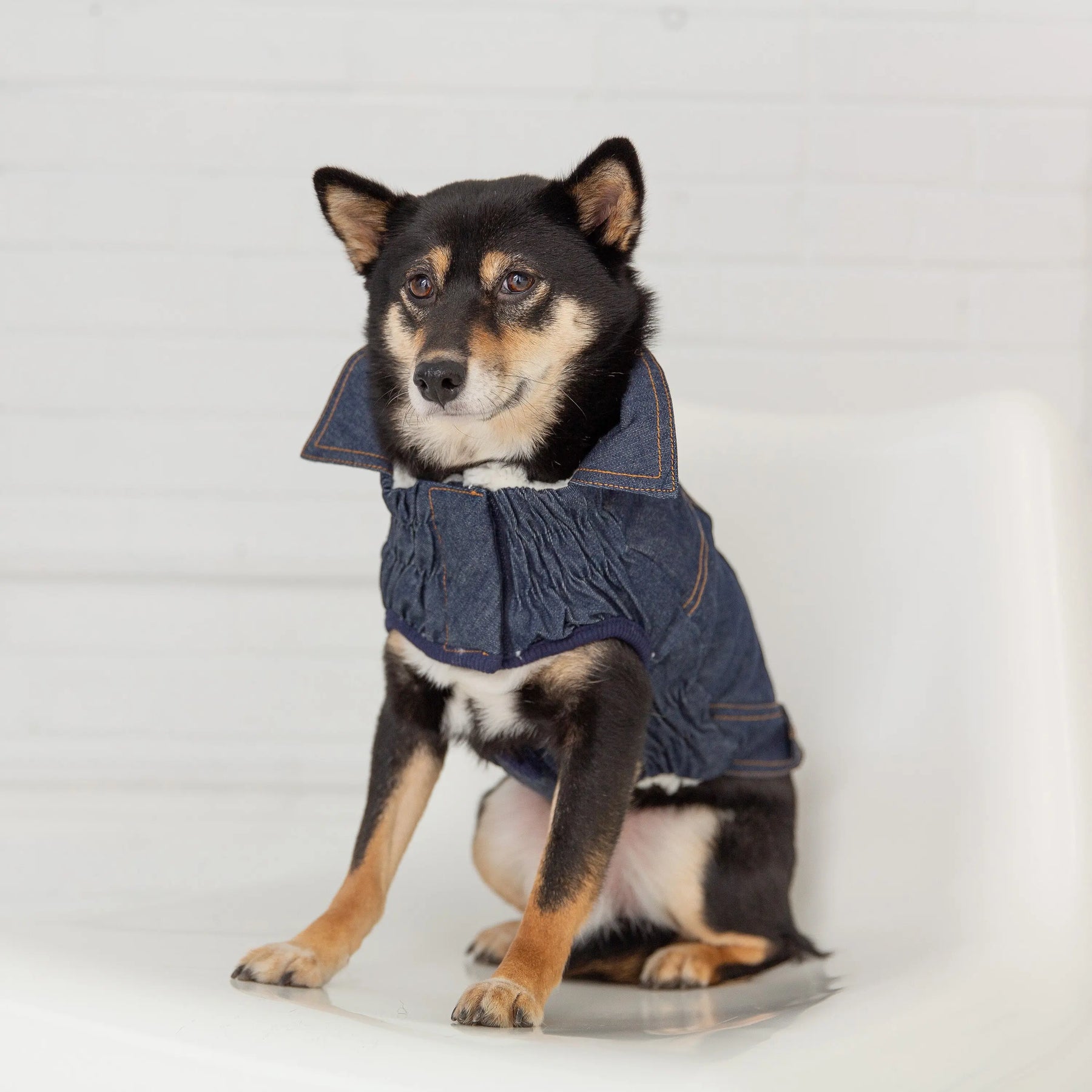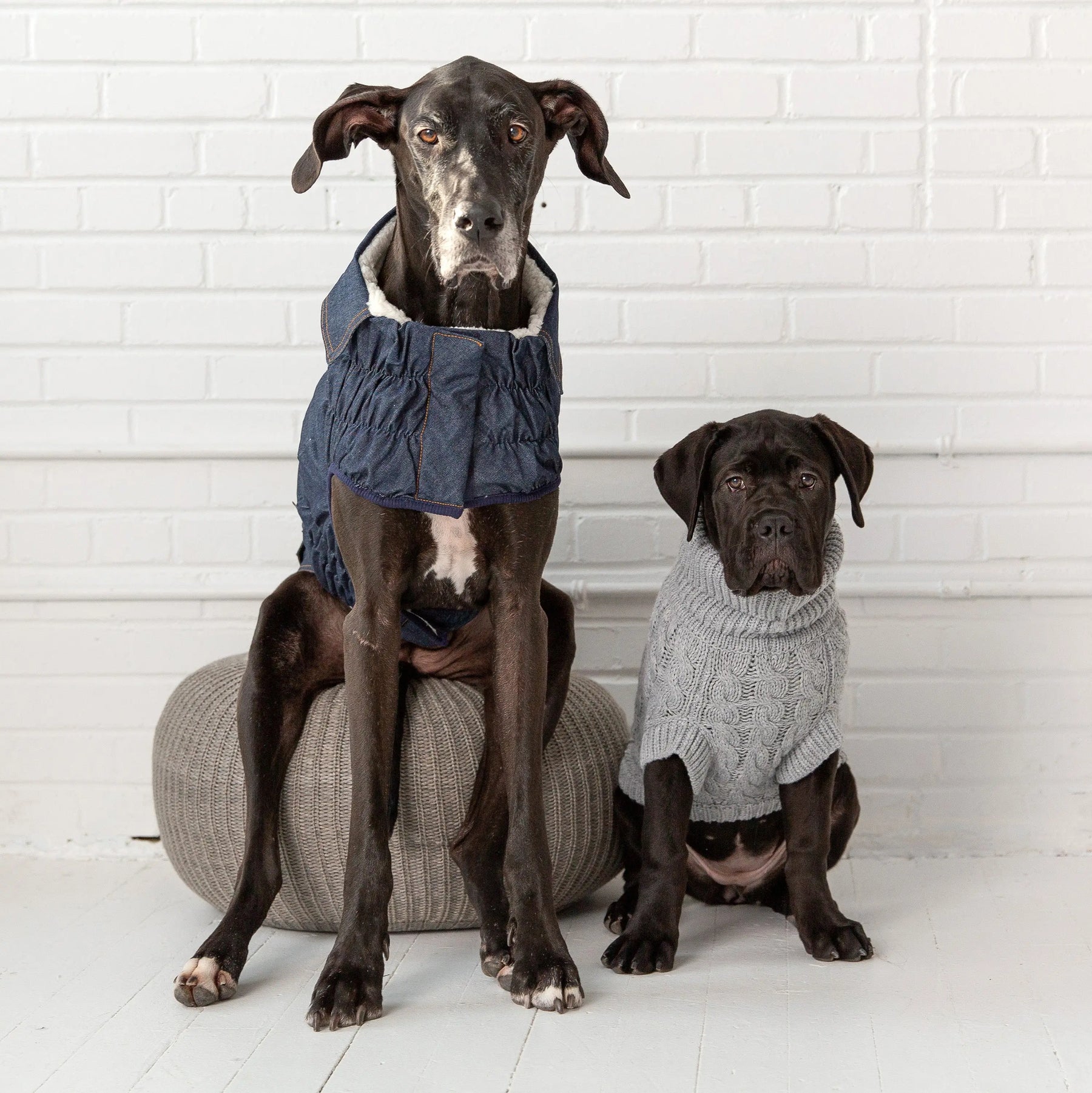 Denim Dog Jacket
The denim dog jacket for city sidewalks or country trails
The GF PET® Denim Dog Jacket makes a "take charge" fashion statement without compromising comfort. The snuggly popcorn sherpa lining is soft and warm. Contrast stitching and buttons complete the look. Super adjustable fit with Elasto-fit® technology. Country or city, show who's the boss!
Elasto-fit® technology
Popcorn sherpa lining
Shell: 100% cotton denim
Filling: 100% polyester
Lining: 100% polyester
Simply lay the coat on your dog's back and attach the hook and loop fastener around the neck and chest. Quick and easy, with no more leg lifting!
Machine wash cold. Close hook & loop before washing. Do not bleach. Dry flat. Do not iron. Do not dry clean.
Dog Breed:
Italian greyhound
So cute!!
Cute designs!
Good variety and best fit from all the brands so far. Great colours! However, would love to see another size for dogs that are tall and slim. When the length fits the girth is too wide. More coverage of the belly for female dogs would be great too.
Great fit for our oddly sized baby
These GF pet coats are the ONLY ones that fit our dog, shes small but girthy being a Pug Chihuahua cross her neck & length are small but her chest is big. Other brands just simply dont fit and she refuses to move if we try them! She loves her GF Pets coats and we always get compliments on her attire, especially in this super cool Denim Jacket!
Dog Breed:
Golden Retriever
Quality is Impressive
I Love This Jacket! I'm so excited to use it when it gets chilly. Now our Fur Baby can technically have 2 winter jackets since it has the lining inside!!! Love shopping now that he's 14 months. The quality of your clothes are great. Super easy to put on and off. Love that it doesn't have to go over his head. Plus our dog is long and your clothes fit him lengthwise Great!!!
Dog Breed:
Labrador Beagle Mixed Breed
Dog's Denim Jacket
The jacket is easy to get on and my dog can't get it off by himself. My dog is 14 years old and has gone bald in some spots due to allergies. The baldness leads him to being cold and shivering even indoors. This sheep fur lined jacket keeps him warm. It is comfortable for him to wear 24/7.