Chalet Dog Sweater | Oatmeal Mix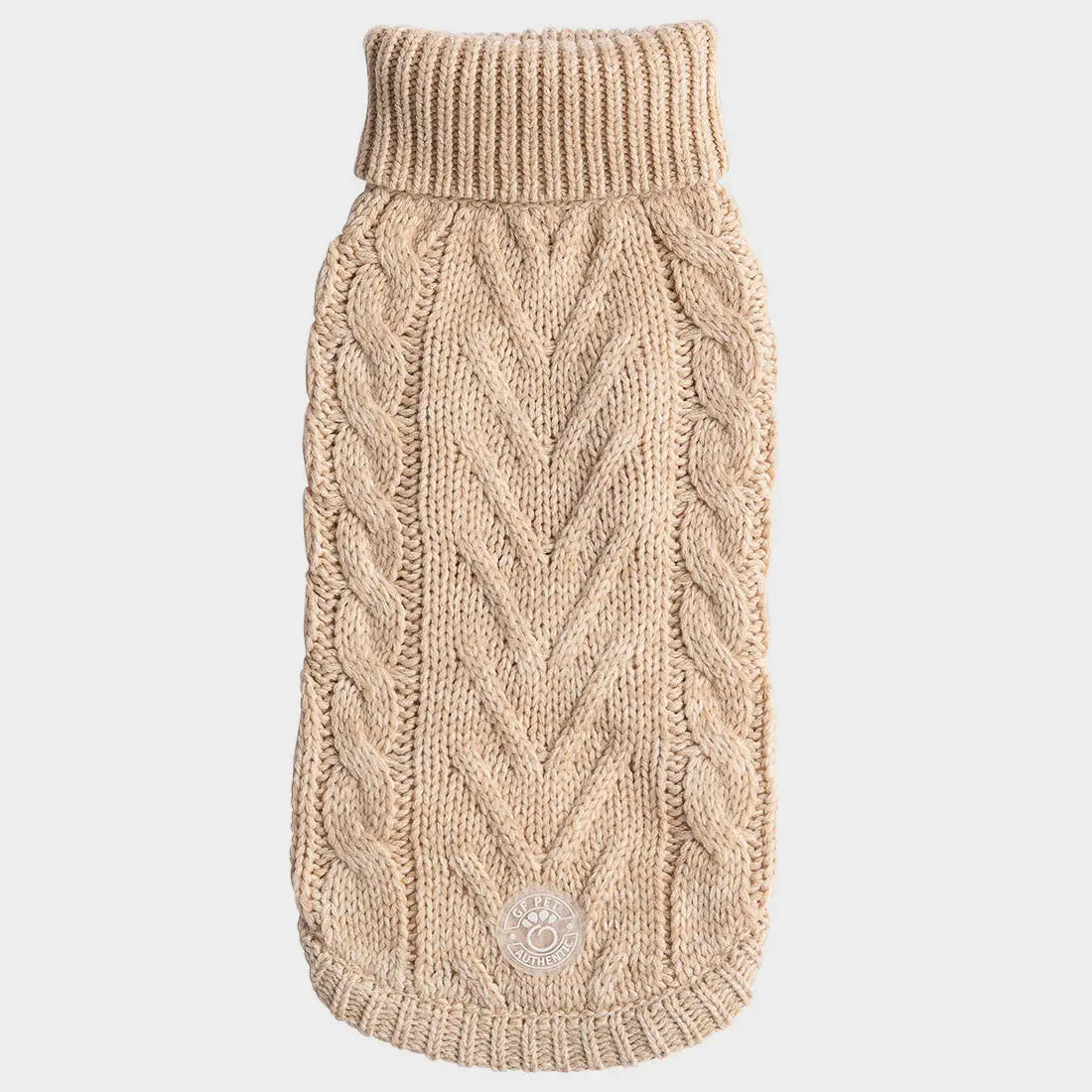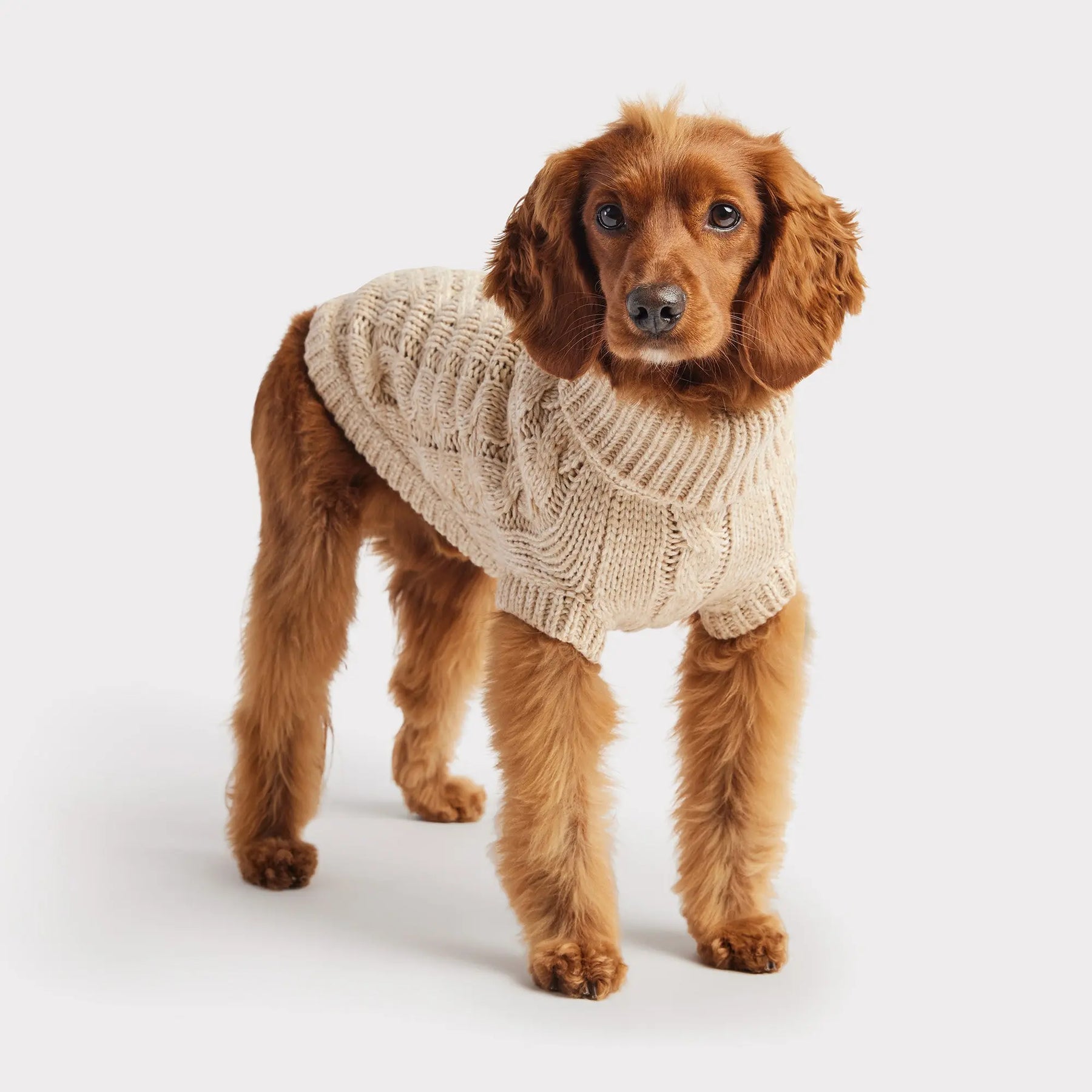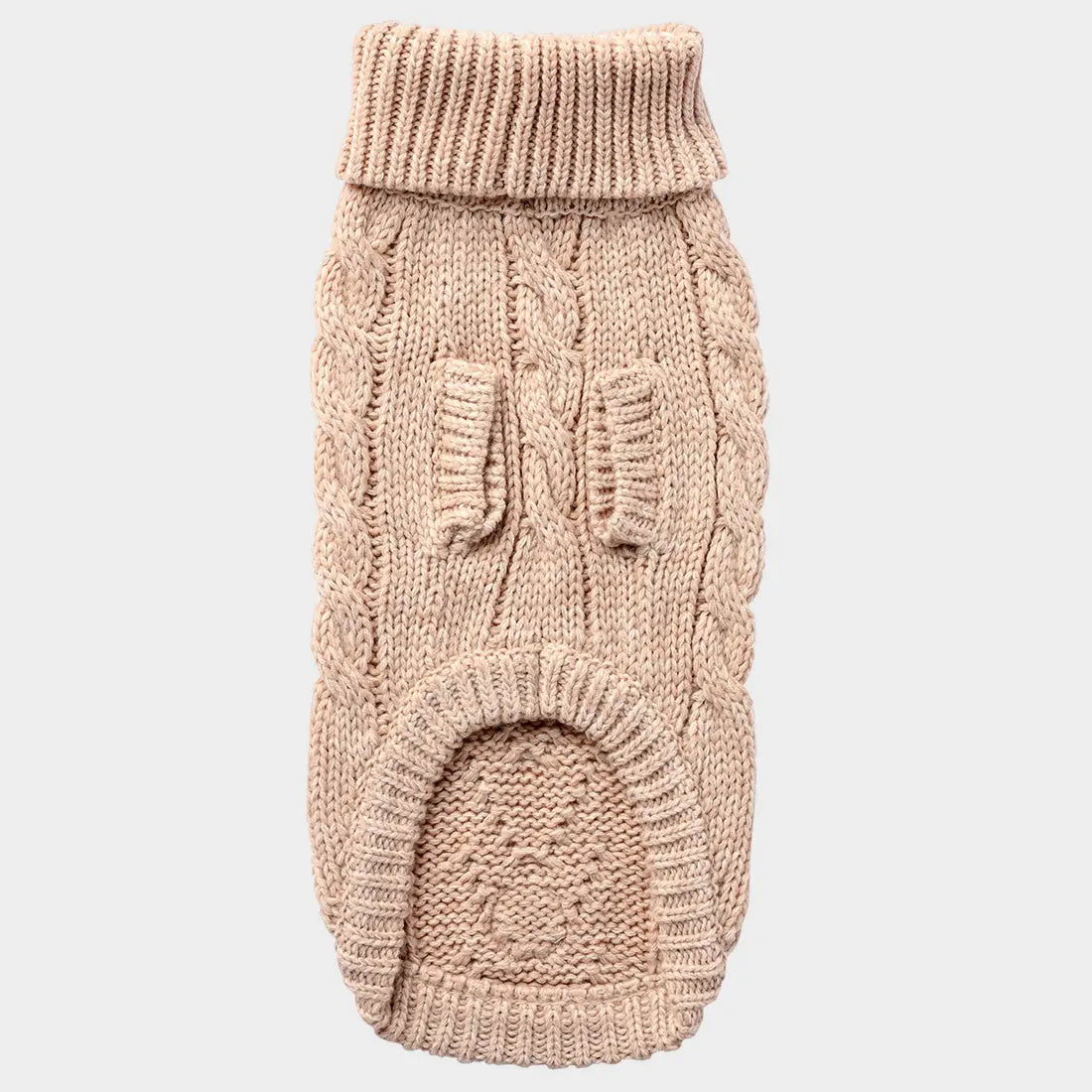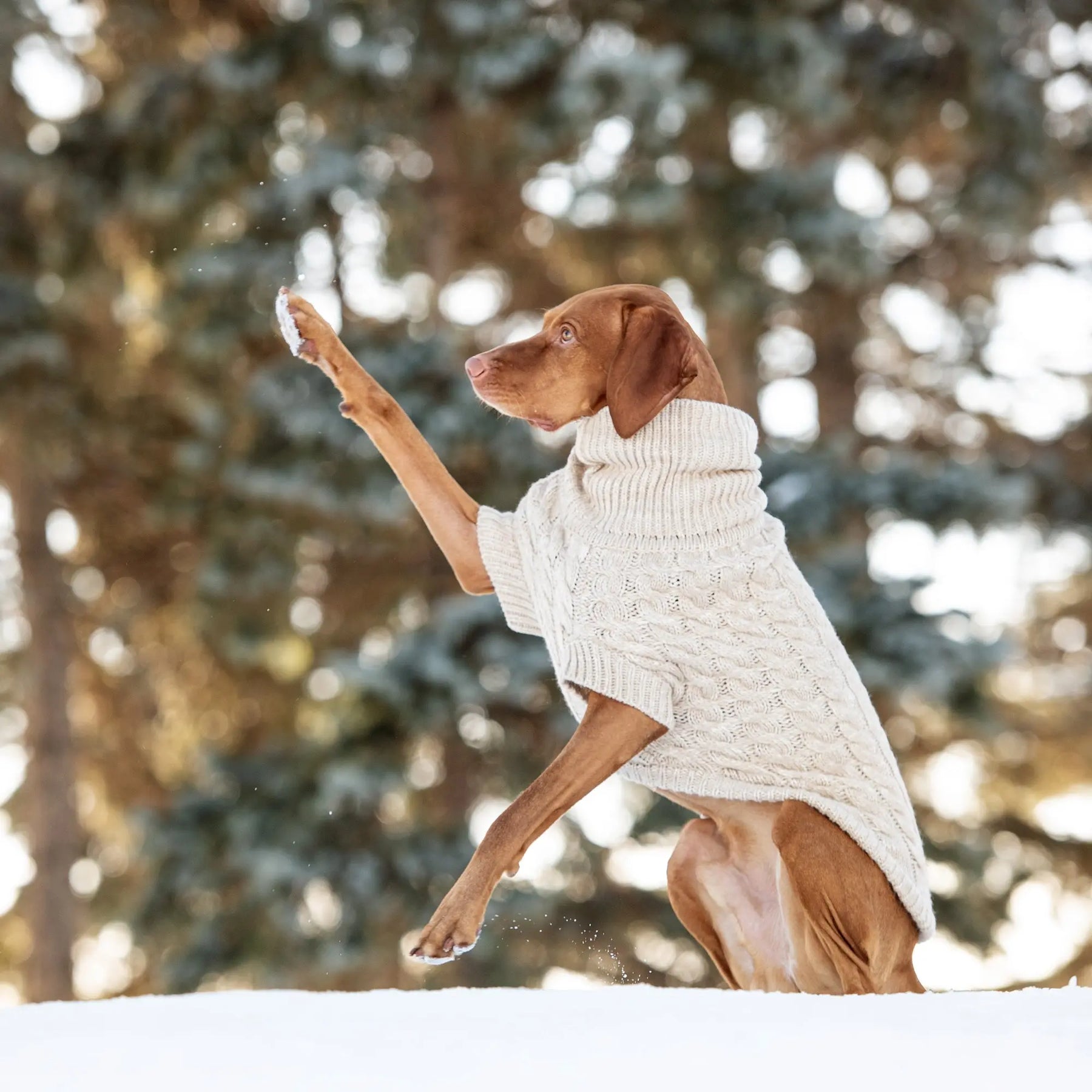 Chalet Dog Sweater | Oatmeal Mix
The chunky and snuggly, classic cable knit dog sweater
The GF PET® Chalet Sweater is chunky and snuggly soft. The high turtleneck, ribbed arm holes and sculpted body shape make for a super comfy fit for both boy and girl doggies. A timeless and luxurious cable knit classic!
Quality oversize knit
Secure ribbed arm holes
Turtleneck
Superior fit
100% Acrylic
Simply pull the sweater over on your dog's head, insert front legs and pull to cover the back. With this great stretch, there is no fuss!
Machine wash cold with like colors. Hang to dry. Do not iron. Do not bleach. Do not dry clean.
Love these sweaters
My only recommendation would be that it would be nice to have a hole to be able to have the harness under the sweater.
Well made sweater
My third item ordered. I ordered a raincoat and winter coat in the past. Just wish they would ship in a box. Squeezing it into a plastic shipping bad was disappointing since it was a gift. Two out of three times this is how it was shipped.
Dog Breed:
Chihuahua mix Bichon
Perfect outfit
The only sweater that fits our little girl Daysie and we have been looking for over 1 yrs for clothes that fits our little girl and now with around minus 30 Celsius she now finally able to keep warm and the sweater covers her whole body right down to her tail
Amazing Quality!
I was shocked by the quality of this knit sweater... it's nicer than most I own for myself!
My newly rescued 14.6 pound Boston terrier mix is definitely in-between sizes - she's too big for size small, and the medium is slightly big on her, but it's still perfectly wearable and keeps her nice and warm! Very happy with this purchase.
Dog Breed:
Cat (idk what breed I found her in a ditch by the highway)
Cozy kitty
My cat is relatively amenable to having this put on. It doesn't seem to limit her ability to jump and move around. Aside from being a pullover, it's easy to put on and super easy to take off. While it doesn't provide full coverage, it does keep her warmer when it's cold.