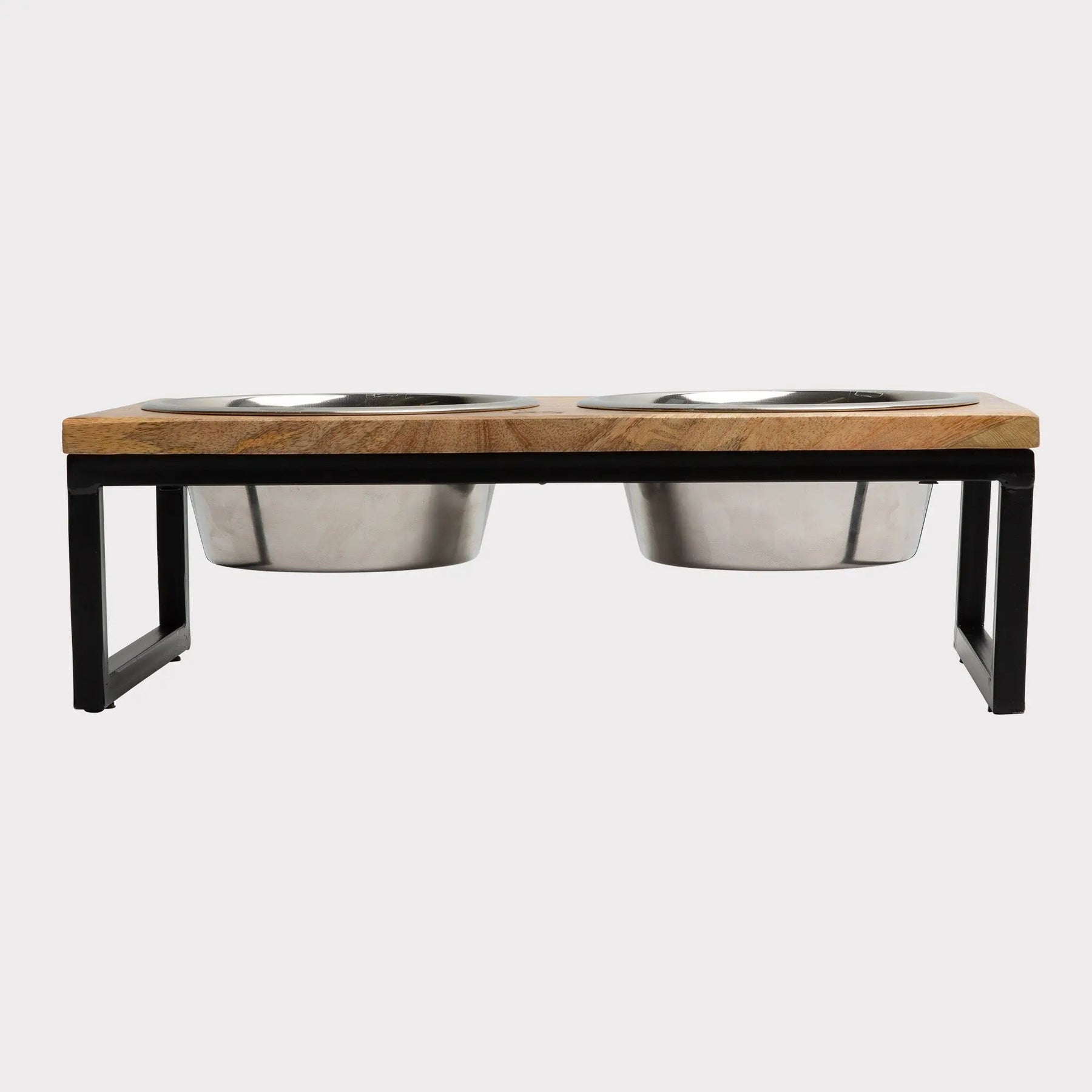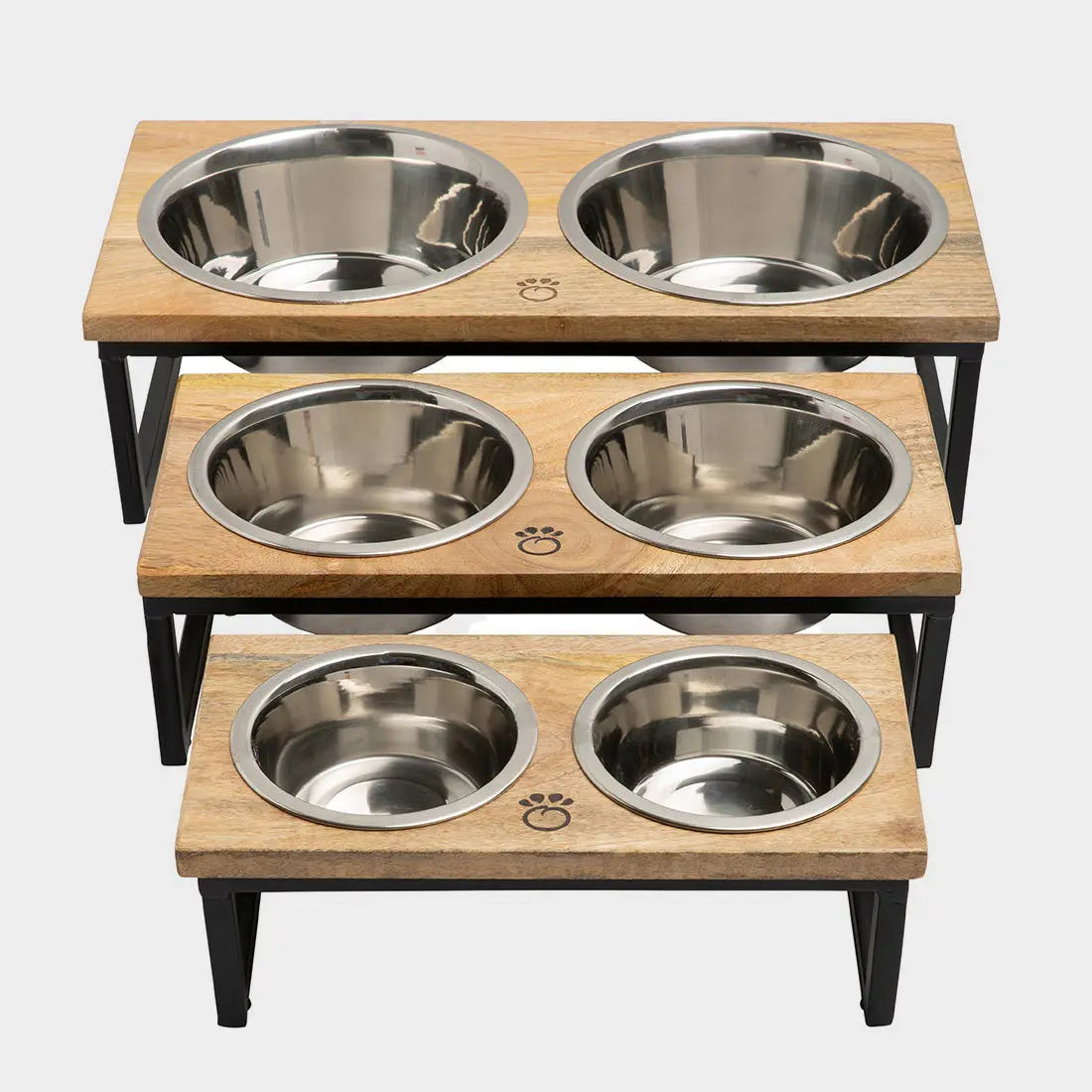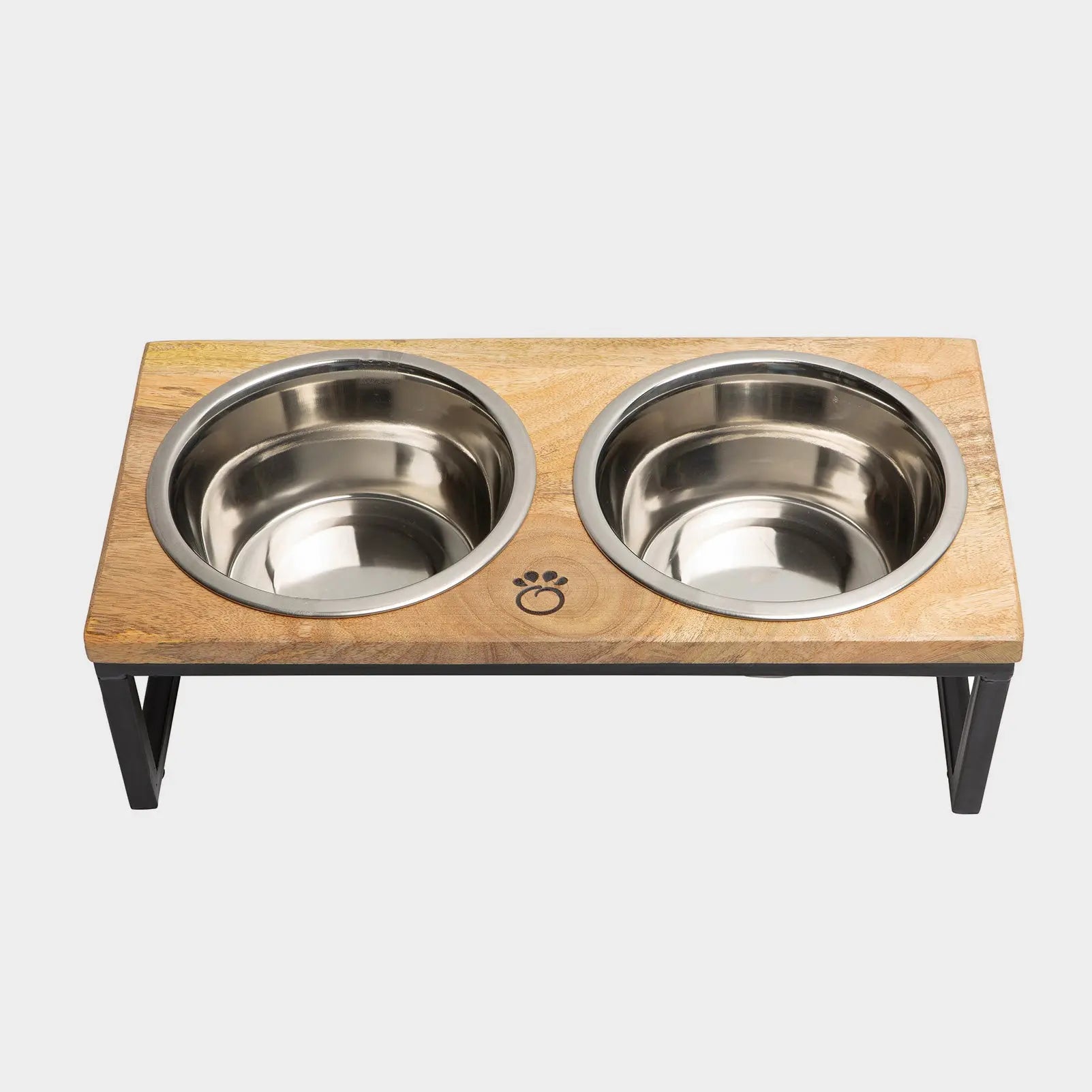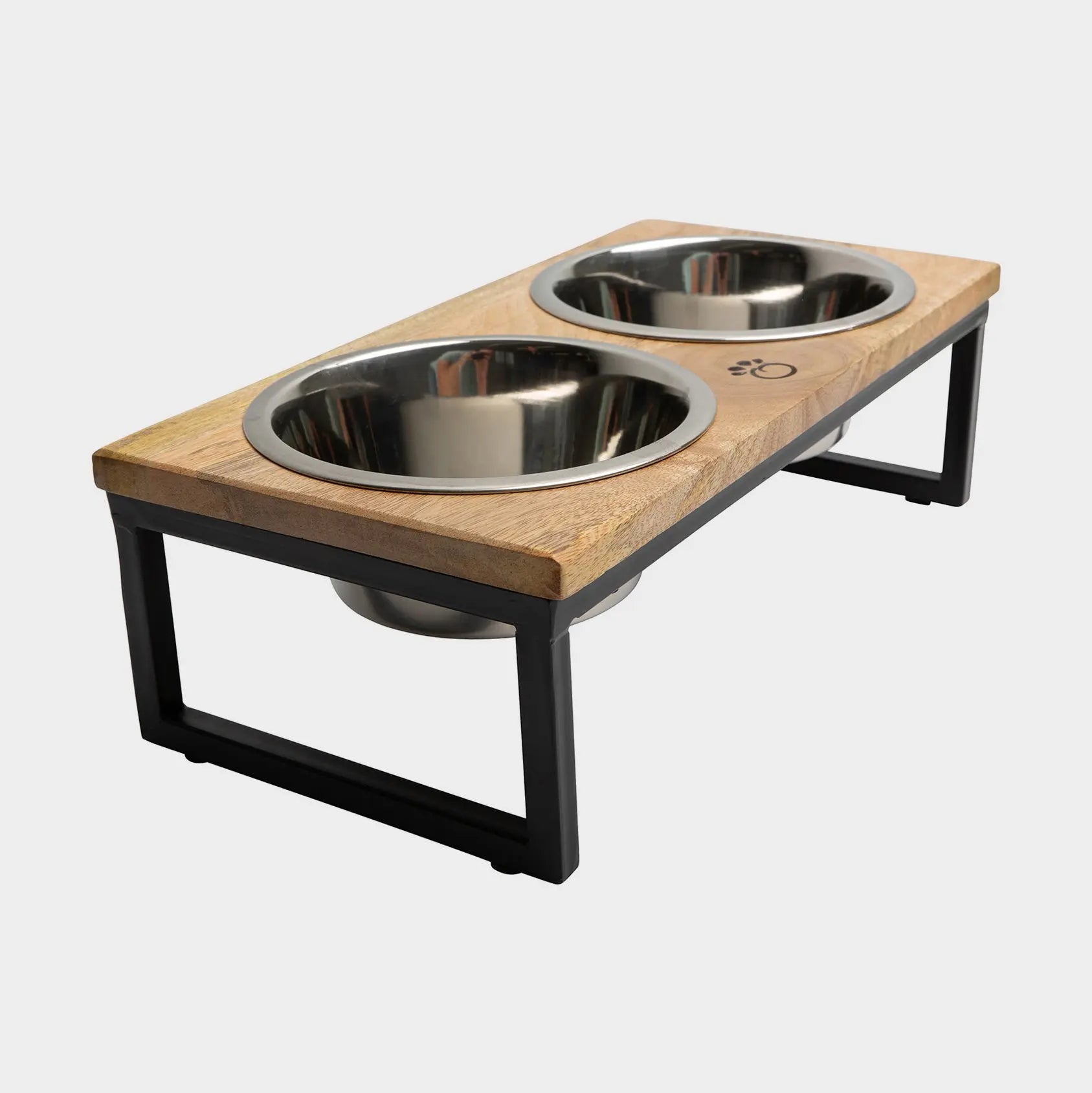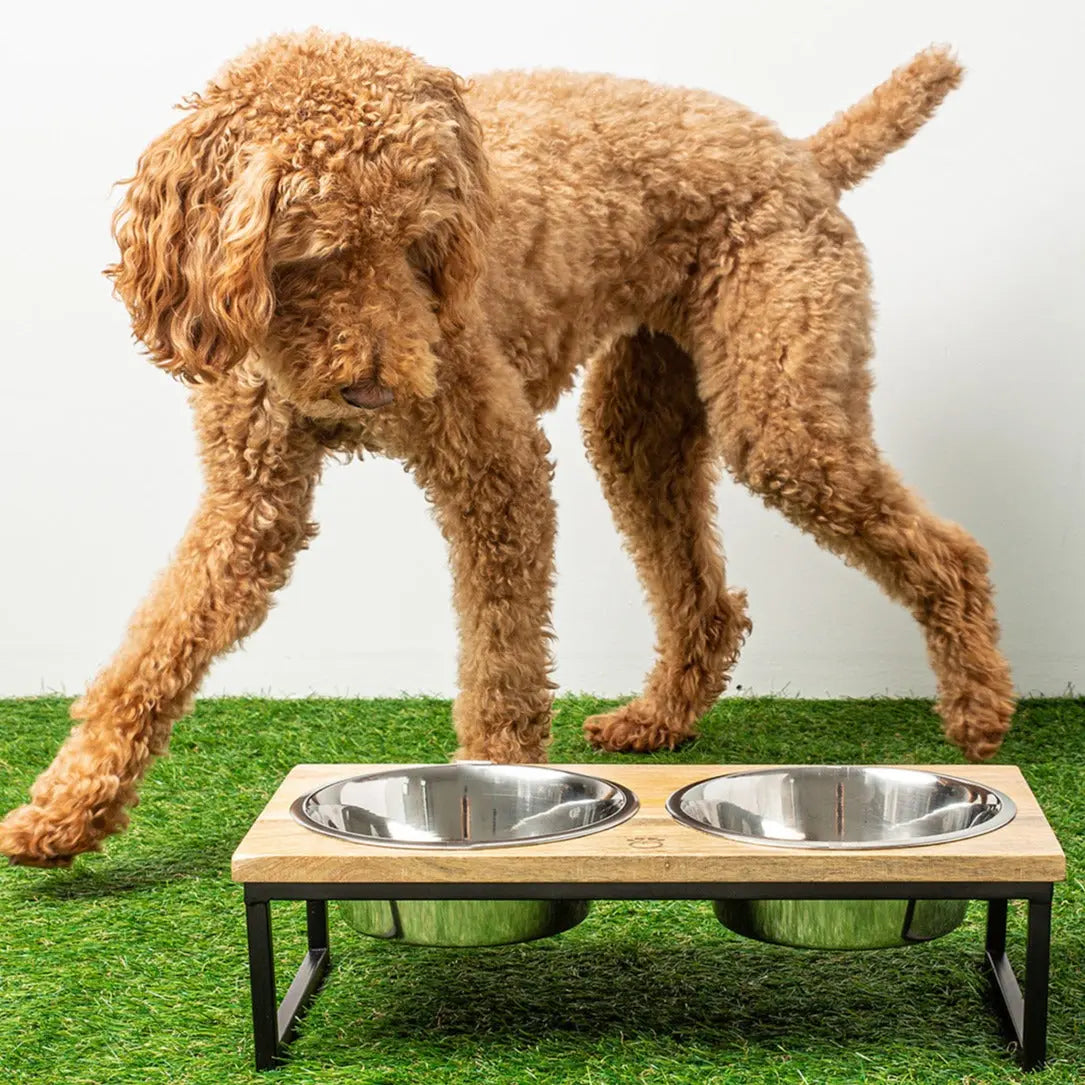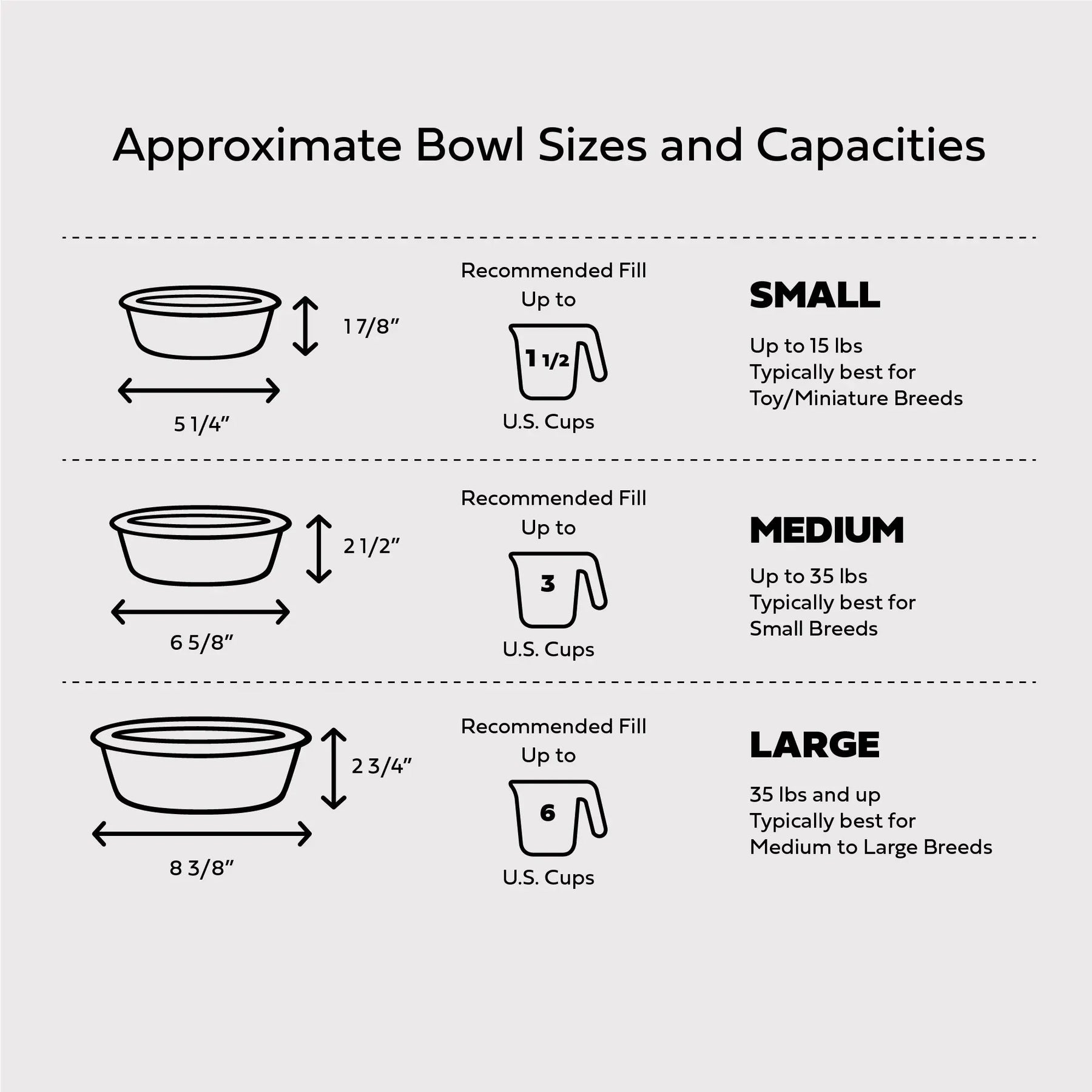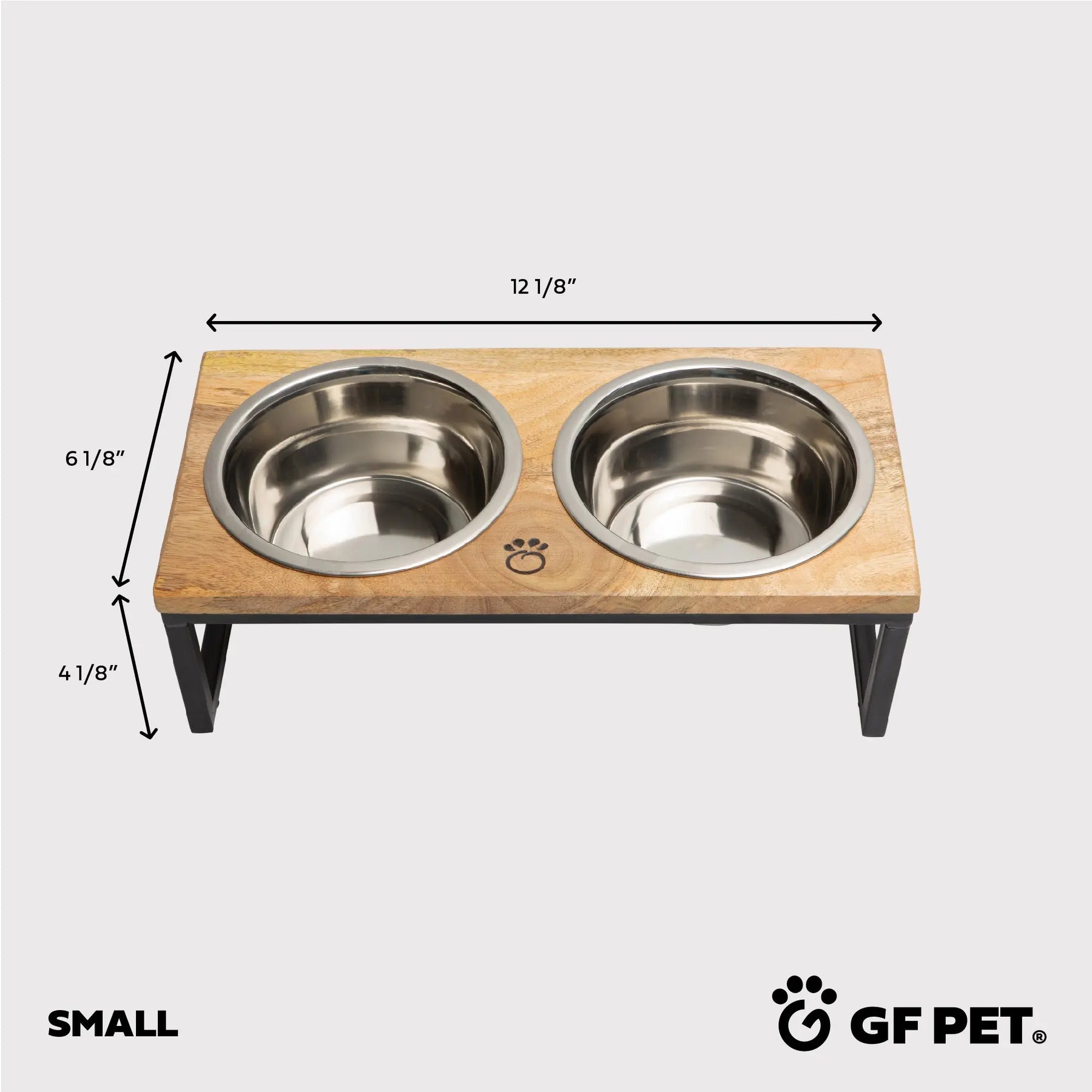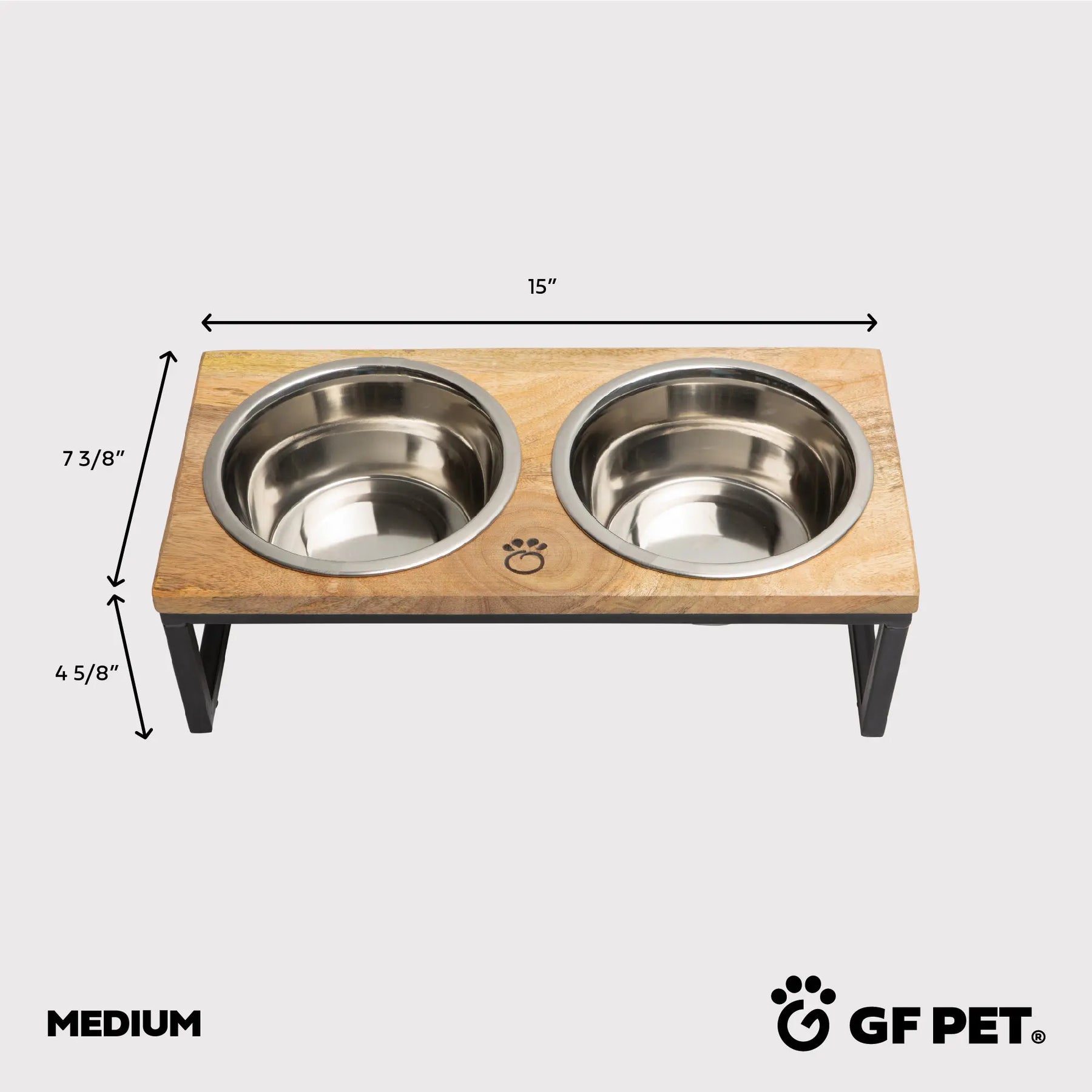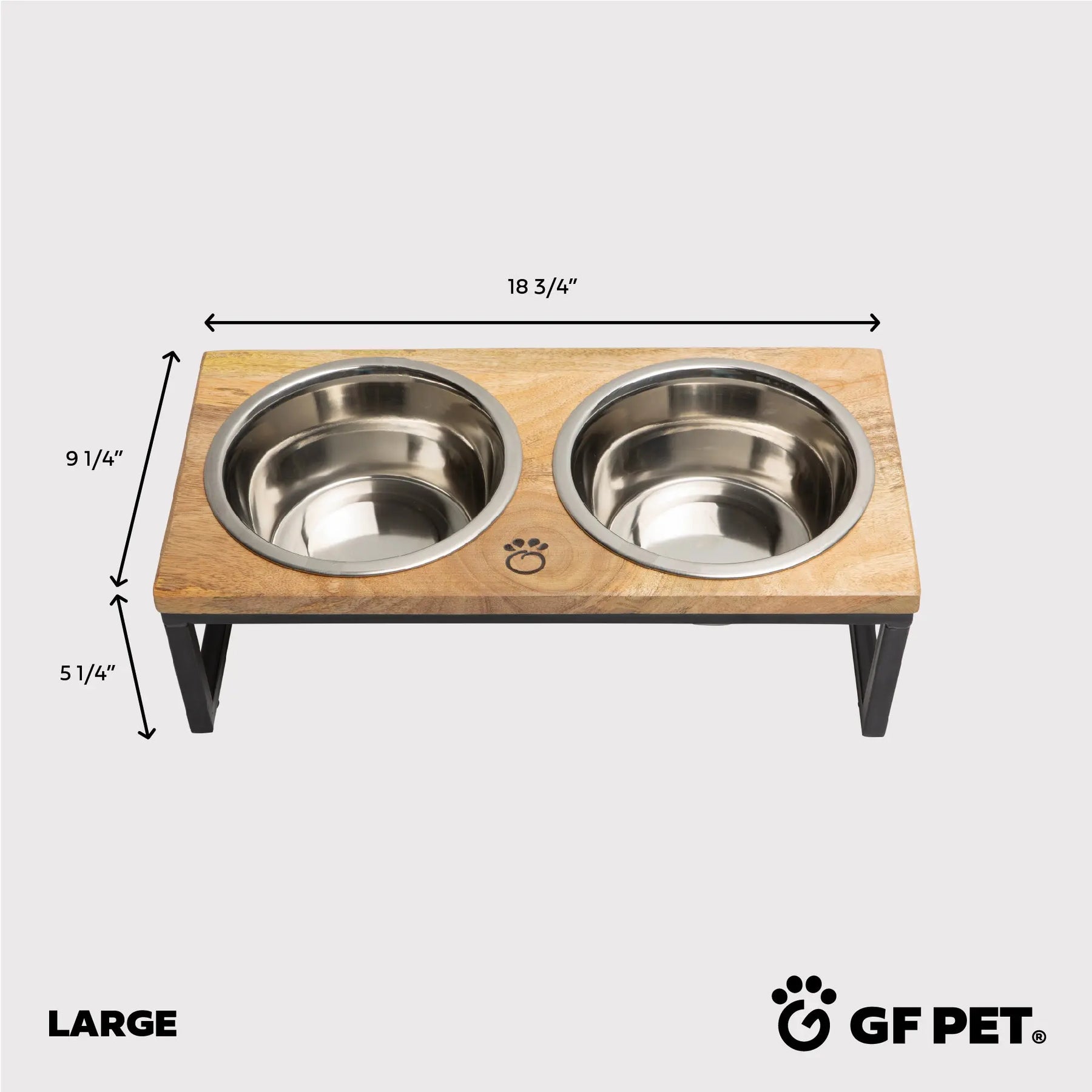 Wood & Metal Pet Feeder
The handcrafted, sustainable wood & metal dog feeder
Each GF PET® Mango Wood & Metal Feeder is hand crafted from natural, sustainable, or reclaimed mango wood pieces, making it exotically unique in design. Master artisans blend together diverse patterns and color variations inherent in mango wood, then finish each piece by hand to ensure that no two pieces are alike.
This feeder is elevated for your pet's comfort and the beautiful stainless-steel insert bowls are removable and dishwasher safe.
NOTE: Due to the nature of this product, the Wood & Metal Feeder is final sale. Please read dimensions carefully to ensure it's suitable for the size of your pet(s).
Made of exotic and durable mango wood with elevated metal base
Includes 2 dishwasher-safe stainless steel inner bowls
With authentic GF PET® burned logo paw 
Handmade in India
For dogs or cats, available in S, M, L
The Wood & Metal Feeder is also available in L-Tall
Fill with food or water and enjoy!
Stainless steel insert bowls are dishwasher safe.
Wipe clean and dry mango wood and metal legs.
Great service
Absolutely love everything I ordered. Shipping was very fast too which was nice!
Very nice!
The bowls look great. Very satisfied.
These work great for dogs that like to spill their bowls. Our Frenchies still would spill them, so I zip tied the legs to the sides of their crate and installed thumb screws through the bowls and wood with T-Nuts on the underside. They'll never spill a bowl again!
Great stand
Functions as you'd expect. My dog is wary of his toys getting too close to the bowls (hates the noise the bowls make when moved or knocked) and this makes everything tidy and less *scary* ;). The stickers were hard to remove from inside the bowls and the wood on mine is very yellow looking. Nothing some sand and stain can't fix :)