Retro Dog Sweater | Lavender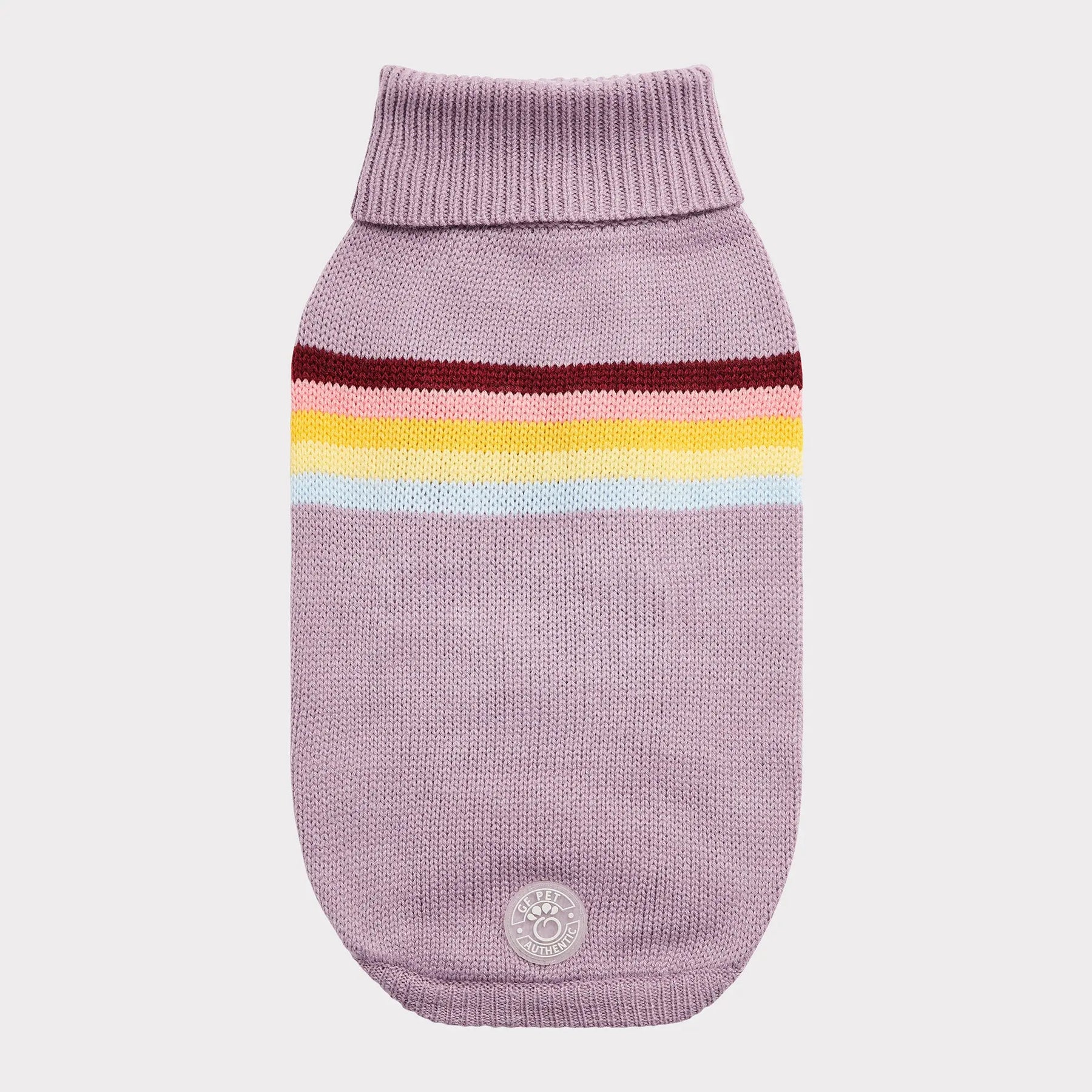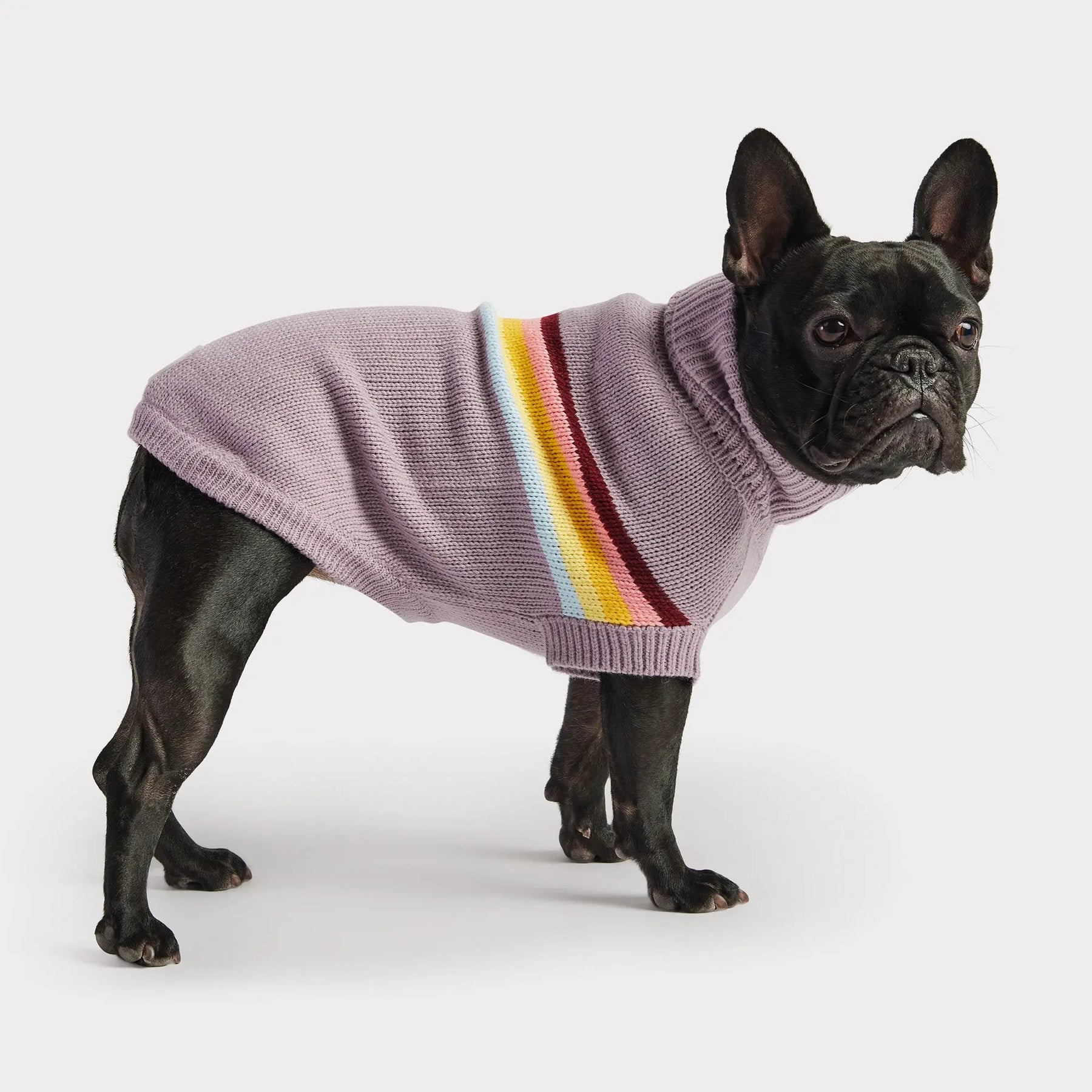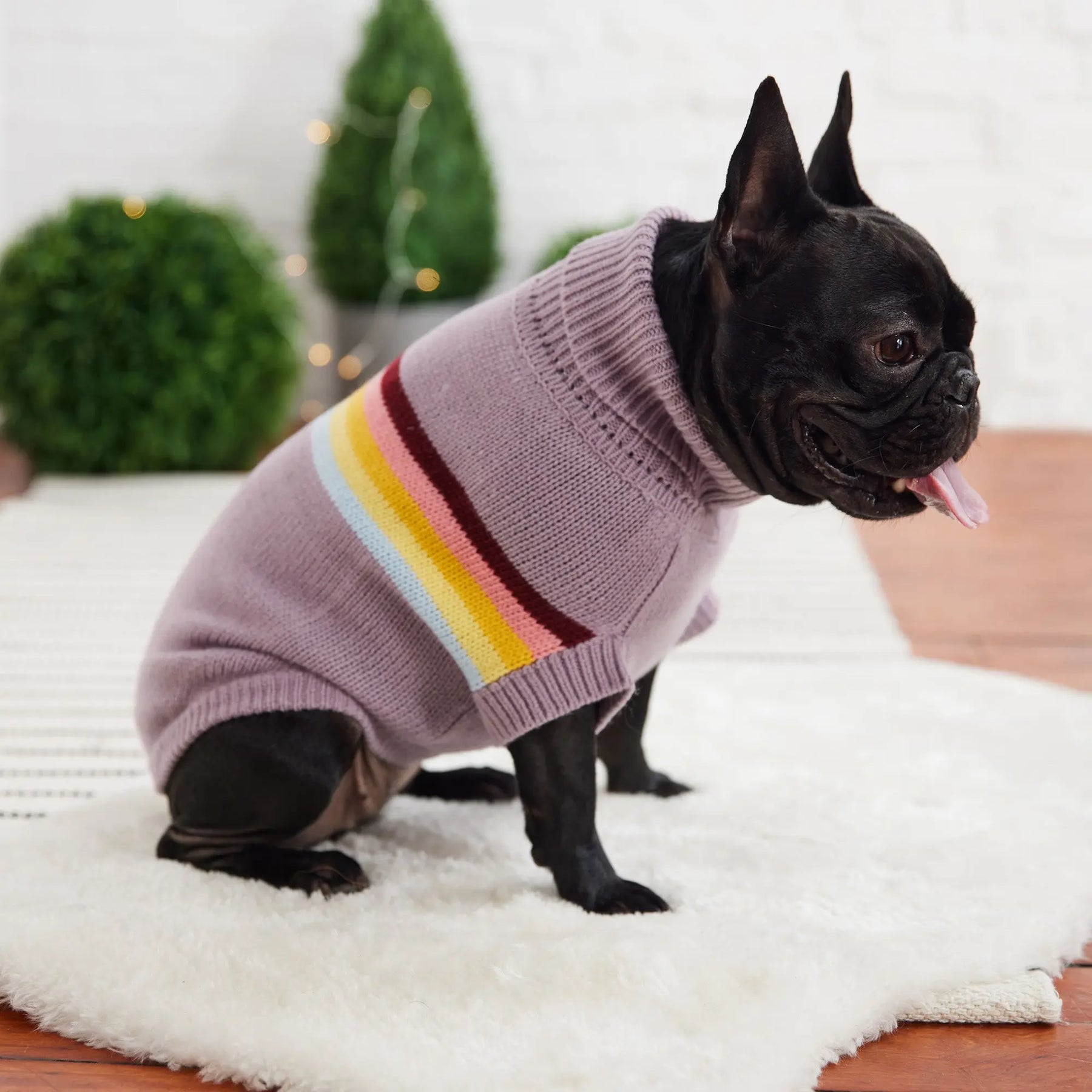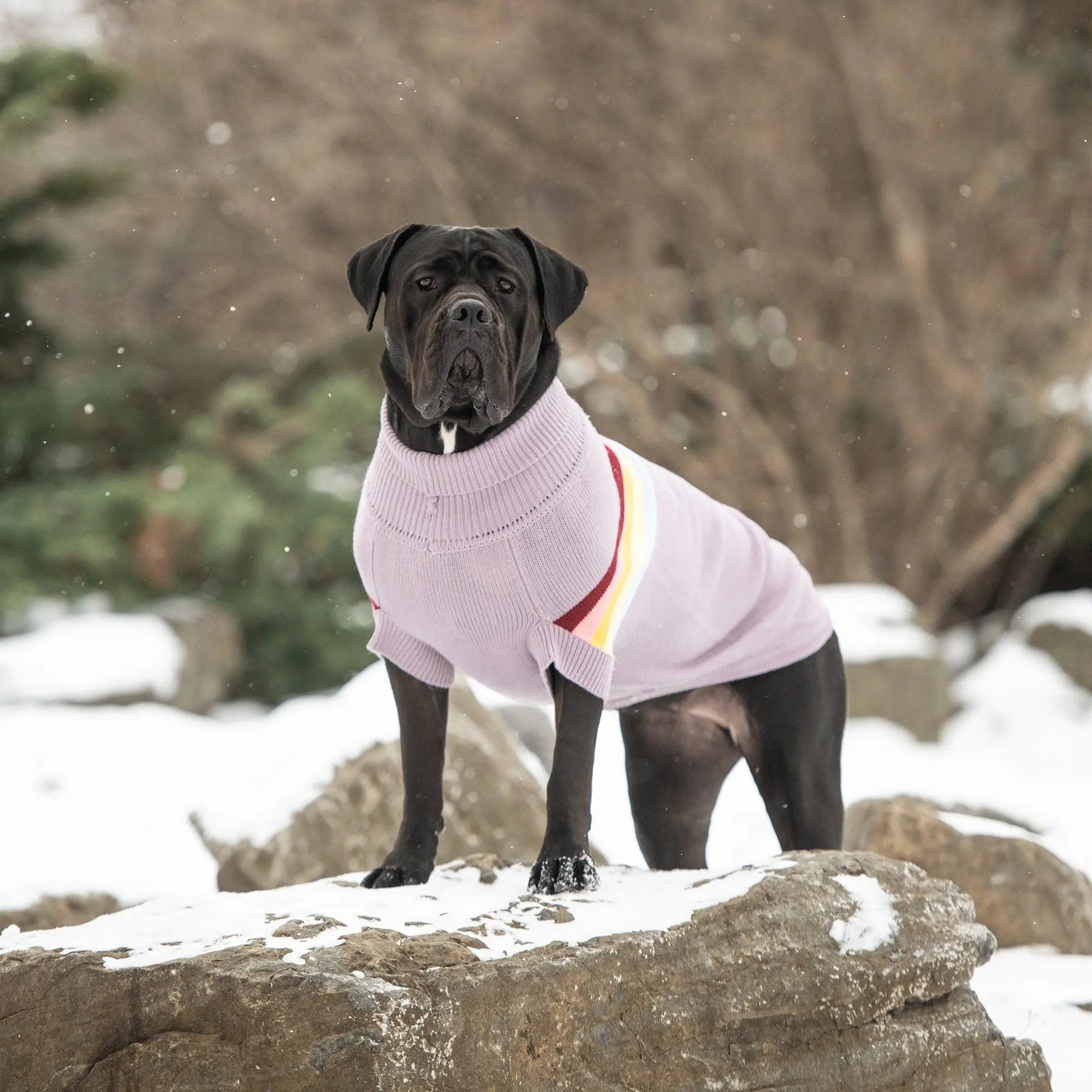 Retro Dog Sweater | Lavender
The comfortable retro turtleneck dog sweater
The GF Pet® turtleneck retro dog sweater is a must-have for trendsetting dogs, with its bold and cool retro styling and comfortable, sculpted unisex fit! Irresistible!
Retro color line design
Quality multi-knit
Secure ribbed arm holes
Turtleneck
Superior, sculpted unisex fit
Authentic GF Pet® logo patch
100% acrylic
Simply pull the sweater over on your dog's head, insert front legs and pull to cover the back. With this great stretch, there is no fuss!
Machine wash cold with like colors. Hang to dry. Do not iron. Do not bleach. Do not dry clean.
Dog Breed:
Rescue dog with a whole of different DNA
This is my favorite canine fashion brand!
I LOVE GF Pet because everything you make looks so cool and its literally one of the only brands of dog clothing that actually fits my "special needs shaped" rescue dog. She a bit on the longer side but more stout than a dachshund with a thicker girth- I am obsessed with your brand. We have several sweaters, a puffer, and a rain coat!
Hi Elizabeth,
Thank you so much for your review! We are thrilled and proud to be your favorite dog clothing brand! :) We do our best to make clothing that fits each & every dog's unique shape - so we're very happy that our styles fit your pup (it sounds like she has a full GF Pet wardrobe <3!).
As we like to say, #everydogisperfect!
Thanks, again,
The GF Pet Team
Dog Breed:
Siberian Forest Cat
Easy to wear and fashionable
I got this sweater for my adventure cat and she seems to be ok with this one. I tried other sweaters and it wasn't very easy for her to wear but this one was easy to wear and off! Only down side is there's no hole for harness as I wanted to wear it over the harness. That's why I'm giving 4 stars instead of 5.