Reversible Dog Raincoat | Yellow Leaves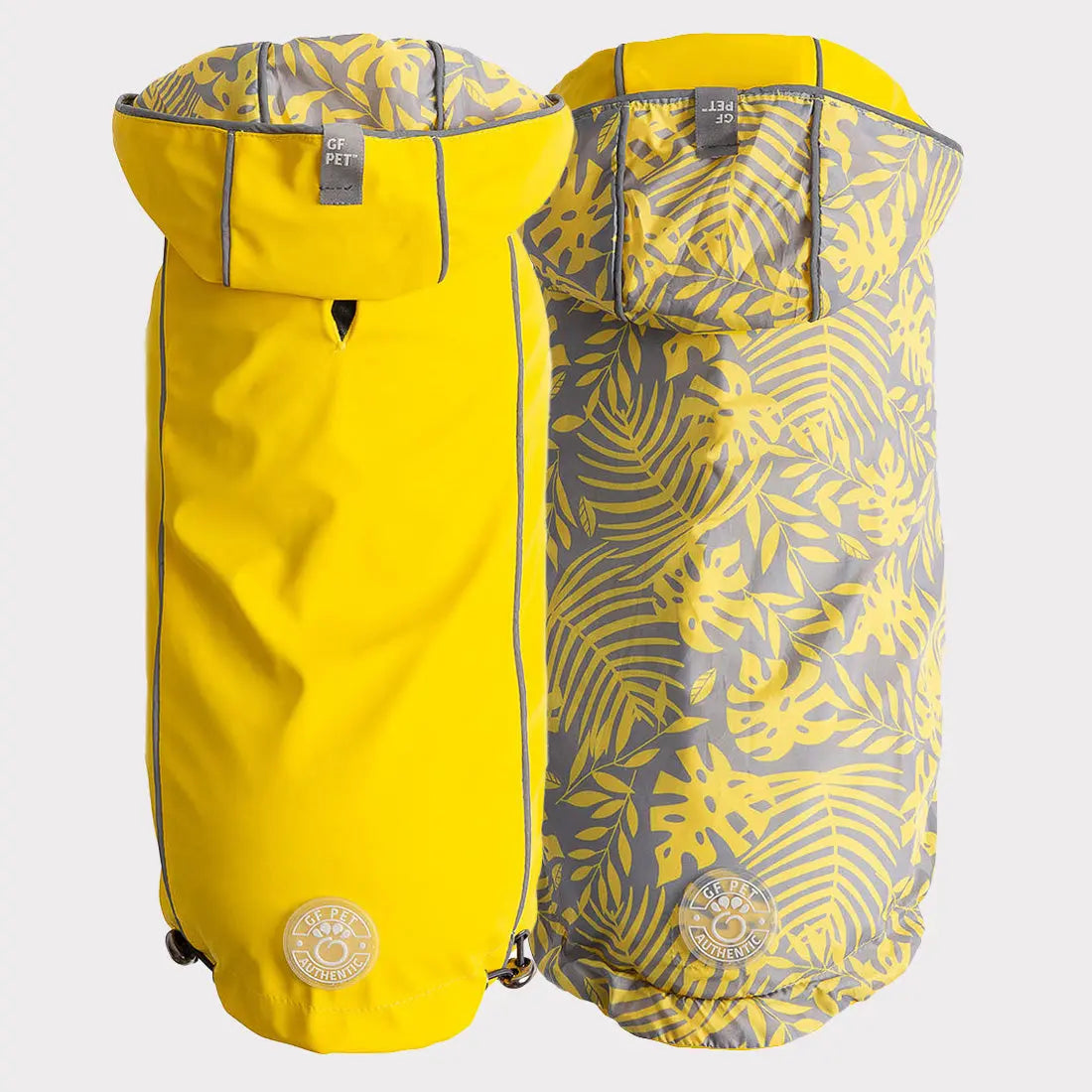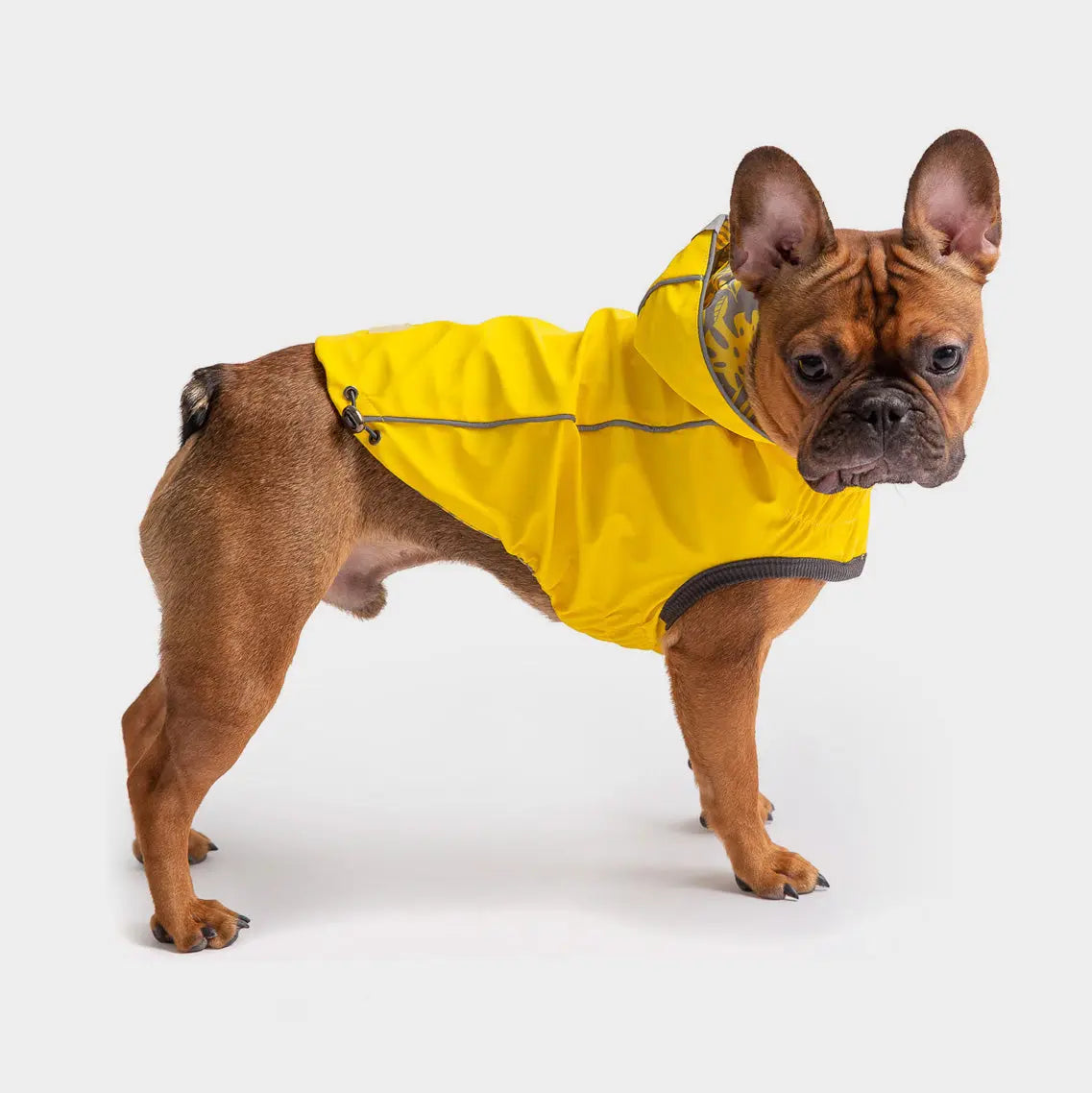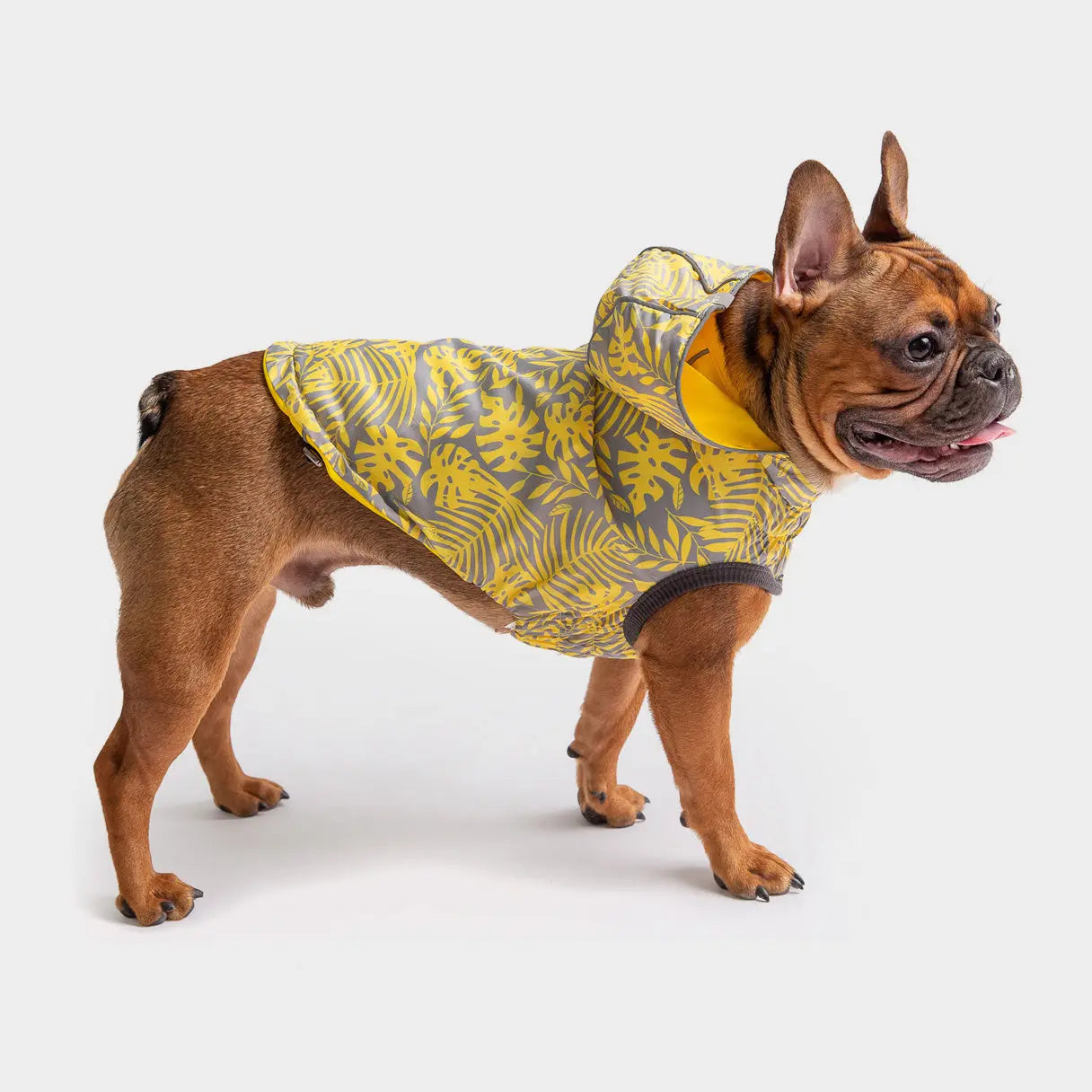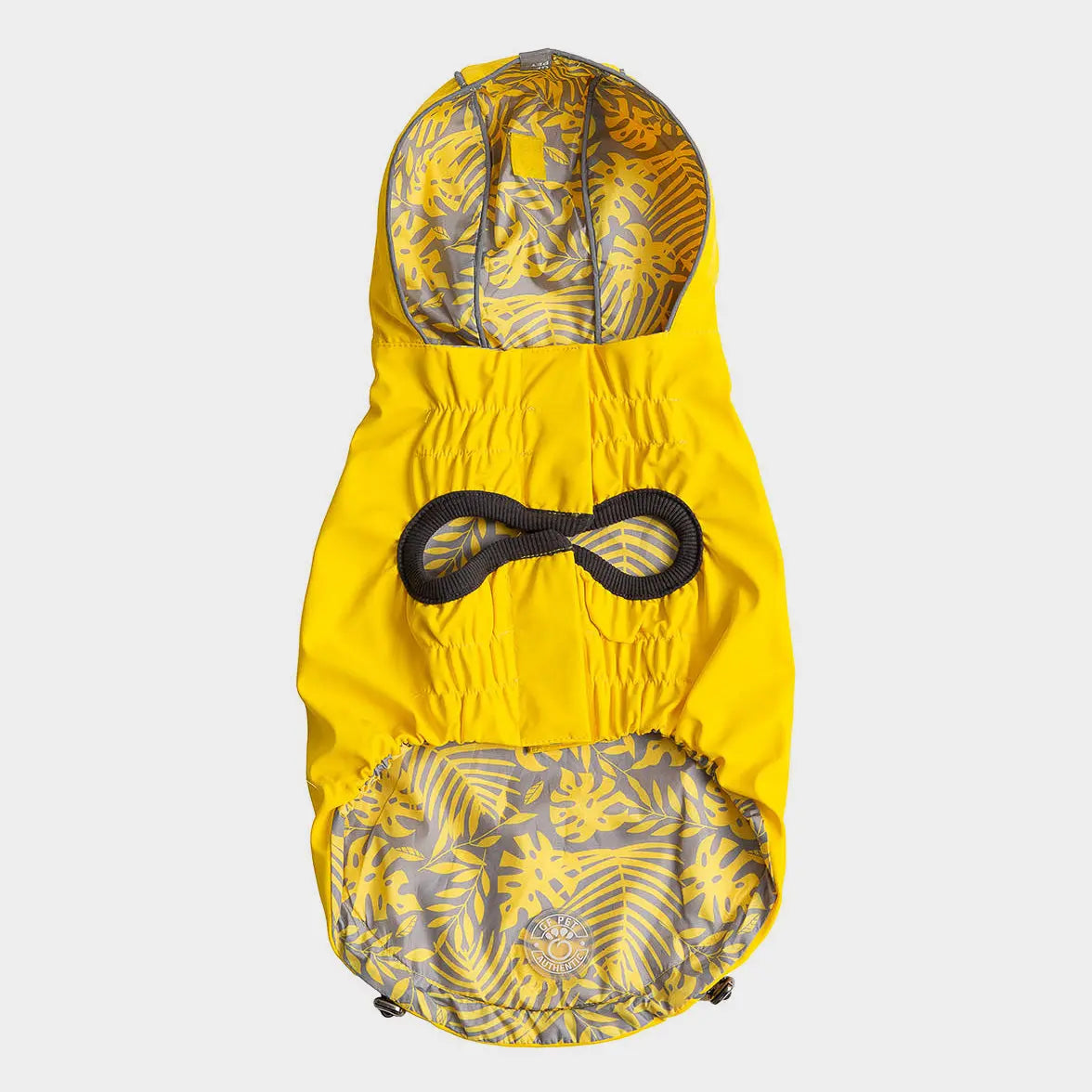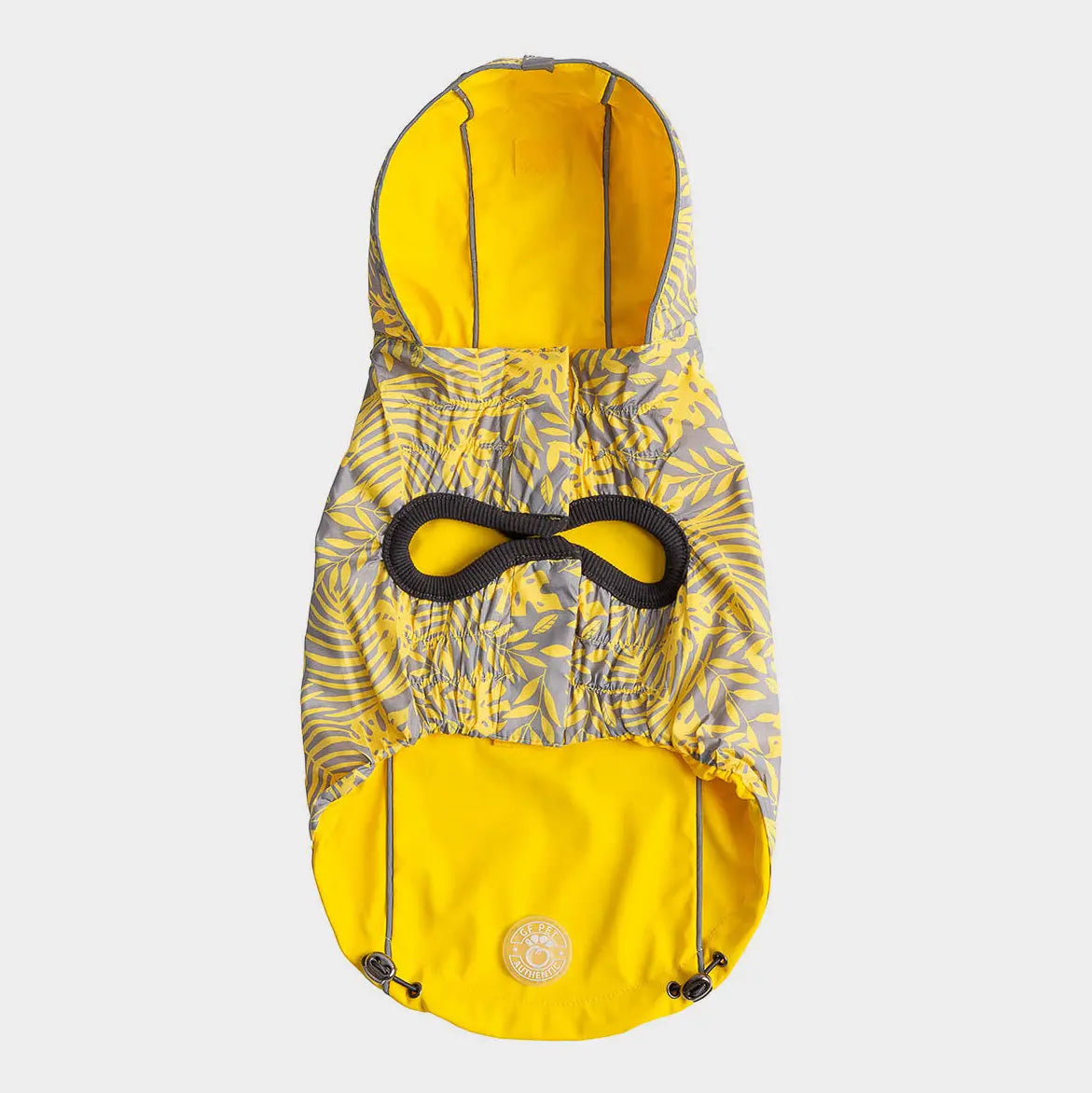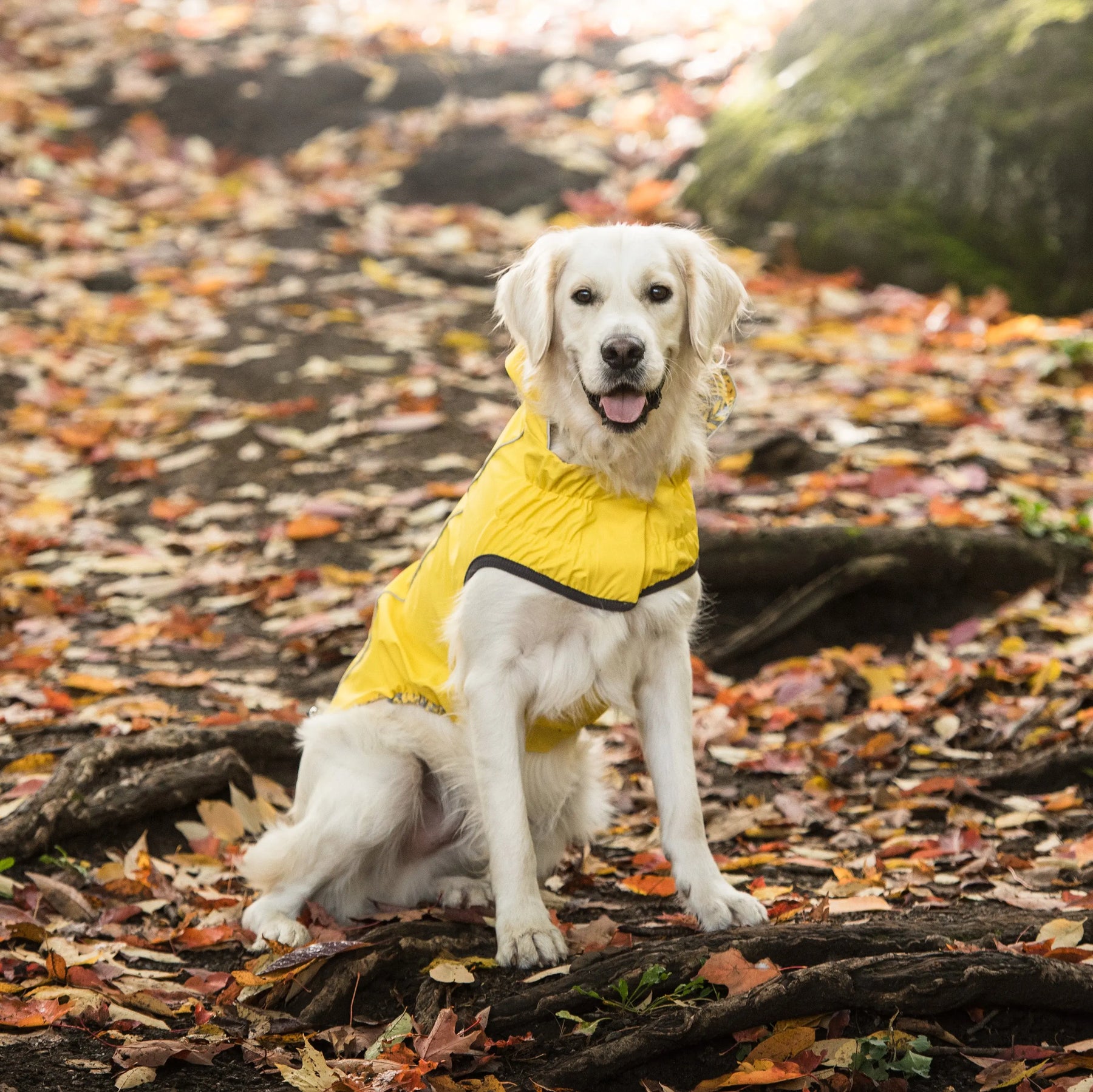 Reversible Dog Raincoat | Yellow Leaves
The stylish & functional waterproof adjustable dog raincoat with hood your pet needs!

The GF Pet® reversible raincoat is a unisex wardrobe staple and has everything! It features Elasto-fit® Technology for a great fit; it is waterproof, reflective and reversible. Buttery soft, waterproof PU on one side and luxurious, water-resistant polyester printed design on the other. Tackable hood can be worn up or down. Fashion and function combined!   

Elasto-fit® Technology design for a great fit.
Strong resistant velcro for quick and easy fitting - No more leg lifting!
Back bungee cord adjustment
Buttery soft fabric for extra comfort feel.
Reversible - 2 coats in 1!
Waterproof
Belly coverage
Reflective for major visibility
Tackable and adjustable rain hood
Shell: 100% polyurethane
Lining: 100% polyester
Simply lay the coat on your dog's back and attach the hook and loop fastener around the neck and chest. Quick and easy, with no more leg lifting!
Hand wash or machine wash cold on delicate. Close hook & loop before washing. Do not bleach. Dry flat. Do not iron. Do not dry clean.
Dog Breed:
Our last dog hated her raincoat having to deal with arms and odd fit. This one is delightful. Not stiff. Doesn't make a lot of noise when he walks. Bentley was squeamish, at first, but now is appreciative.
Soft, flexible, well fitting raincoat.
The material is so soft and pliable. It's not stiff and annoying to Mr. Bentley! I found it difficult to choose between the yellow or green. The yellow/grey is beautiful. And…it is easy on and easy off. The medium fit our 17 pound Boston Terrier perfectly.
Raincoat works well
Kept Teddy dry, fit well under his harness
Dog Breed:
Border Terrier Chihuahua mix and probably other things. She's a rescue mutt. One of a kind.
Fabulous Fit!!
Olive has never had such a good fitting raincoat! The hood has a little Velcro patch to keep it in place so that doesn't annoy her. And it looks beautiful! She is longish and a little thin so I the way it fits around her body— the elastic around the chest and belly is great. Really lovely design. :)
Dog Breed:
Weimaraner (3 year old female)
It must be comfortable.
Generally our girl will roll on her back and rub on the ground when she has a coat on. Not this time. The material used is soft and smooth so it doesn't catch her short fur. It fits snugly and doesn't get caught in the underbrush.
Dog Breed:
American bully mix
Great fit on American bully
Pup loves it. And it fits her wide chest. Also crazy cute. I think it'll make her walks so much better in the rain.