Reversible Dog Raincoat | Neon Yellow and Tie-Dye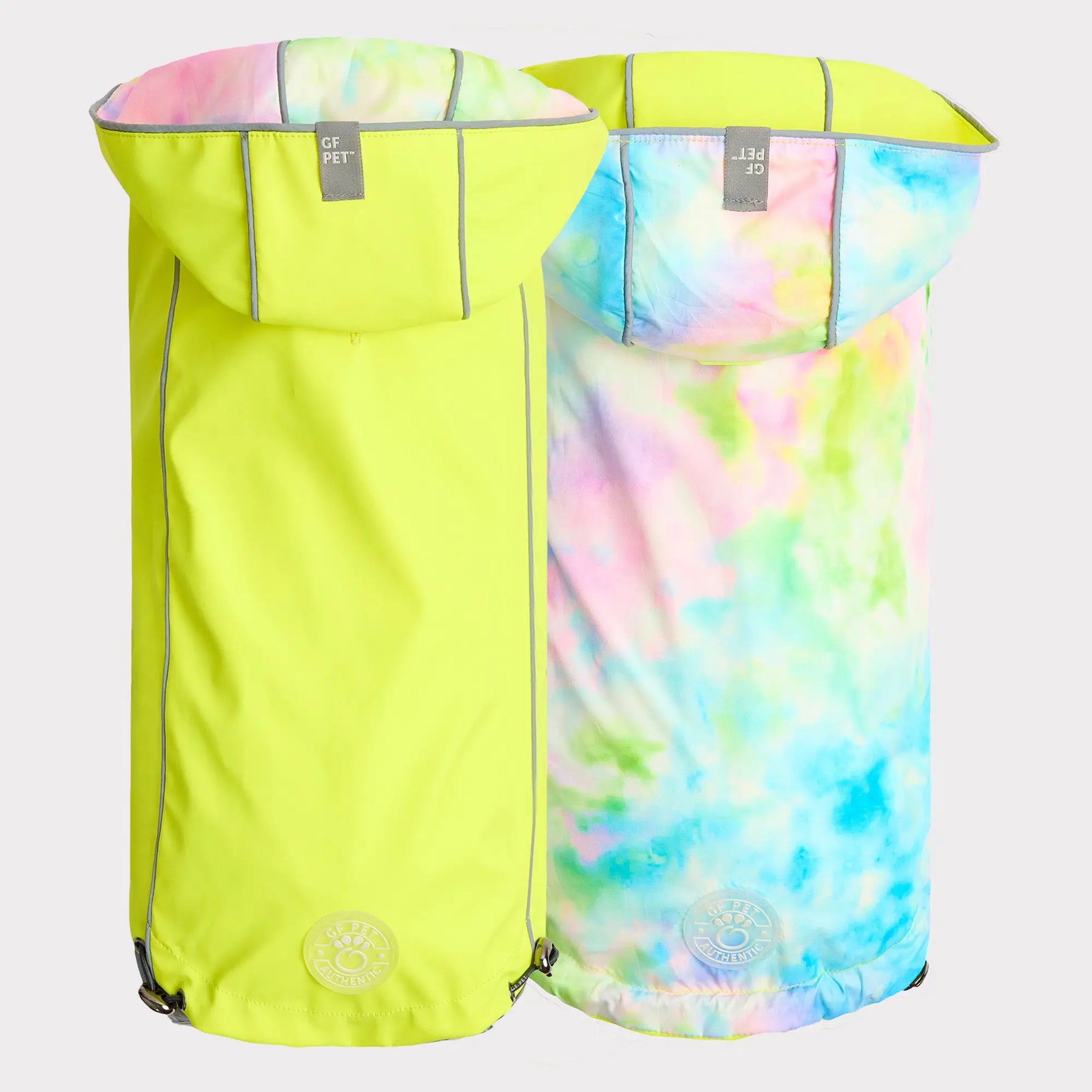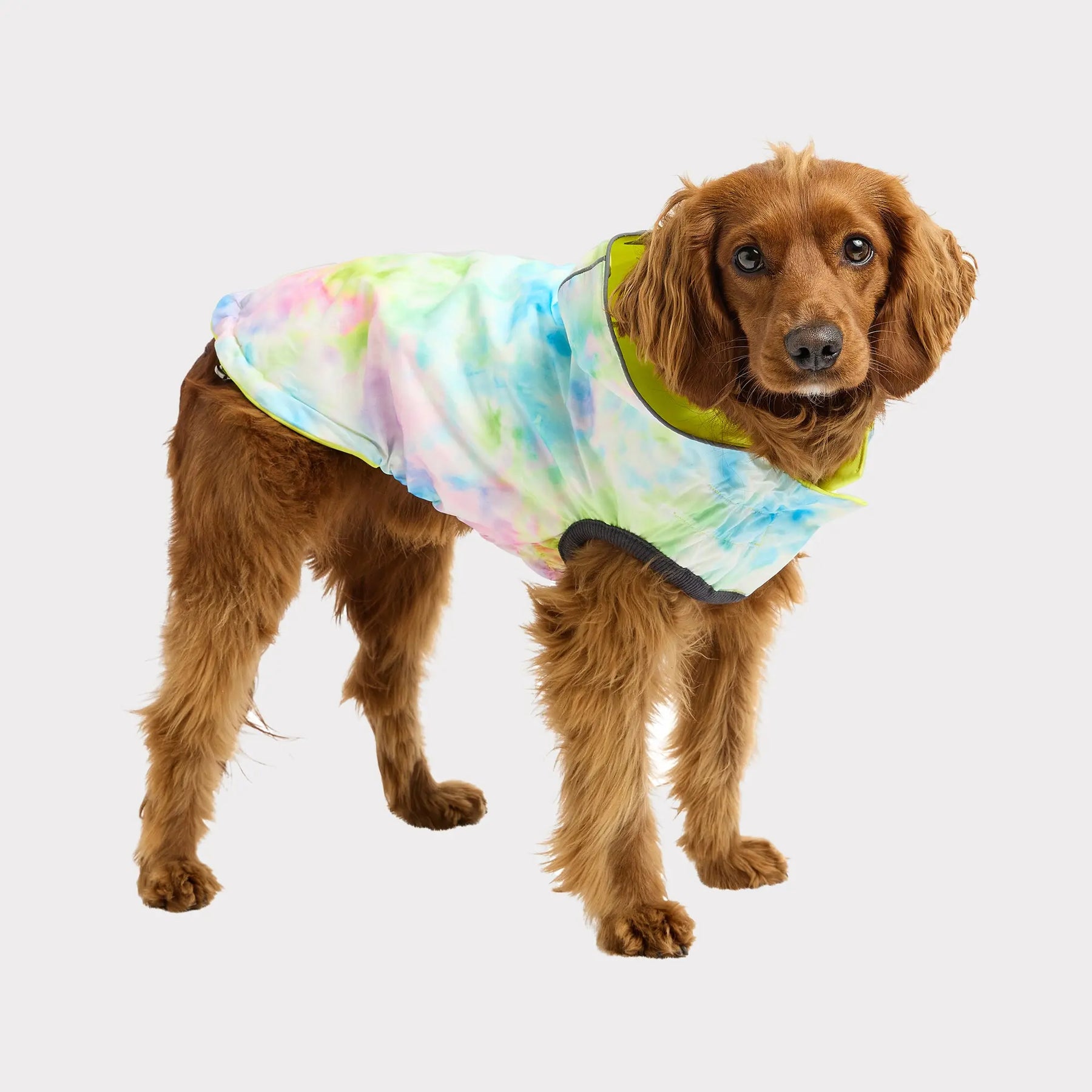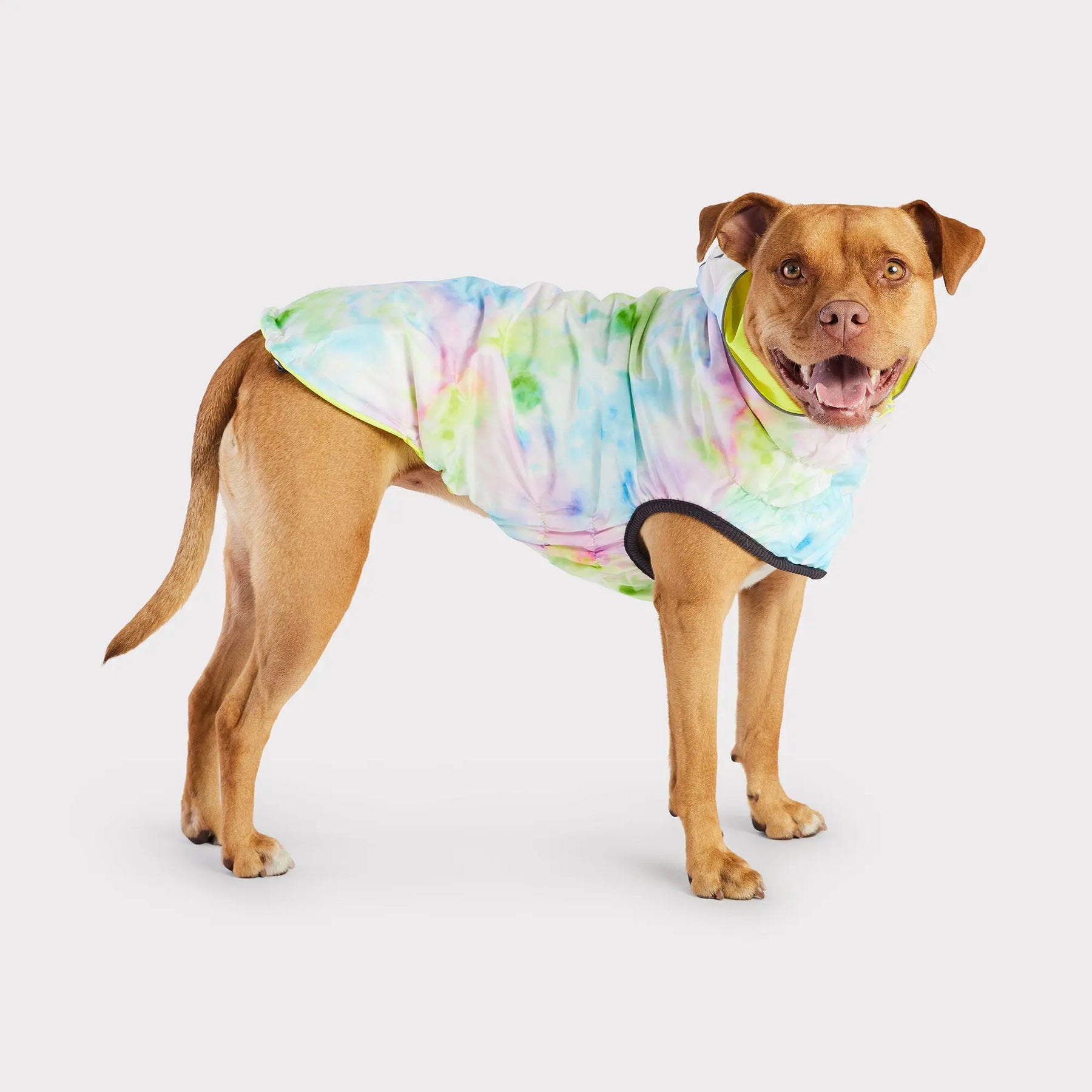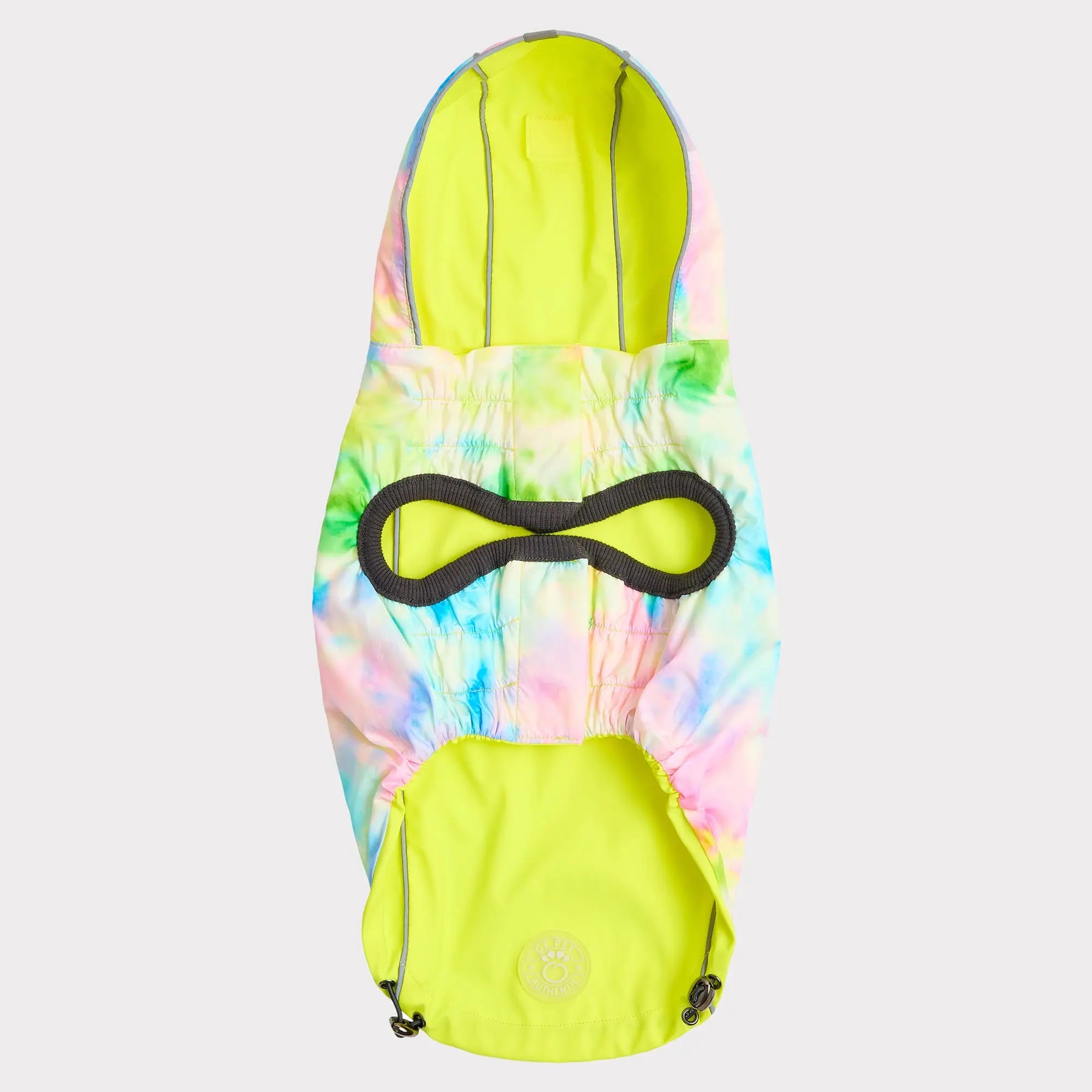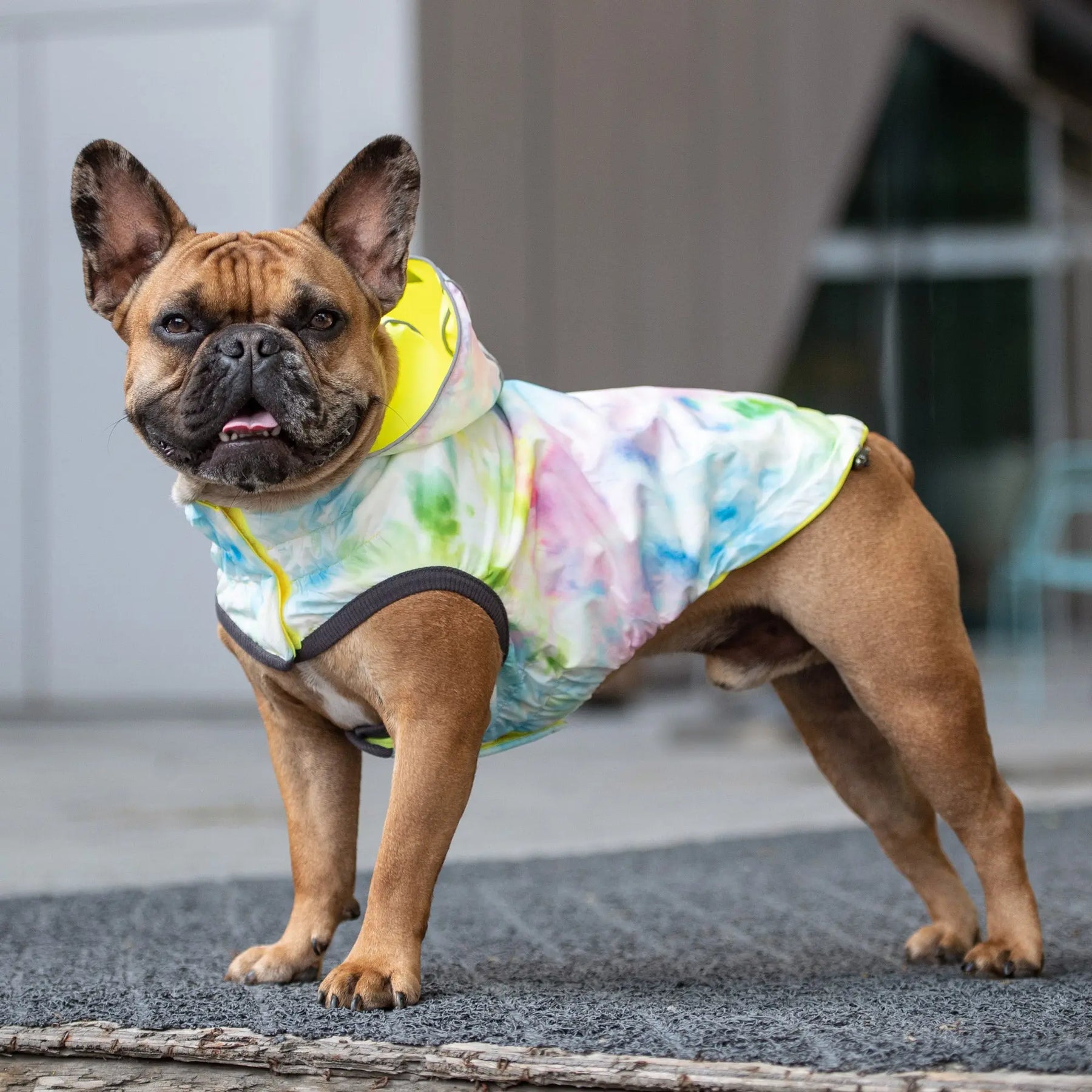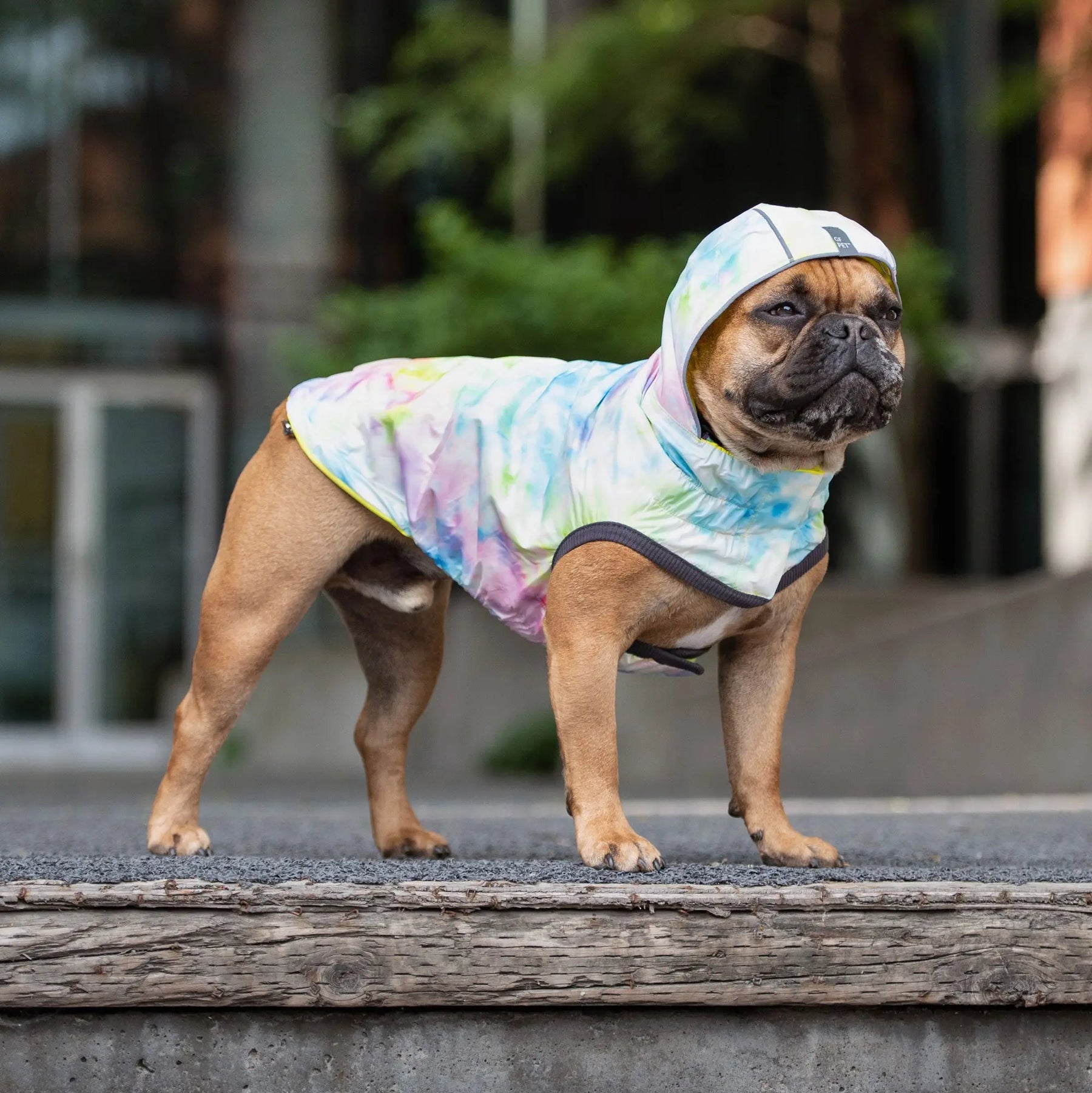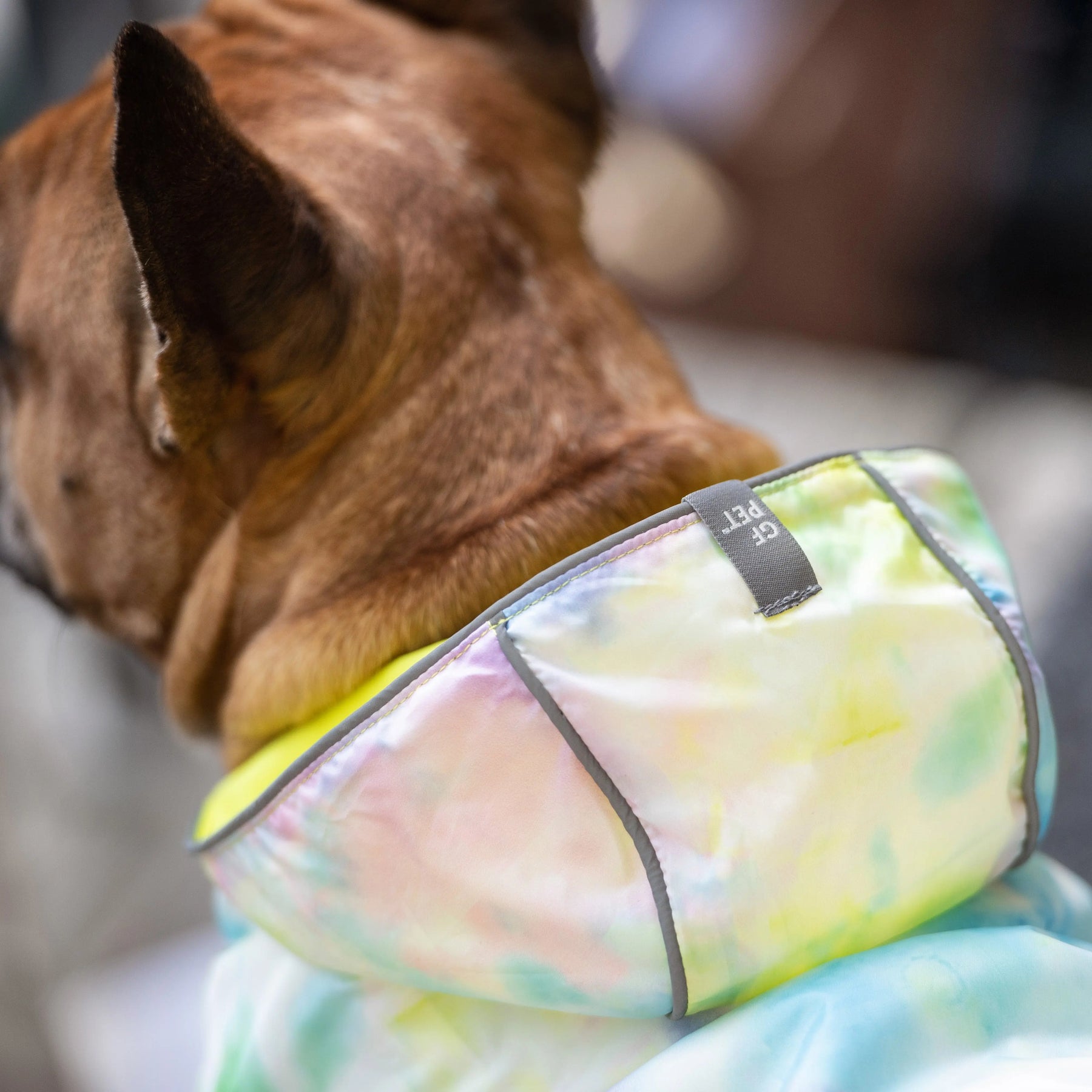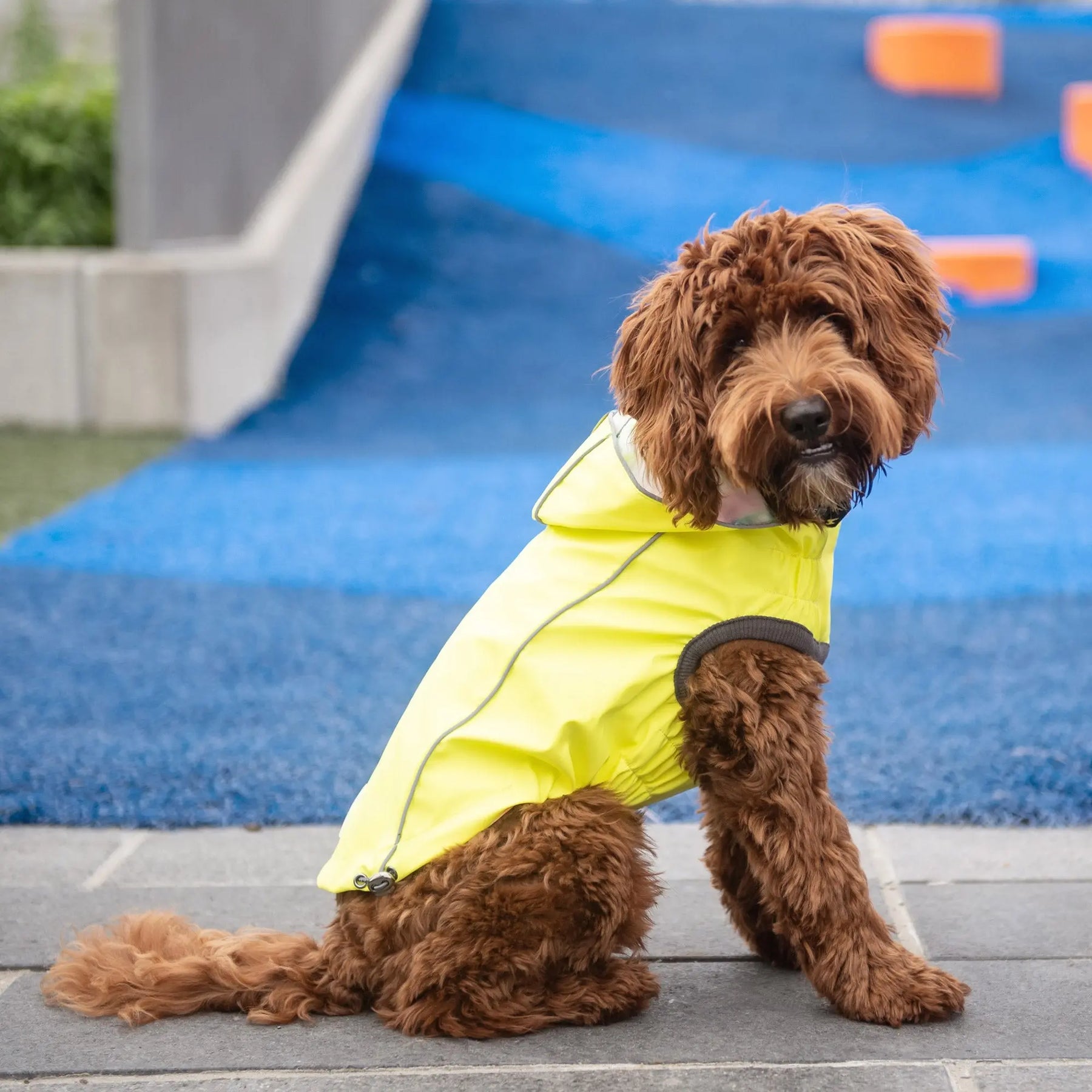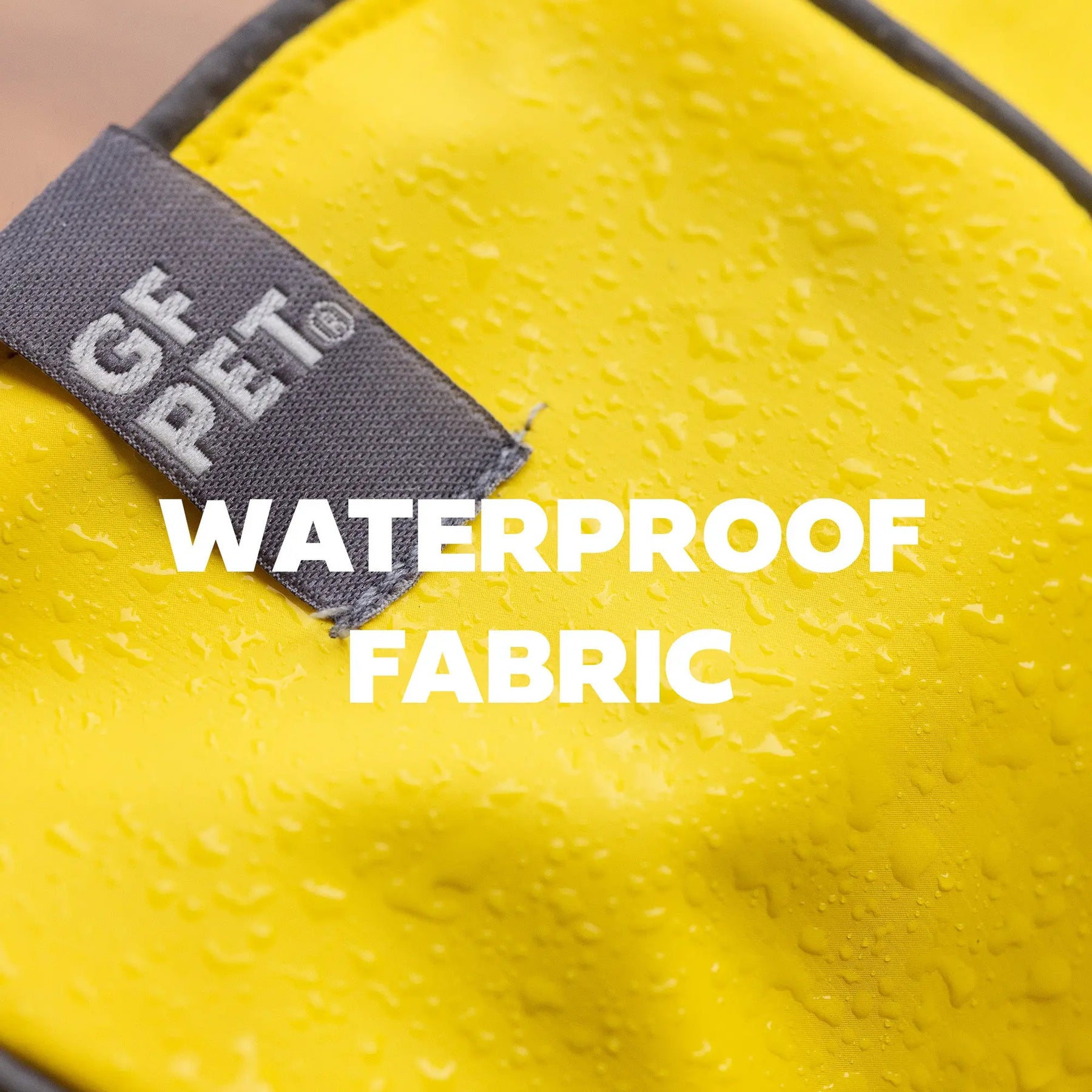 Reversible Dog Raincoat | Neon Yellow and Tie-Dye
The stylish & functional waterproof adjustable dog raincoat with hood your pet needs!

The GF Pet® reversible raincoat is a unisex wardrobe staple and has everything! It features Elasto-fit® Technology for a great fit; it is waterproof, reflective and reversible. Buttery soft, waterproof PU on one side and luxurious, water-resistant polyester printed design on the other. Tackable hood can be worn up or down. Fashion and function combined!   

Elasto-fit® Technology design for a great fit.
Strong resistant velcro for quick and easy fitting - No more leg lifting!
Back bungee cord adjustment
Buttery soft fabric for extra comfort feel.
Reversible - 2 coats in 1!
Waterproof
Belly coverage
Reflective for major visibility
Tackable and adjustable rain hood
Shell: 100% polyurethane
Lining: 100% polyester
Simply lay the coat on your dog's back and attach the hook and loop fastener around the neck and chest. Quick and easy, with no more leg lifting!
Hand wash or machine wash cold on delicate. Close hook & loop before washing. Do not bleach. Dry flat. Do not iron. Do not dry clean.
Dog Breed:
Pointer mix Boston terrier
Raincoat
She looks very girly with it. I would buy another one but her coat cost more than mine.
Dog Breed:
Bernese mountain dog
Amazing quality
Amazing quality and stunning bright color. The material is so soft and quiet. We bought this because it wrapped around his belly in a way that his previous one didn't, and he would always be wet there. It fits perfect and snug around his belly and keeps him dry. We bought the 3XL based on measurements and it does fit perfect but we plan to buy a 4XL to compare the fit, as the 3XL does not quite cover his butt. Based on the measurements the 3XL should have been ok, but he was technically in between a 3 and 4. So we should have sized up per the recommendation in the sizing details. Highly recommend this product. Definitely want this in more colors, and it's fantastic that you basically get two designs in one.
Dog Breed:
Golden Retriever
LOVE!
great quality and fit! I love anything reversible because I can choose to put my dog in girlie things but my boyfriend has the option to not walk around with a dog in a pink coat lol. My dog (golden retriever, 79 lbs) was at the upper end of the 3XL size band and it still fit great but I think a size up would have also been fine since it is adjustable. We are very visible on our walks now and she has gotten lots of compliments lol. Cant wait for my puppy to grow into her coat so they can be twinning.
Reversible Raincoat - Neon Yellow and Tie-Dye
Reversible Raincoat - Neon Yellow and Tie-Dye