ICE BOWL™ | Cooling Pet Water Bowl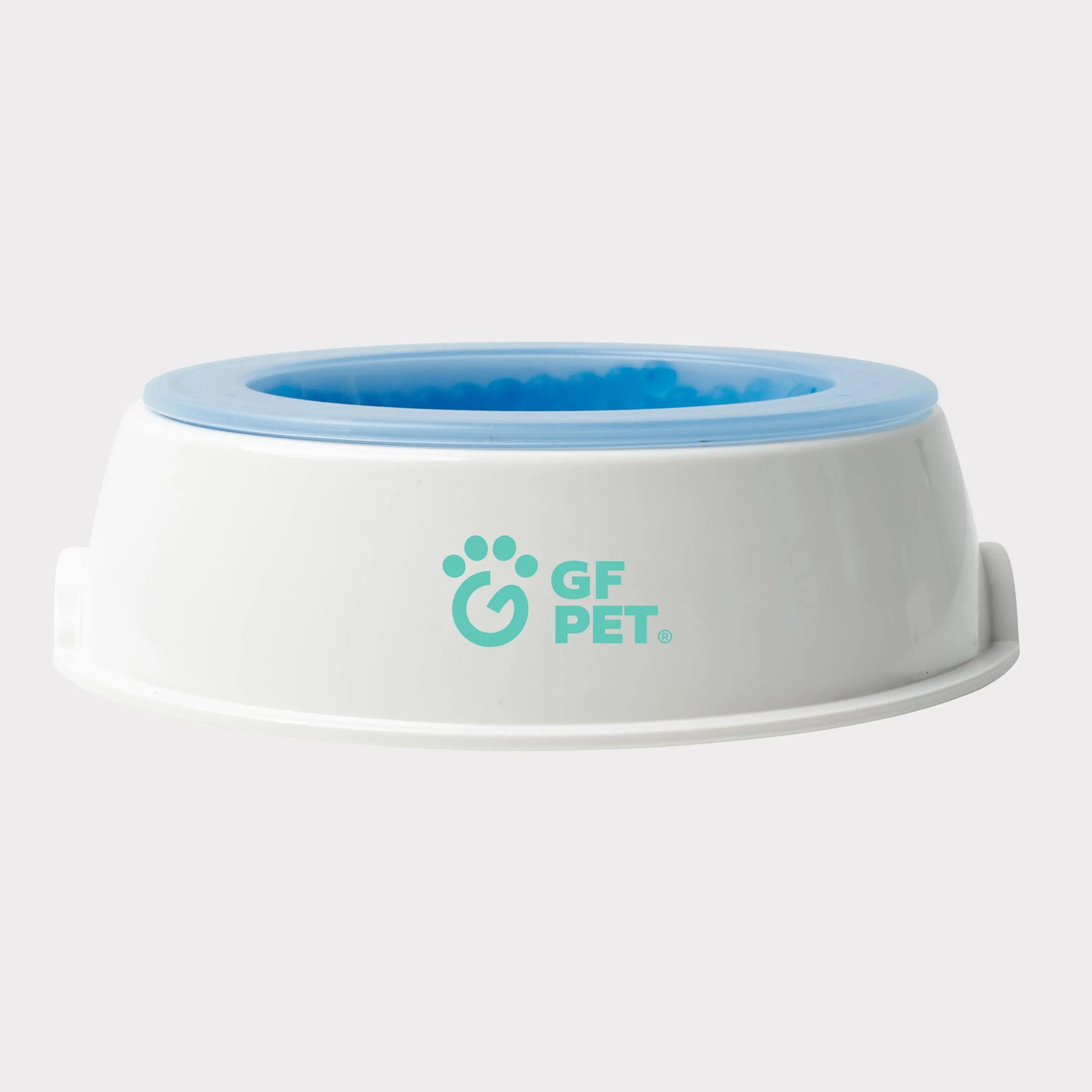 ICE BOWL™ | Cooling Pet Water Bowl
5 In stock
The cooling bowl your pet needs.
The GF PET® ICE-BOWL is designed to keep your pets' water cool for hours.
Simply place the insert in the freezer and put it on the base once cold, fill it with water, and let your pet enjoy!
Non-toxic cooling gel
Anti-skid
16oz capacity
Shell 100% melamine
Plastic insert filled with non-toxic cooling gel
Remove plastic insert from the base and place in the freezer. Once chilled, place the insert back in the base, fill with fresh water, and keep your dog hydrated with icy cool water for hours.
Do not leave your pet unattended if your dog is prone to chew.
ICE BOWL™ | Cooling Pet Water Bowl
Perfect for hot days
My dogs love this. Keeps water cold for hours even on our very hot balcony.
Ice Bowl works Well
It arrived in perfect timing with the renewed heat wave. It keeps water cold outside really well! I like a previous buyer's note to have two to rotate the inserts.
Thanks for leaving your review, Jane!
We're so happy to hear it's been helping during these heat waves. Stay cool and safe out there!
The GF Pet Team
Great coolant
I pop the dish into the freezer at night and take it out each morning, fill it up and outdoors it goes. The water is kept cool all day, which the dog loves.
ICE BOWL™ - Pet Cooling Water Bowl