Alpine Dog Sweater | Yellow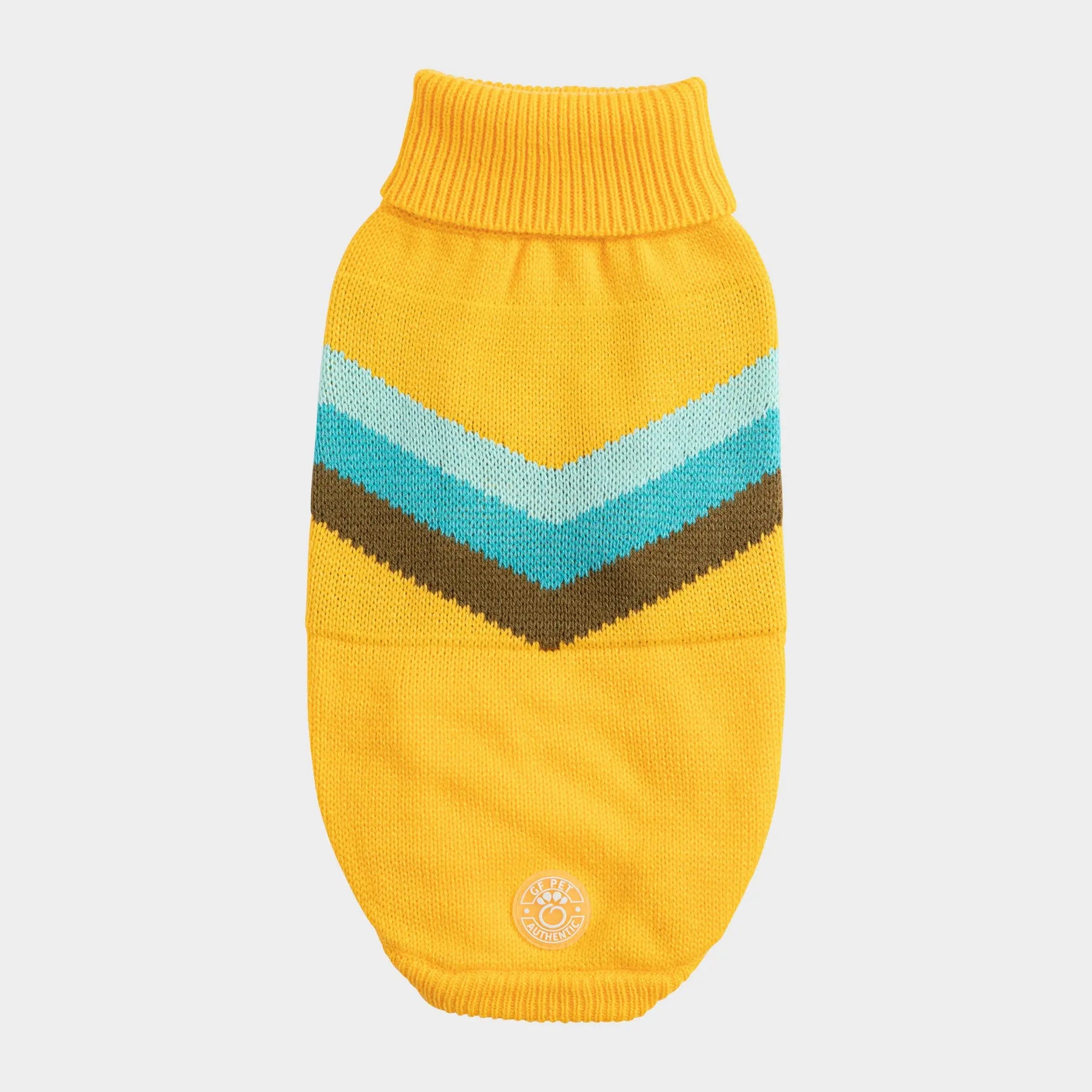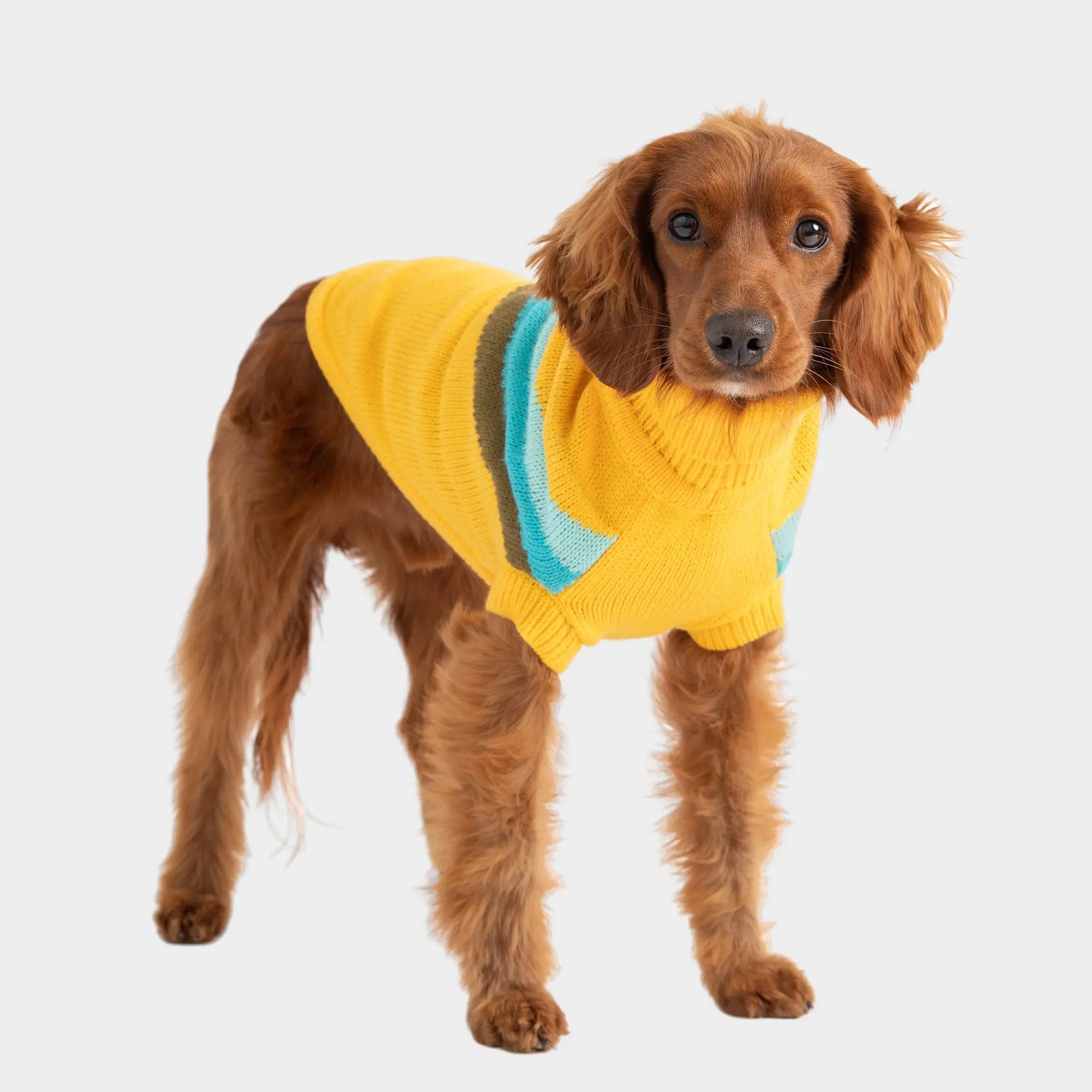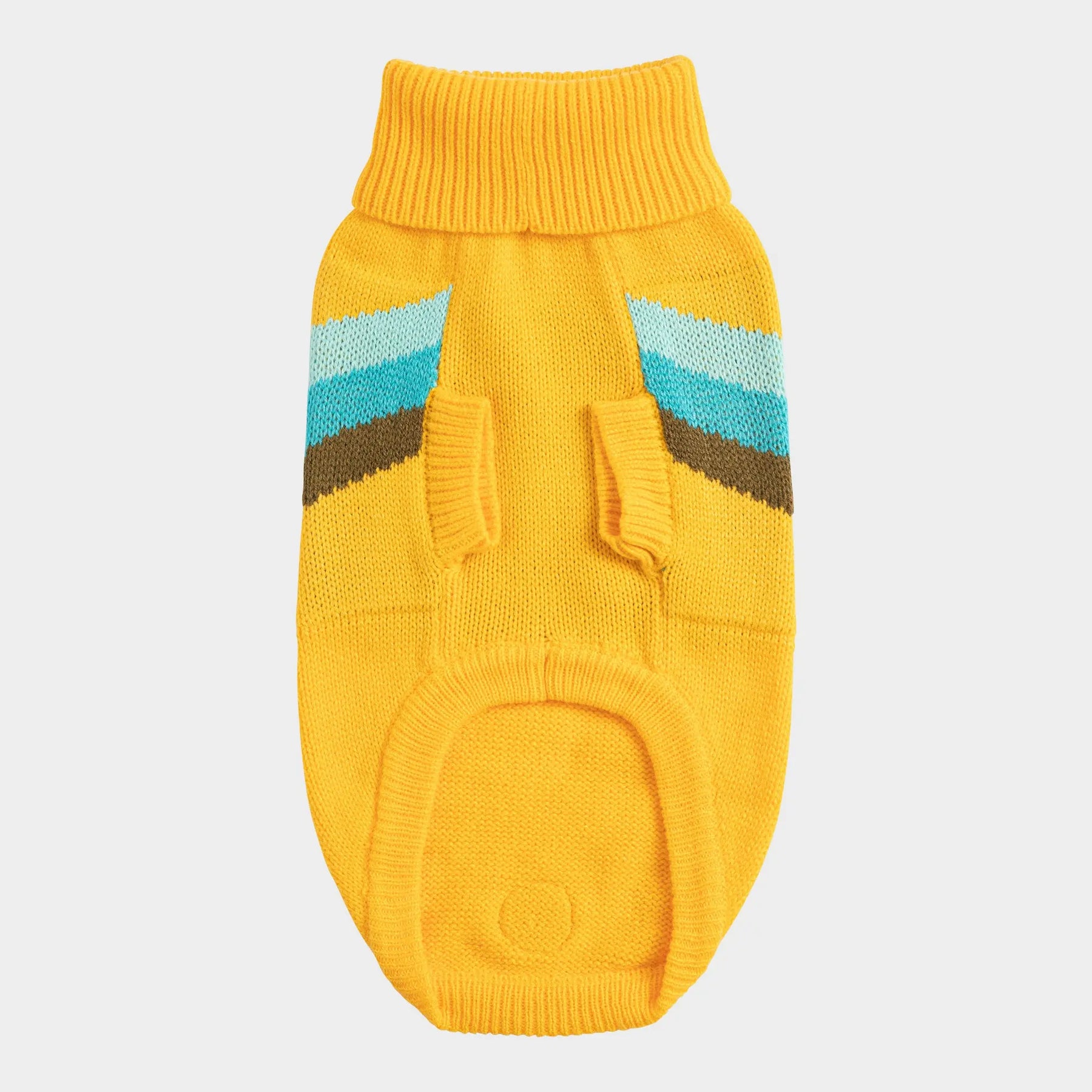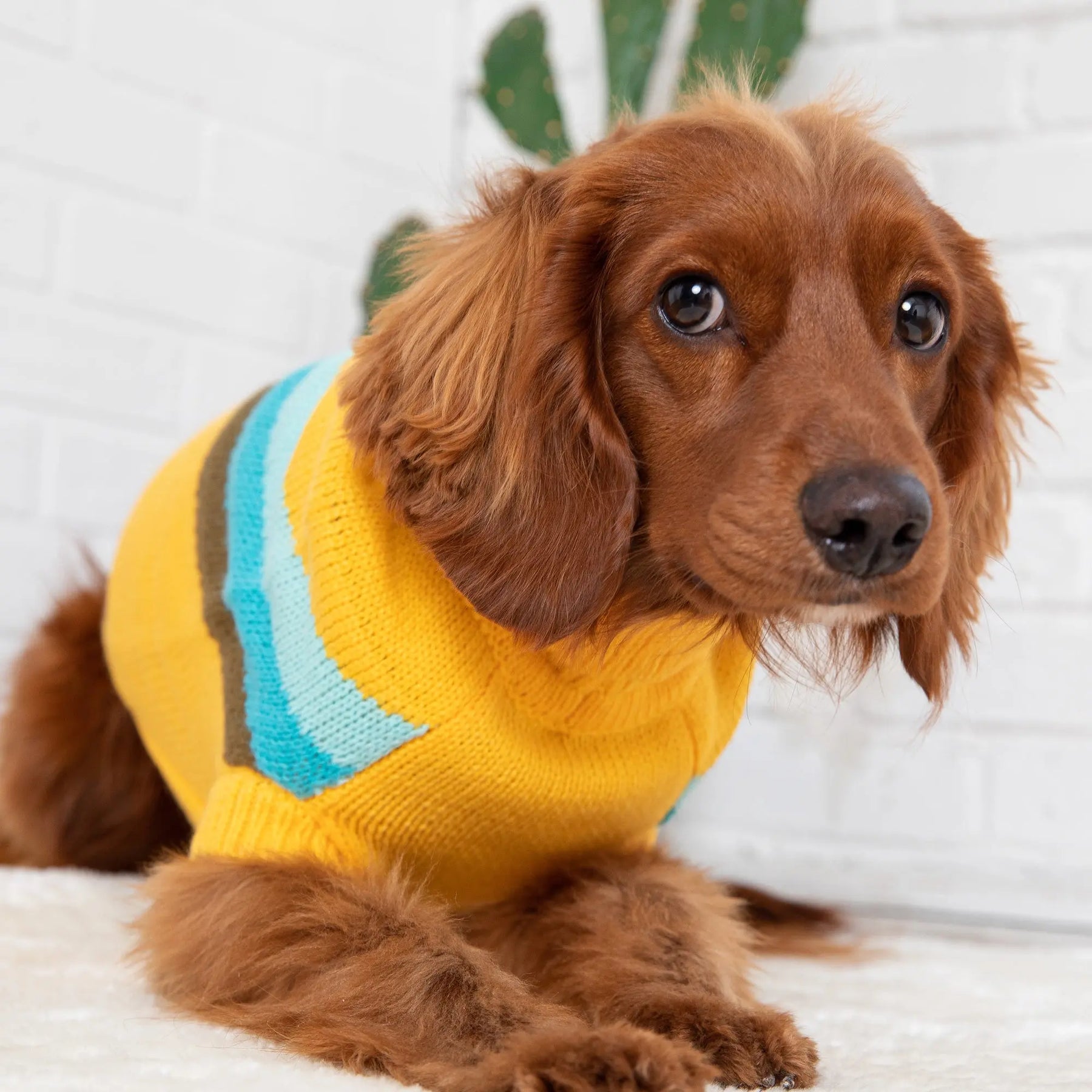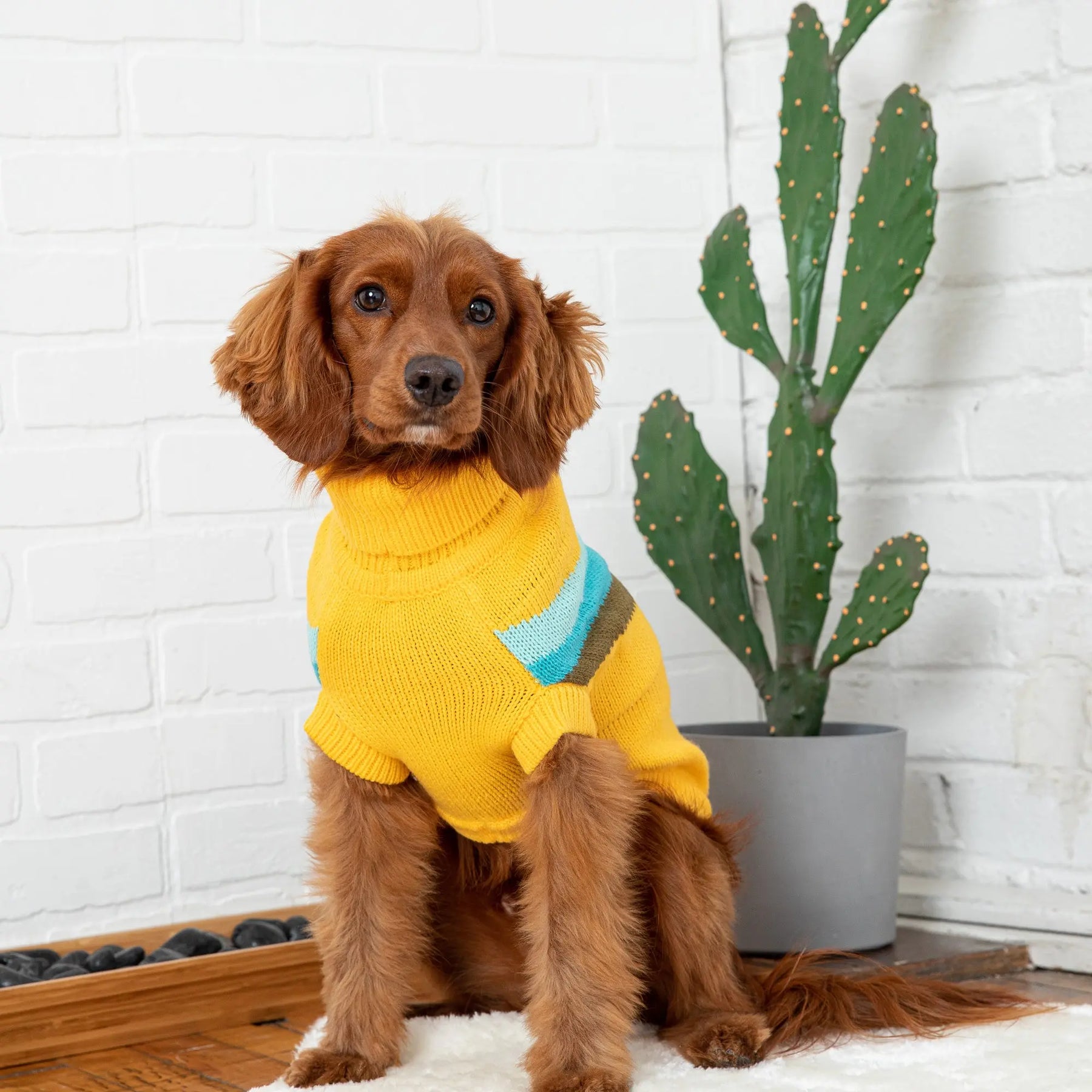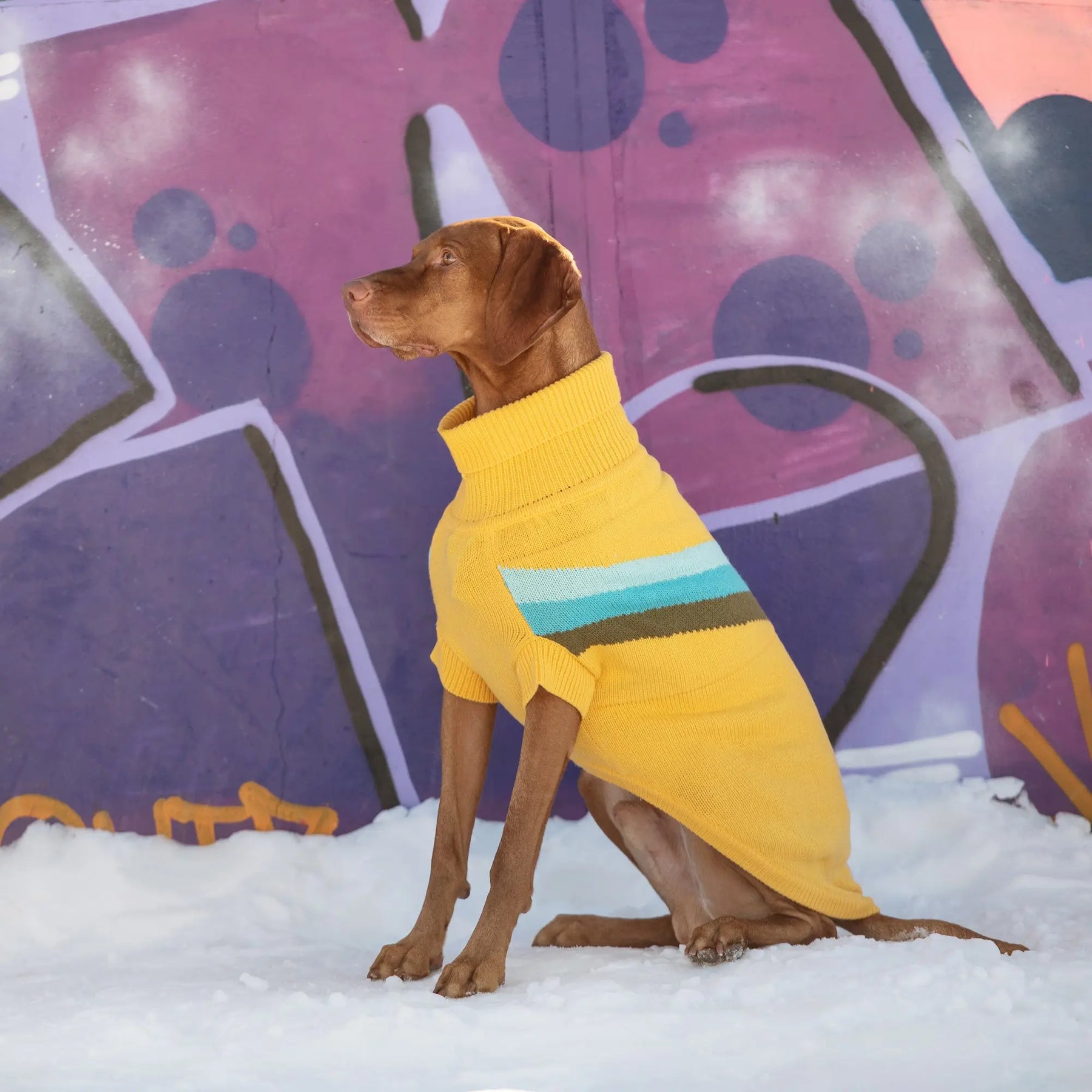 Alpine Dog Sweater | Yellow
The comfortable retro turtleneck dog sweater
The GF Pet® Alpine turtleneck sweater is a must for trendsetting dogs with its' cool retro styling and comfortable, sculpted unisex fit! Wear inside or outside.
Retro chevron design
Unisex turtleneck with secure ribbed arm holes
Superior, sculpted unisex fit
Quality multi-knit, 100% acrylic
Available in 5 different colors
Simply pull the sweater over on your dog's head, insert front legs and pull to cover the back. With this great stretch, there is no fuss!
Machine wash cold with like colors. Hang to dry. Do not iron. Do not bleach. Do not dry clean.
Dog Breed:
Poodle / cockee
Perfect fit
Nice fit.
Matched the jacket nicely.
My cats hates everything except for this sweater
My cat asks to go for walks and to be let into the catio almost daily, but in -40° weather, she just comes right back in and screams at me because it's cold, which is my fault, obviously. Because she's harness trained, she'll tolerate most sweaters. I bought a different colour of this from a pet store and a few weeks later, she'd started asking me to put it on before going outside and then eventually for no discernable reason and it started getting worn out, so obviously, I had to buy some straight from the online store. My guess is that she likes that it's snug but not tight? Or maybe she enjoys looking like a rich woman at a 70's ski chalet. Idk.
She seems to prefer the 2xs, but the xs fits well and is easier to get on and off.