Elasto-Fit® Ice Vest® | Dog Cooling Vest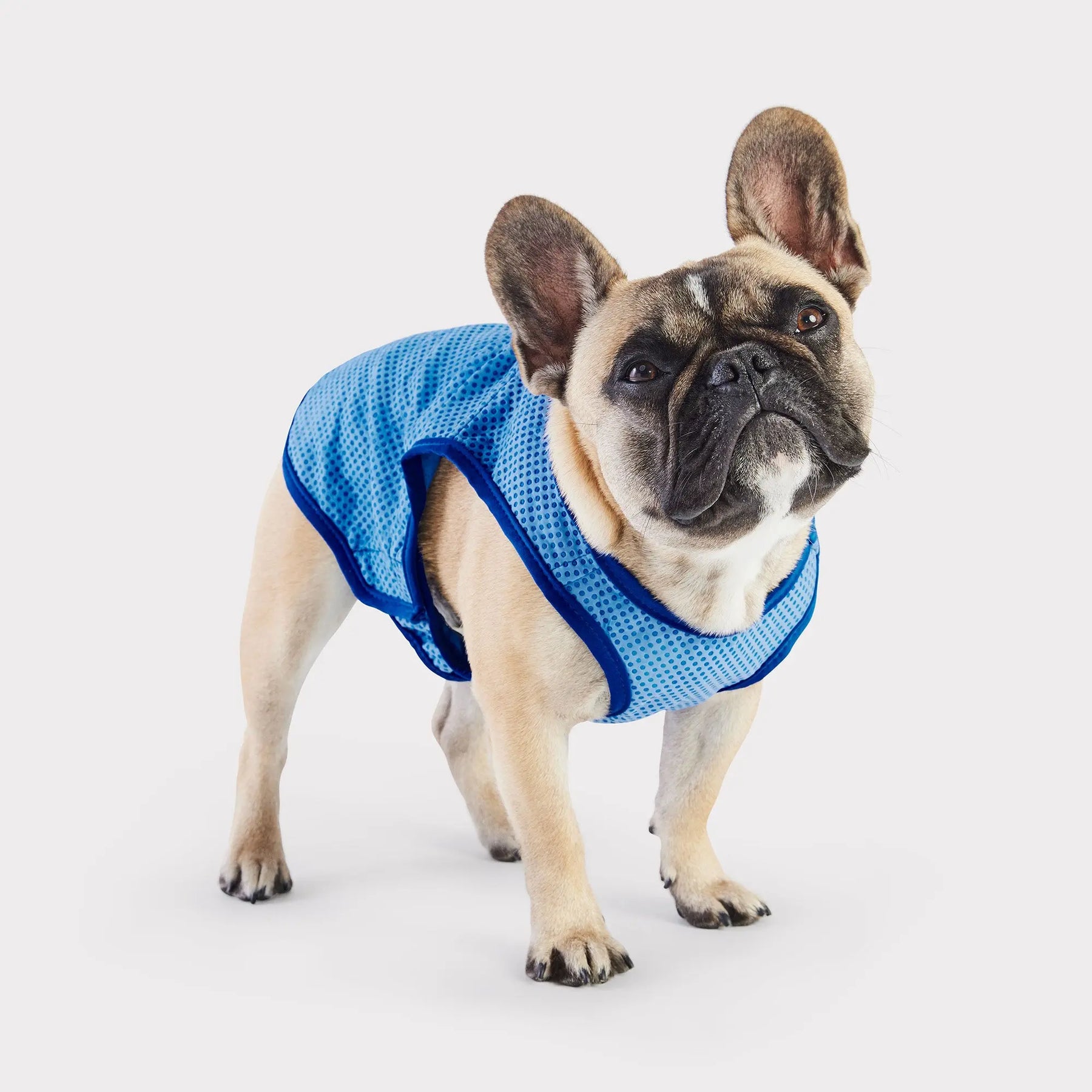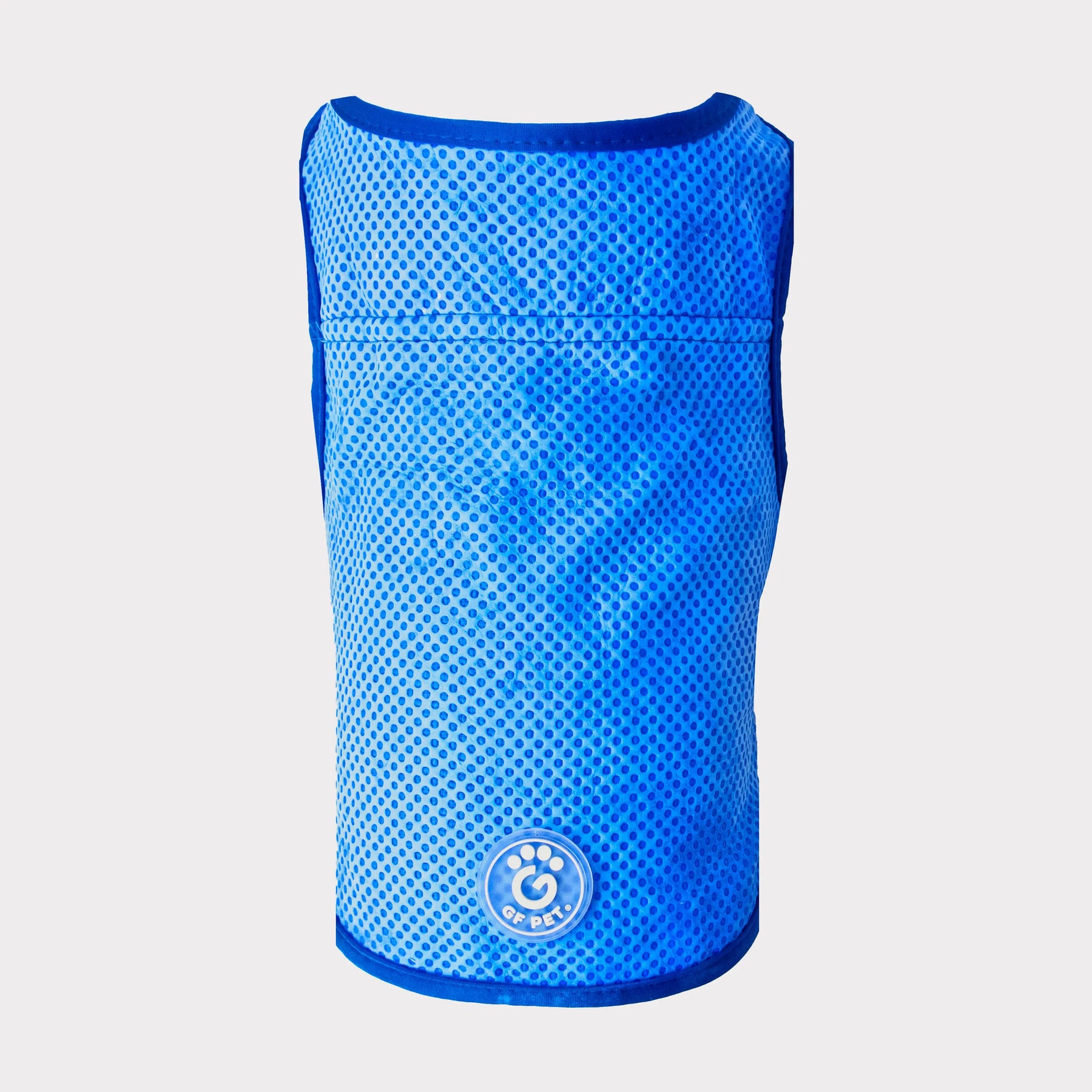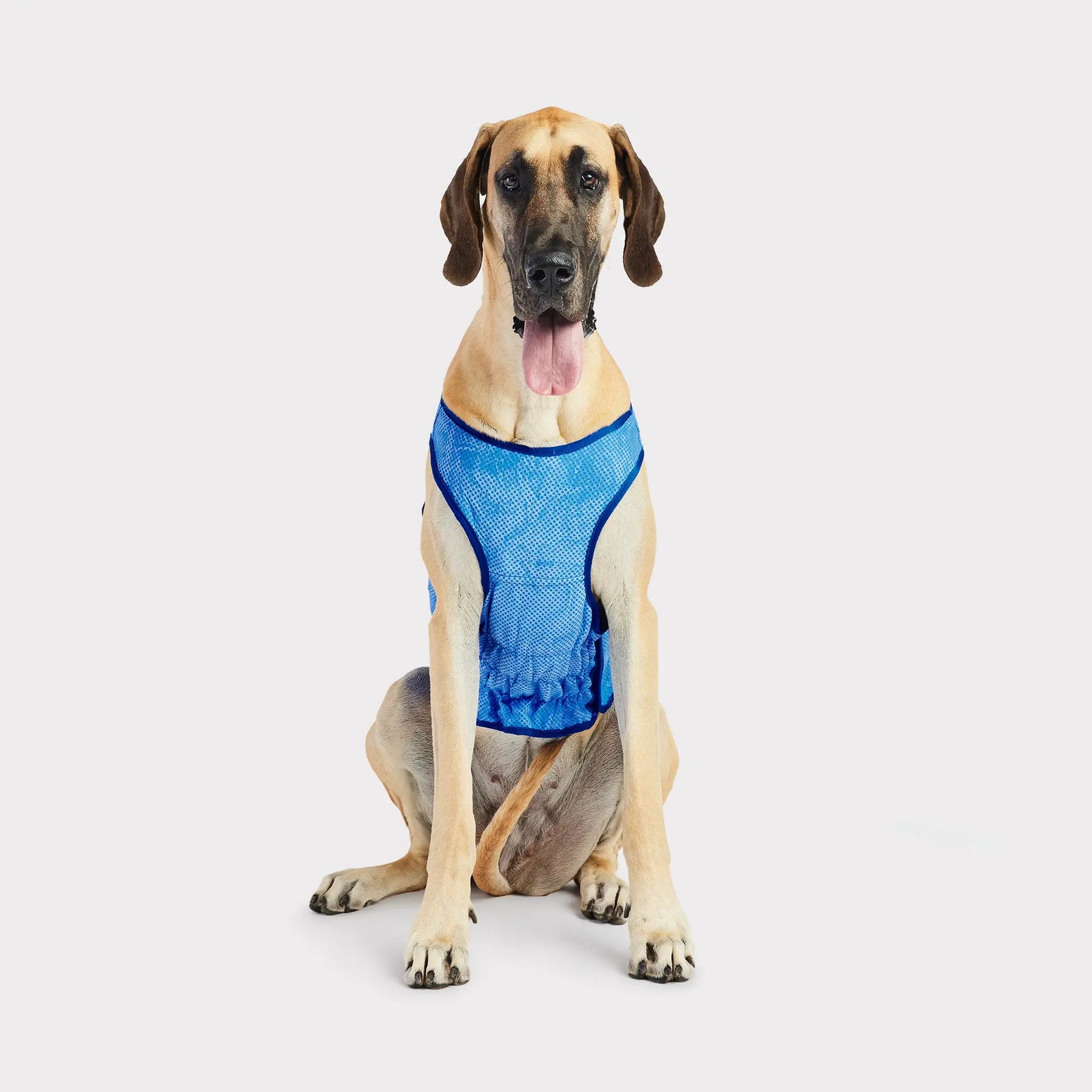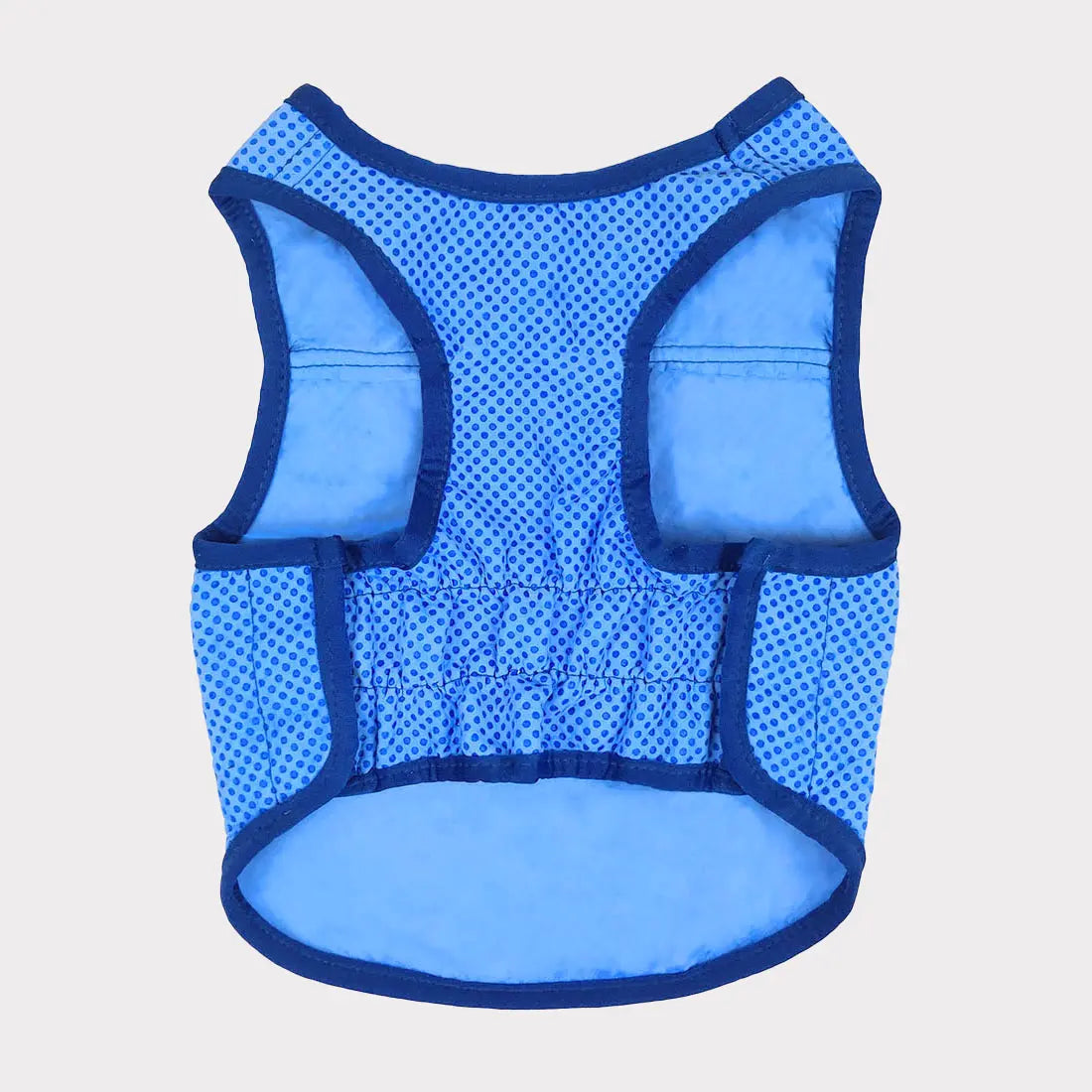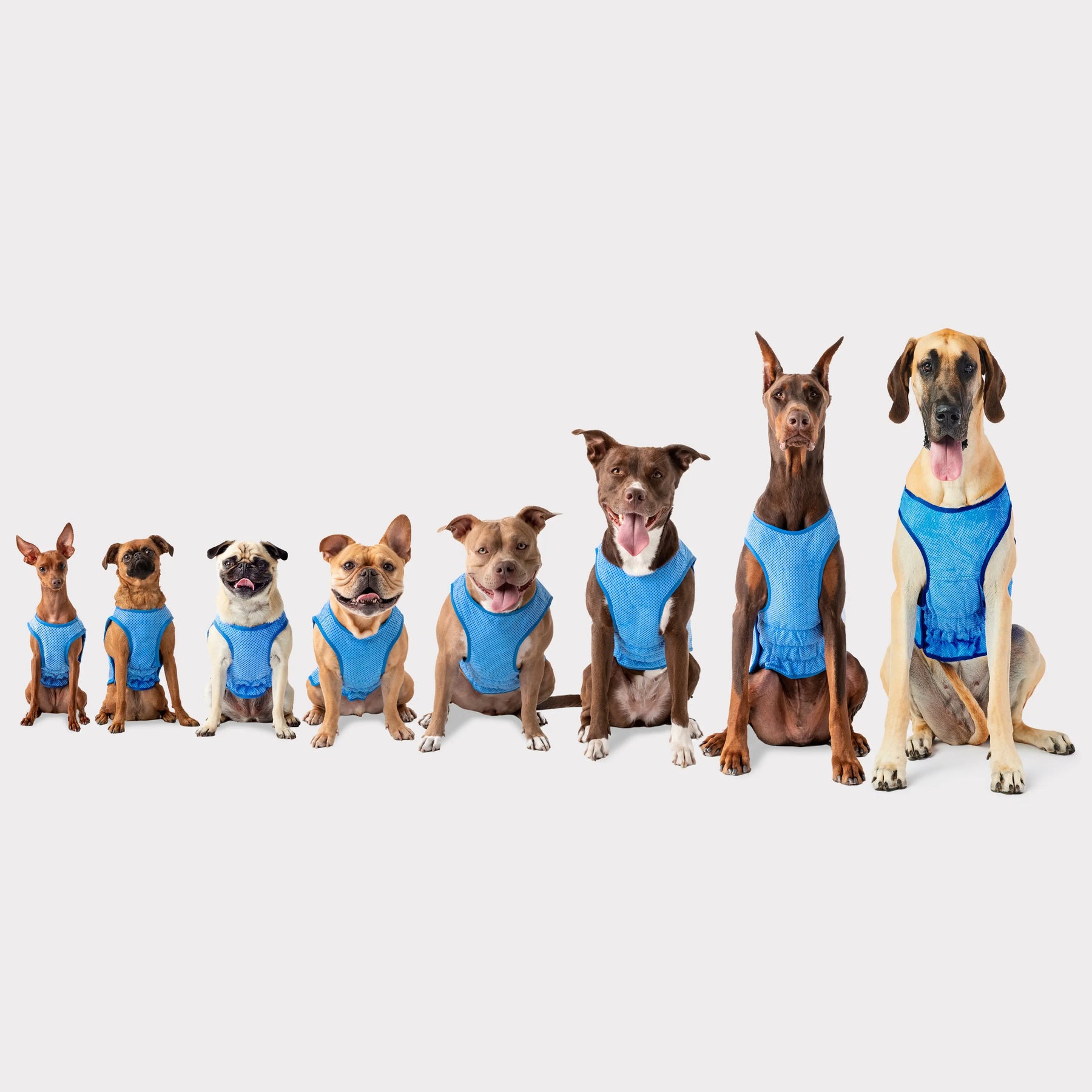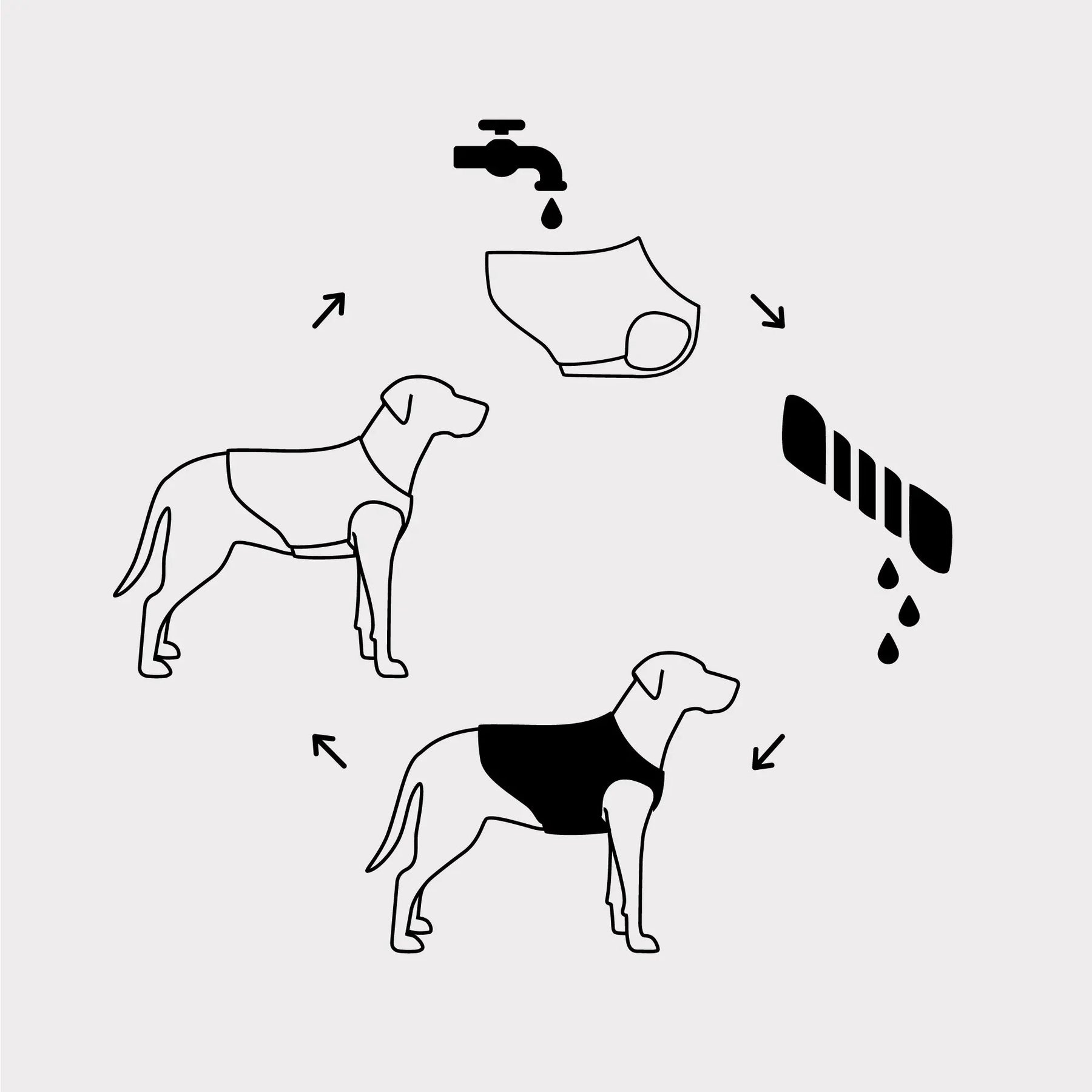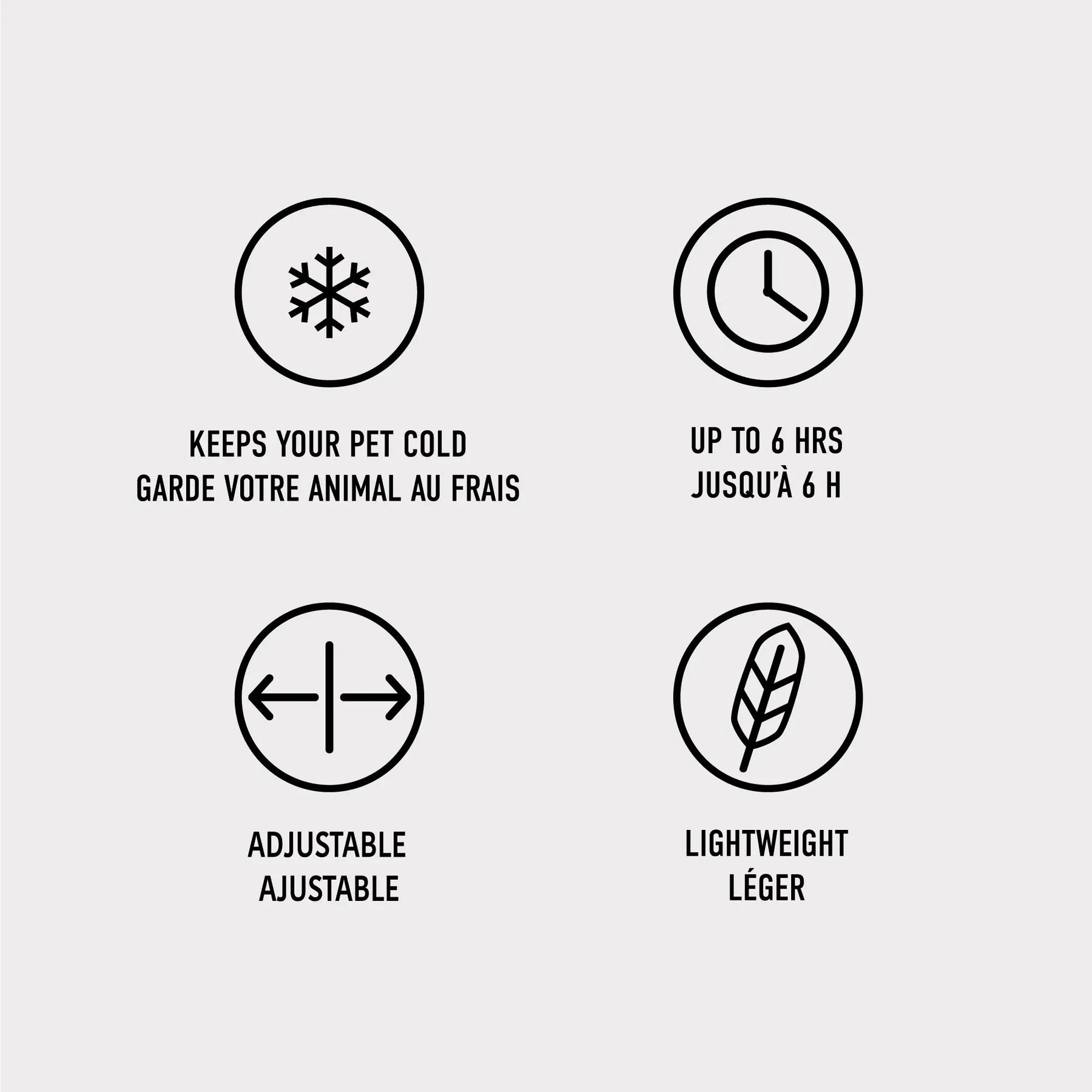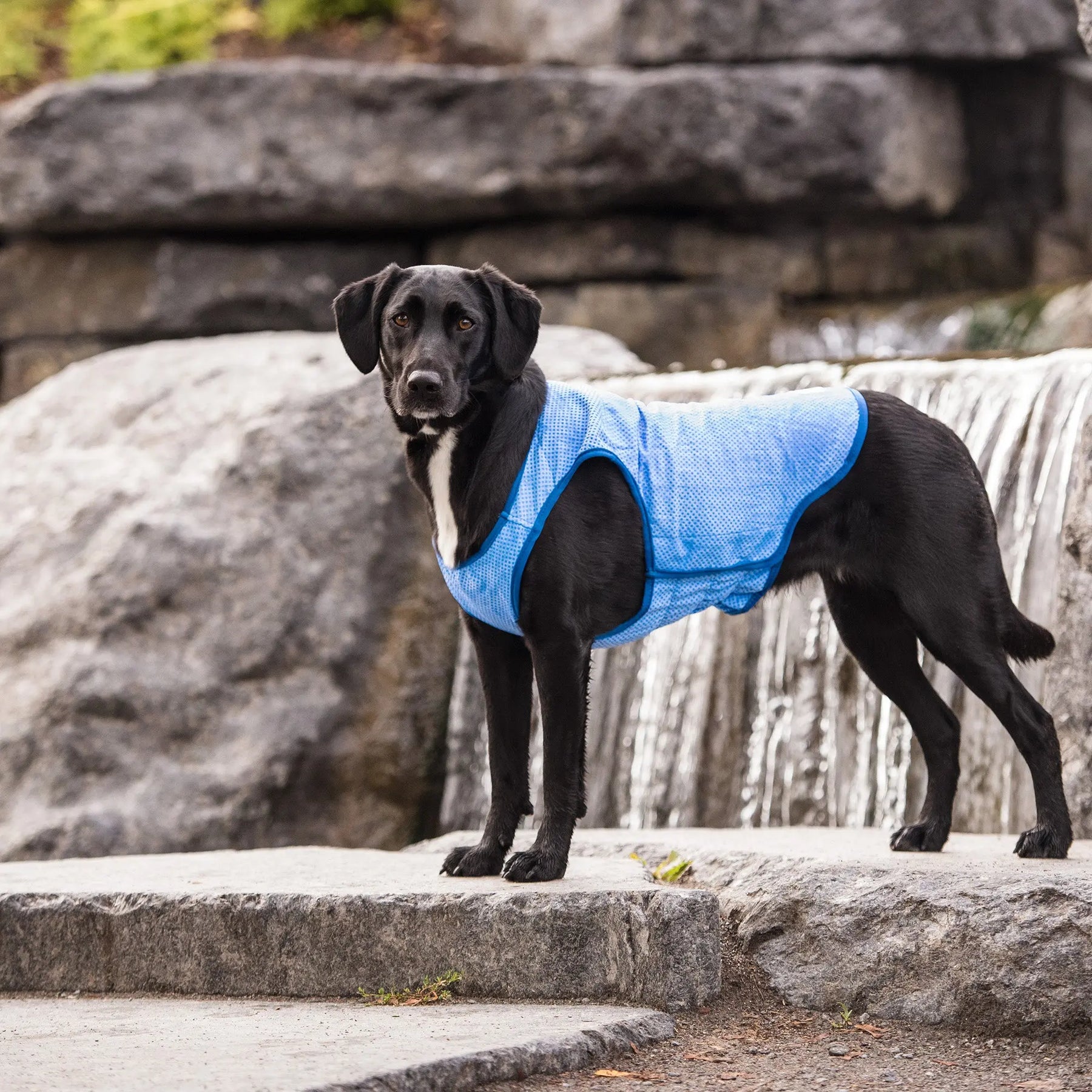 Elasto-Fit® Ice Vest® | Dog Cooling Vest
The must-have dog cooling vest to beat the summer heat
The GF PET® ICE-VEST® is designed with our COOLFRESH™ Technology to help keep your dog cool & comfortable on those hot days or on the go! This dog cooling vest is adjustable, lightweight, and provides UV protection. Blue with contrast binding and rubber logo patch. Now featuring ELASTO-FIT® Technology, it expands for the perfect fit!
How does it work? Our COOLFRESH™ Technology uses a unique ice-cooling net embedded in an ultra-absorbing fabric to help keep your pet cool for longer periods of time compared to other fabrics without using chemicals!
NOTE: Due to the nature of this product and for hygienic considerations, the ELASTO-FIT® ICE VEST® is final sale. No returns or exchanges can be made. Please make sure to measure your pet and follow our sizing guide when selecting their size.
Why ELASTO-FIT®? Our ELASTO-FIT® Technology provides a snug fit for an extra cooling effect. The elastics follow your dog's movements and expand for security and comfort.
Elasto-fit®

 

technology, with 

two Velcro side closures to ensure a fit that's close to the body

Keeps its cooling effect for up to 6 hours
Lightweight
Protects from harmful UV rays
No freezing or refrigeration required - just wet it, wring it out, and it's ready to go!
Wet, wring & wear. When water evaporates, repeat steps.
PLEASE NOTE: This Ice Vest is designed to cover most of your dog's back but should not extend all the way to the tail like a coat. Optimal cooling effect is focussed on the upper back and chest areas.

When removing the vest from the package, it may be damp and ready to use. 

Always wet before unfolding or manipulating to avoid tearing the fabric.
Hand wash only with soap. Store dry while not in use.
Do not leave your pet unattended while using this item. Do not let this item become dry while dog is wearing it.
Please discard packaging after opening, it is not intended for repeat use or for storage of the item.
When removing the vest from the package, it may be damp and ready to use. ALWAYS WET BEFORE UNFOLDING AND/OR MANIPULATING TO AVOID TEARING THE FABRIC.
Keeps my dog cool
Noticed right away that the cooling vest keeps my dog's torso cool in warmer weather.
Gives my dog an edge in the high heat
My dog is a Jack Russel mix with pug in his background too. He gets over heated easily so I purchased the cooling vest to give him some relief while he takes walks.
It definitely helps ! It gives him som relief and helps him tolerate being outside for a few moments longer.
As for fit he is 16 lbs and built like a Jack Russel the size small fits perfectly!
Shop no further
My Boxers LOVE their ice vest and I can't say enough good things about this product. When I see them panting I reach for this ice vest. I soak it in cold water, wring it and put it on them for the whole afternoon. Never needing to re-soak. It doesn't drip and it fits their barrel chest well. The UV protection is an added bonus. One of my dog's doesn't like wearing clothes or anything of the sort but she leaves this ice vest on. So if she can wear it and love it, then it is a win/win for me.
Thank you so much, Lisa!!
Love it, but need a 4XL and sadly they were sold out.
Will you be getting these back in stock? Is is possible to get on a list?
Thank you.
Best cooling vest on the market
Material stays cool and wet for a long time