Ice Band® | Dog Cooling Bandana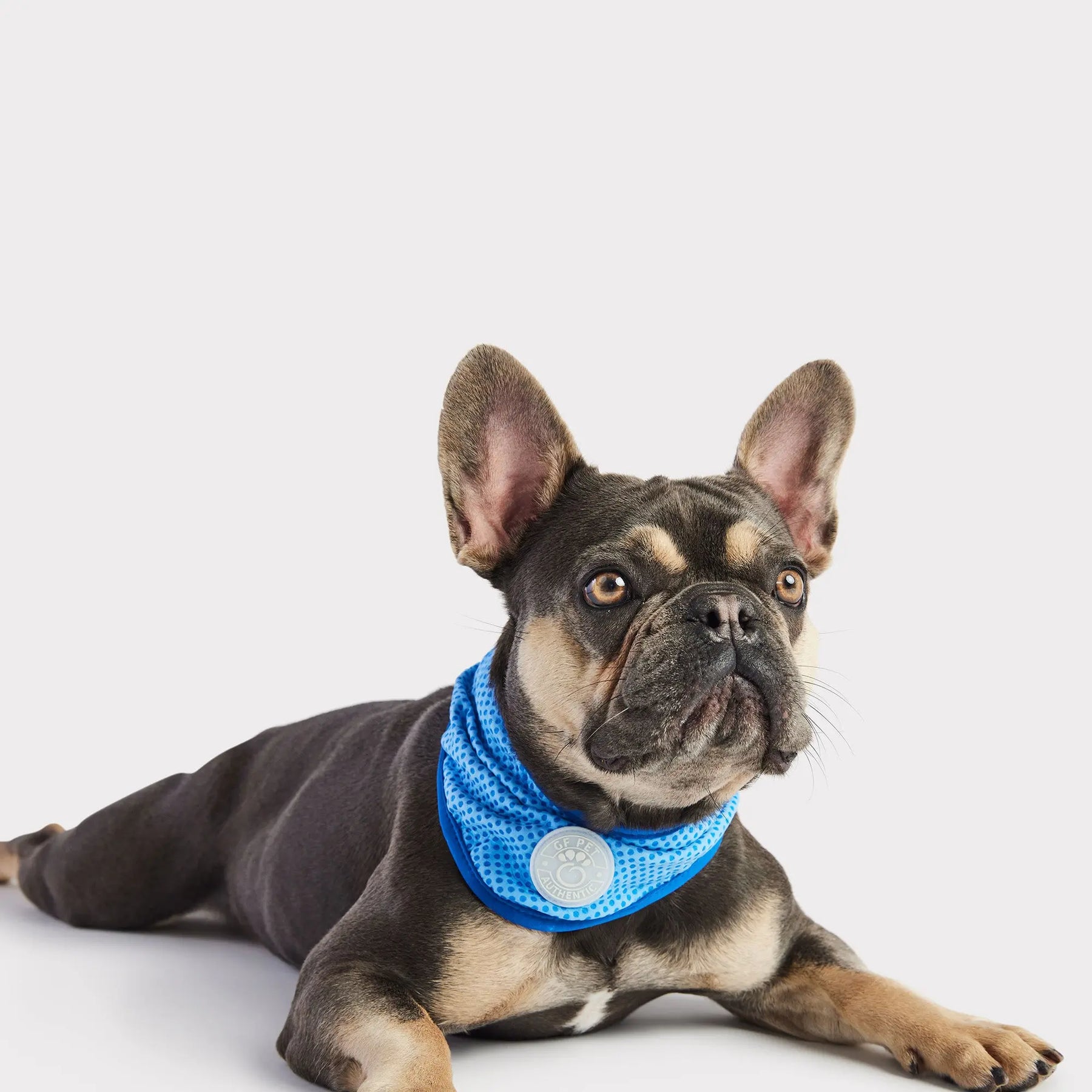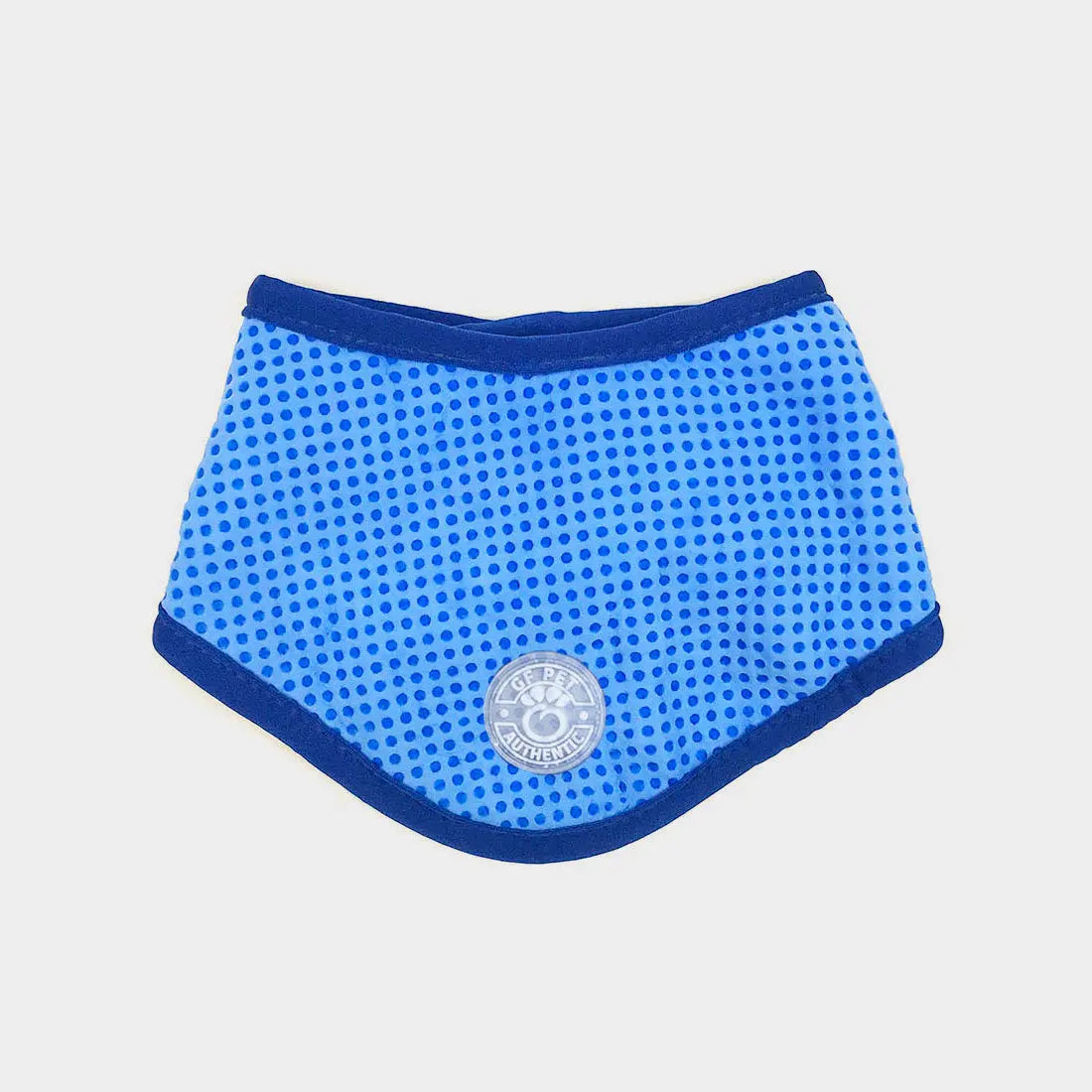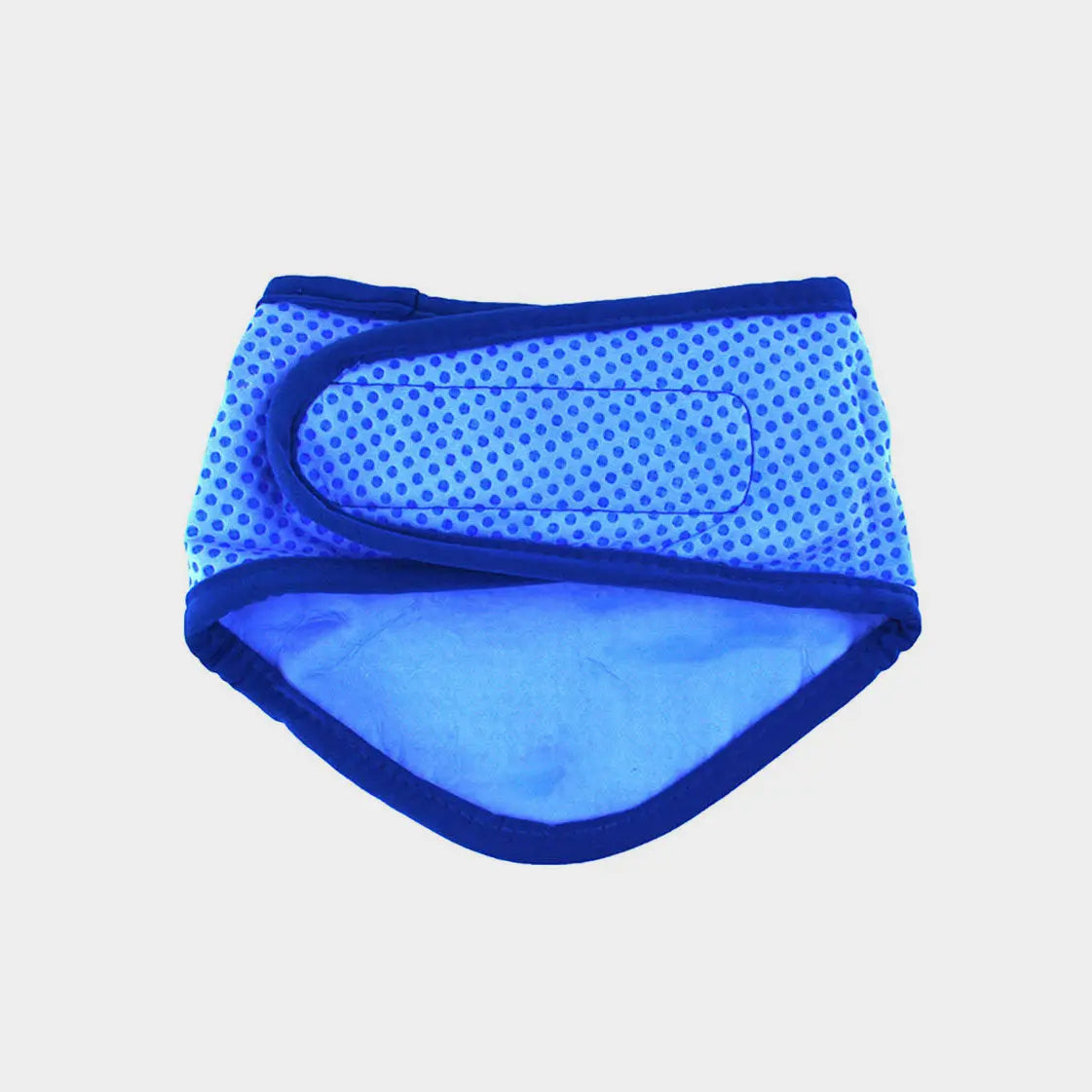 Ice Band® | Dog Cooling Bandana
The must-have dog cooling bandana to beat the summer heat
The GF PET® ICE-BAND® is designed with our COOLFRESH™ Technology to help keep your dog cool & comfortable on those hot days or on the go! This dog cooling bandana is adjustable, lightweight, and provides UV protection. Blue with contrast binding and rubber logo patch.
How does it work? Our COOLFRESH™ Technology uses a unique ice-cooling net embedded in an ultra-absorbing fabric to help keep your pet cool for longer periods of time compared to other fabrics without using chemicals!
NOTE: Due to the nature of this product, the ICE BAND® is final sale. No returns or exchanges can be made. Please make sure you measure your pet following our sizing guide.
Keeps its cooling effect for up to 6 hours
Lightweight
Adjustable with Velcro closure
No freezing or refrigeration required - just wet it, wring it out, and it's ready to go!
Wet, wring & wear. When water evaporates, repeat steps.
When removing the bandana from the package, it may be damp and ready to use.
Always wet before unfolding or manipulating to avoid tearing the fabric.
Hand wash only with soap. Store dry while not in use.
Do not leave your pet unattended while using this item. Do not let this item become dry while dog is wearing it.
Please discard packaging tube & zipper bag after opening, they are not intended for repeat use or for storage of the item.
When removing the bandana from the package, it may be damp and ready to use. ALWAYS WET BEFORE UNFOLDING TO AVOID TEARING THE FABRIC.
The dog is so happy outside now. Boston terrier get hot fast, but this is miracle too keep him cool. This work awesome
Best cooling item
This bandana has been a life saver. We have been experiencing extreme heat and it helps keep my dog cool on our long hour walks. Thank you for inventing something this!